Our beautiful bride Lynda and her handsome groom Ryan were married at Valleybrook Country Club in Blackwood, NJ.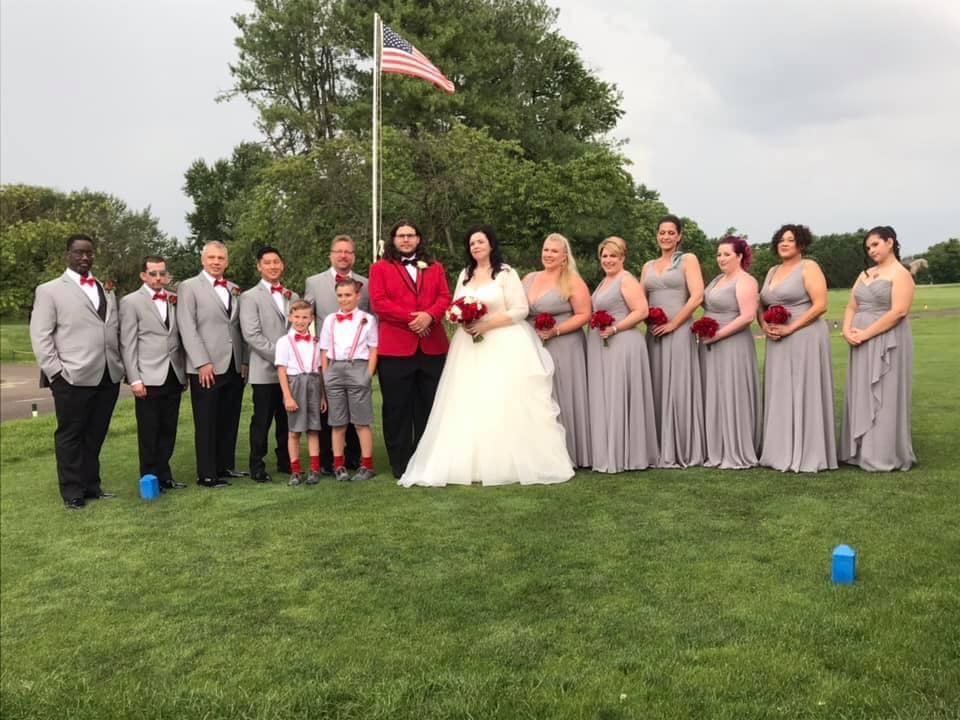 The Bella Angel team arrived at Ron Jaworski's Valleybrook Country Club to get Lynda and her bridal party ready for the big day. They couldn't have picked a more perfect day for a Valleybrook Country Club wedding on the golf course. It was an absolute delight for Bella Angel to work with Lynda and her bridal party. Lynda and I have known each other since first grade so when she booked Bella Angel for her wedding day services, it was an honor and a pleasure to provide hair and makeup to her and her bridal party on one of the biggest days of her life. Lynda's red rose bouquet was beautiful and her bridesmaids had a smaller beautiful version. Cook's Florist in Blackwood provided the flowers and centerpieces. Lynda's cake was from Isgro. Isgro makes the most delicious cakes and pastries.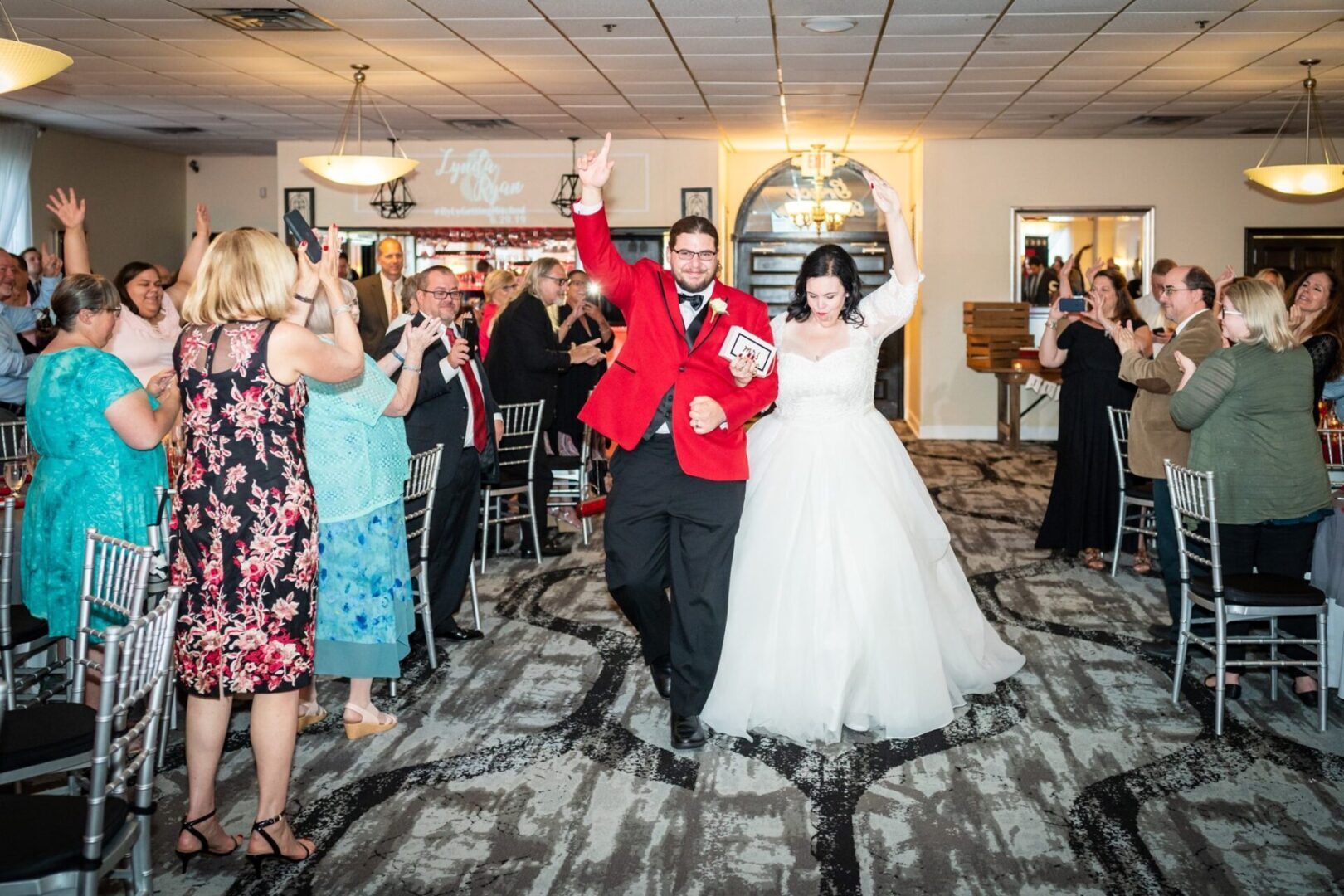 Our makeup artist first applied BOBBI BROWN EXTRA ILLUMINATING MOISTURE BALM all over Lynda's skin. Then, she applied DIOR BACKSTAGE AIRFLASH FOUNDATION. I am personally addicted to this foundation. For one thing, you use a sponge to apply it instead of spraying it directly onto the skin. It also has major staying power and photographs beautifully. You look like you have a filter on in every photo. On Lynda's eyes, we used Smashbox Double Exposure 2.0 Eyeshadow Palette. This palette is so versatile, with 14 mattes and shimmers. The artist then outlined Lynda's eyes with Smashbox Always On Liquid Liner in black. It's a waterproof formula that lasts for 24 hours. Of course we LOVE Smashbox products because they are "Cruelty Free!" Blush was BOBBI BROWN SHIMMER BRICK COMPACT. Finally, Lynda's signature lip is red. We used Bella Angel's lipstick line in RED CARPET RED and she looked amazing.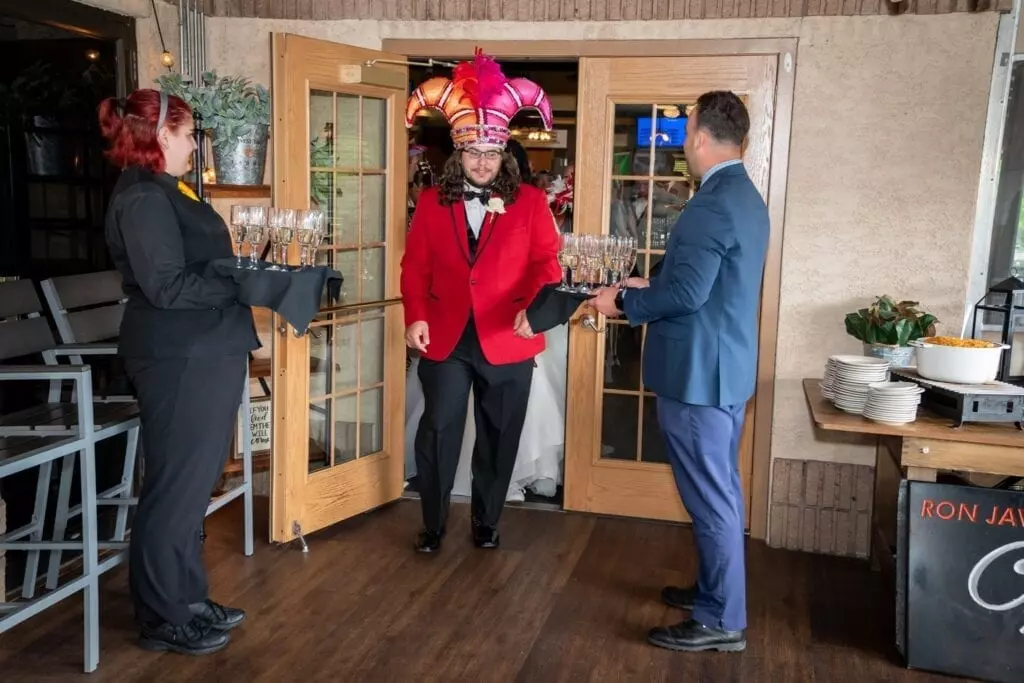 They brought in The Mummers
If you're from the Tri-State area then you certainly have heard of the Mummers. The Mummers are a Philadelphia string band tradition. They are especially a pretty big deal in Philadelphia. The Mummer's Parade is held each New Year's Day in Philadelphia and it's locally televised. Of course, The Mummers made an appearance at Lynda and Ryan's wedding. When they play music you can't help but to dance and do the Mummers' strut. The bride and groom hired locally famous Joseph A. Ferko String Band concert to perform mummer's music. They always give such an impressive presentation with not only music, but also singing and costumed dancing. This Valleybrook Country Club wedding was an incredible time and people will remember Lynda and Ryan's wedding for years to come. Thank you Lynda for using Bella Angel, we wish you and Ryan a lifetime of happiness.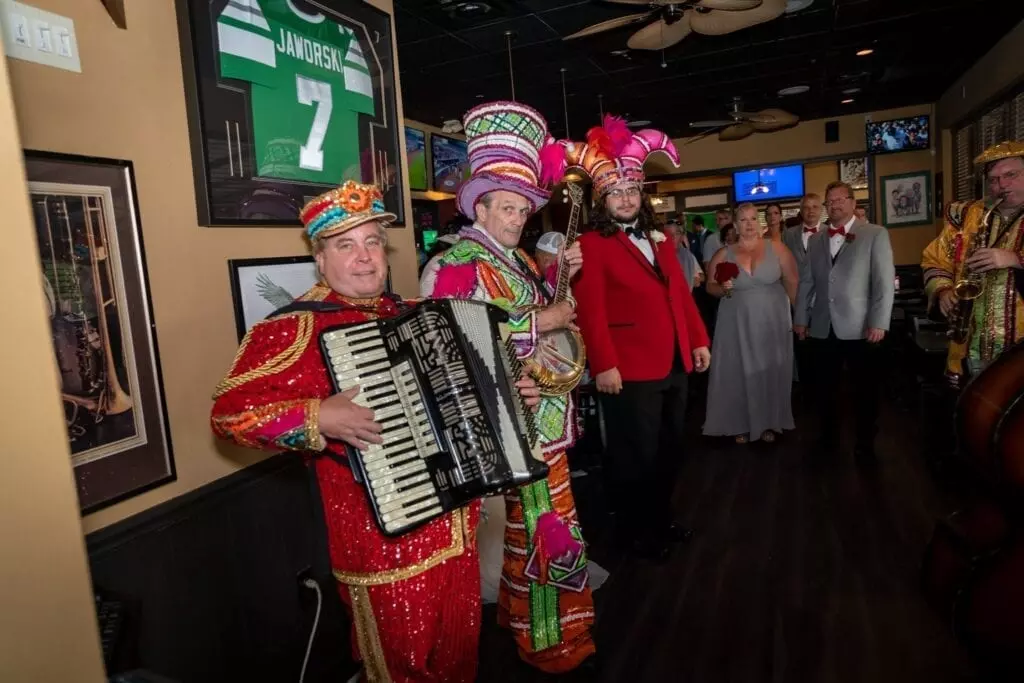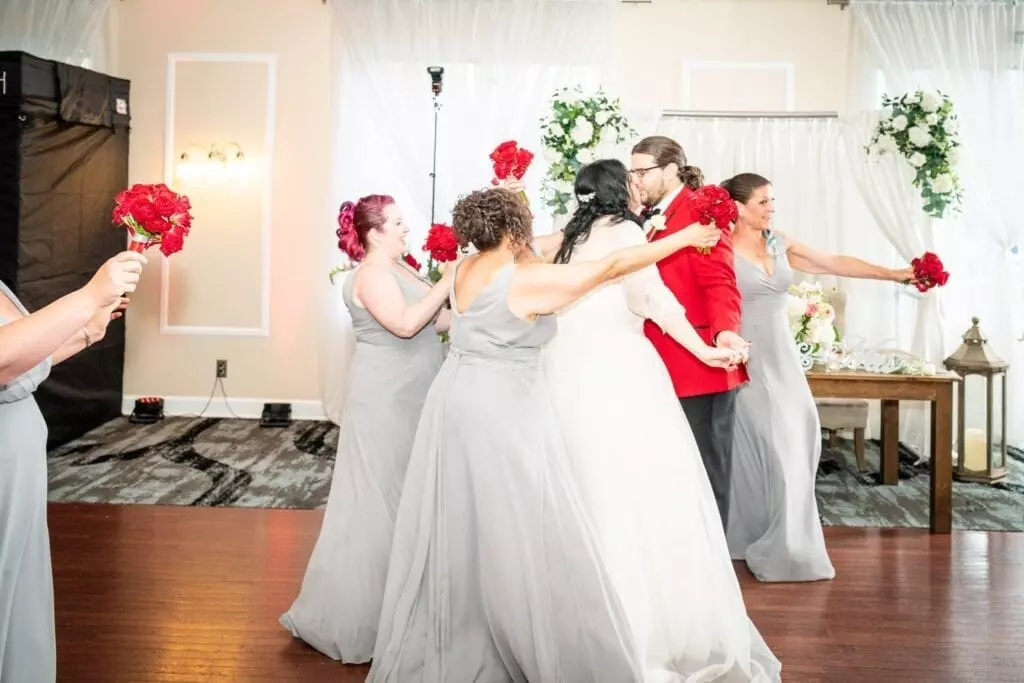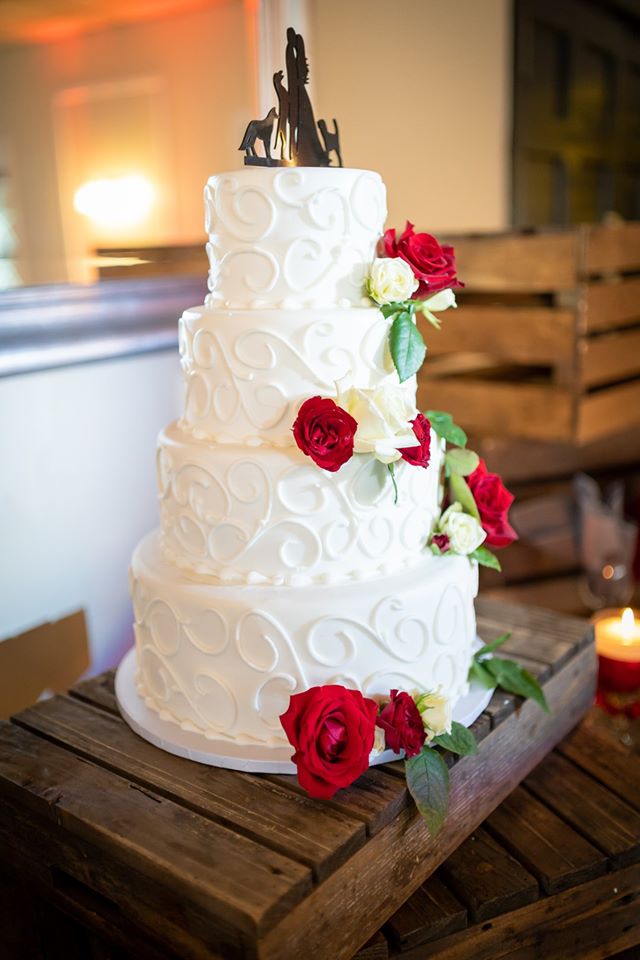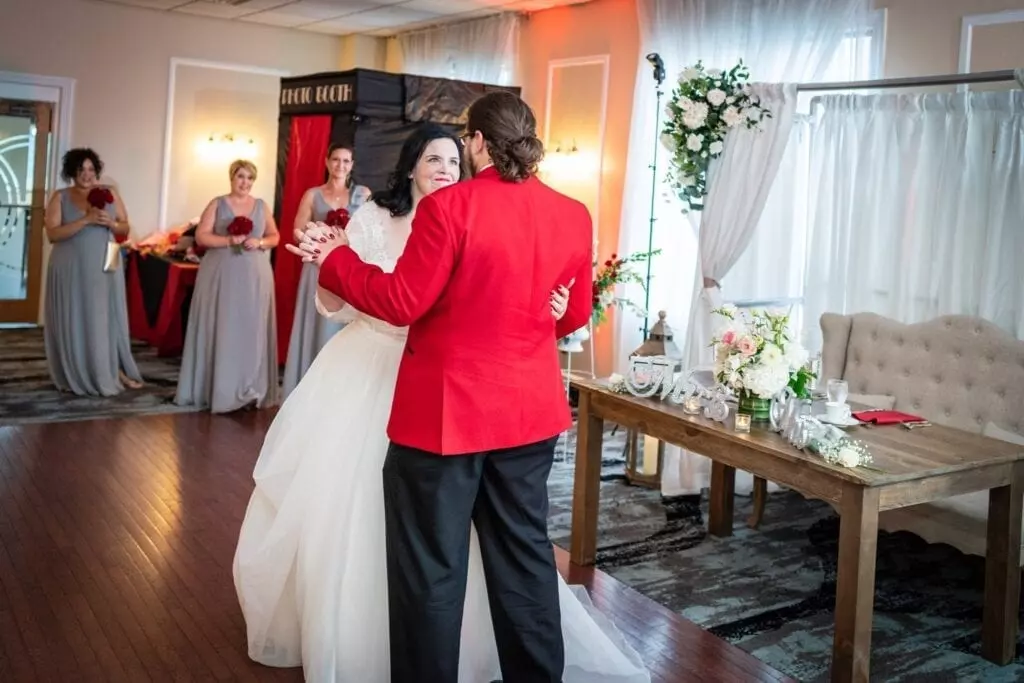 Photography|Dan Mitzner
Venue|Valleybrook Country Club
Hair and Makeup|Bella Angel
Florist|Cook's Florist
Cake| Isgro Pastries
DJ & Photobooth|Allstar Entertainment
Stringband|Joseph A. Ferko String Band concert