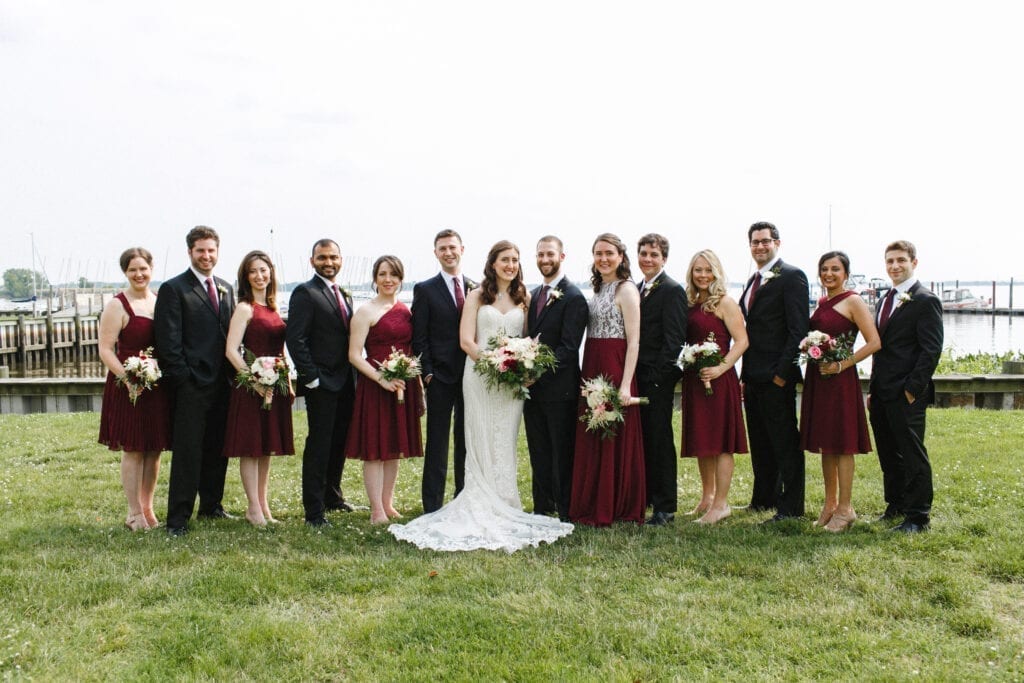 The Beautiful Corinthian Yacht Club in Essington, PA is only 10 minutes from South Philadelphia
Suzanne and Oliver had the most amazing wedding at Corinthian Yacht Club in Essington, PA.
Our Bella Angel artists arrived in the morning to have everyone ready for the ceremony by the water. Any ceremony by a body of water is going to be beautiful. First, we started with hair and makeup on the bridal party. Suzanne wanted to get ready closer to last. We set Suzanne's hair to prepare it for a half up half down style. While her hair was setting we sprayed her with airbrush makeup. Secondly, our artist used The NAKED RELOADED Palette on her eyes. We of course love this palette because it has 12 of the most beautifully universal natural eyeshadow shades. Thirdly, we lined her lids with URBAN DECAY 24/7 GLIDE-ON EYELINER PENCIL in Hustle. Our artist applied URBAN DECAY PERVERSION Waterproof Mascara and on top we added false lashes by Tarte lash bar™. For Suzanne's lips, we used Bella Angel Melrose Lipstick to complete her look.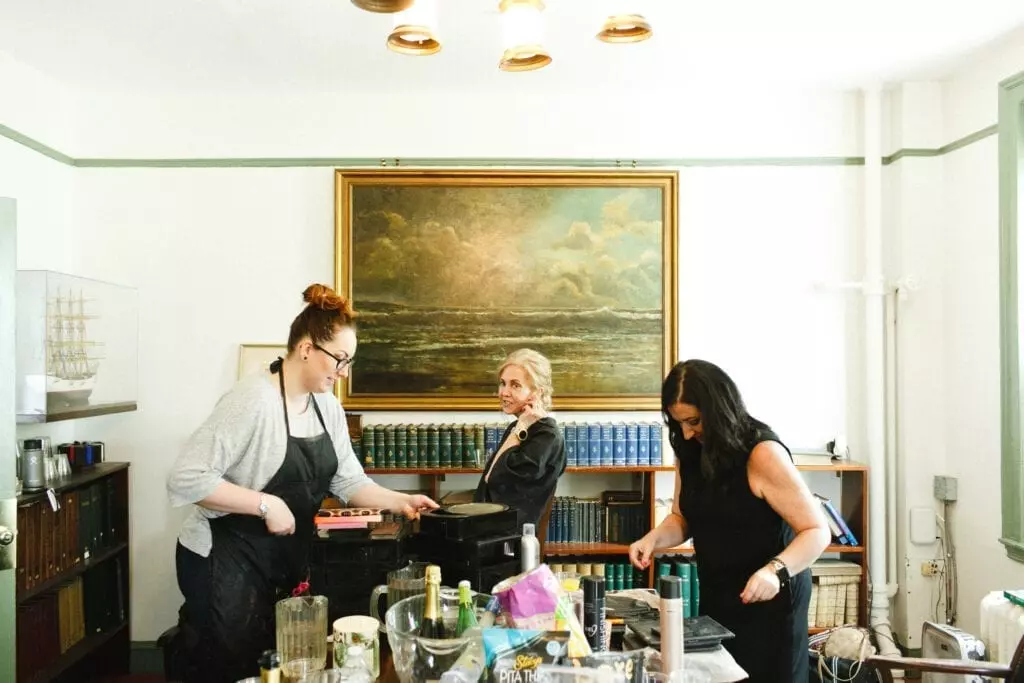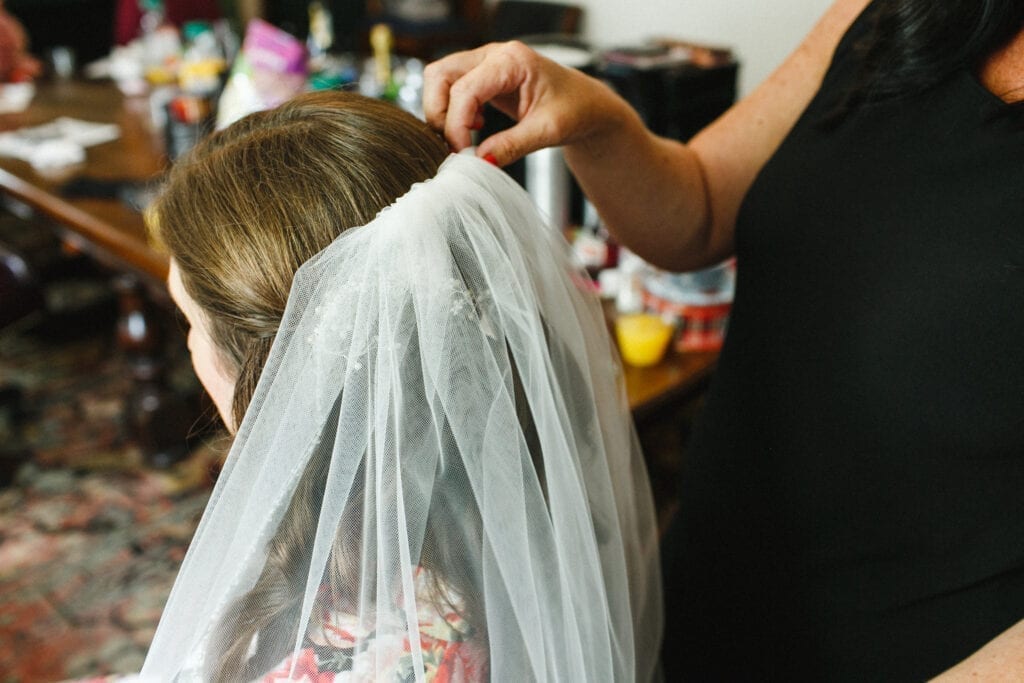 The Bride's Veil
We attached Suzanne's veil and she was ready to go. She wore her stunning veil throughout the wedding as well as for part of the reception. When she finally removed her veil she was of course wearing a exquisite hair accessory that added a lot of bling. If you know our style, we love bling! The party lasted all night long. Everyone danced, ate and enjoyed themselves. A terrific wedding for two loving people and the guests shared in the love for the bride and groom. Thank you TWO 17 Photo & Cinema for these lovely images.
The Corinthian Yacht Club of Philadelphia founded in 1892 is among the oldest yacht clubs in continuous operation in the country. Located five minutes south of Philadelphia International Airport. It's surprising that such a venue exists in Philadelphia, but it does.