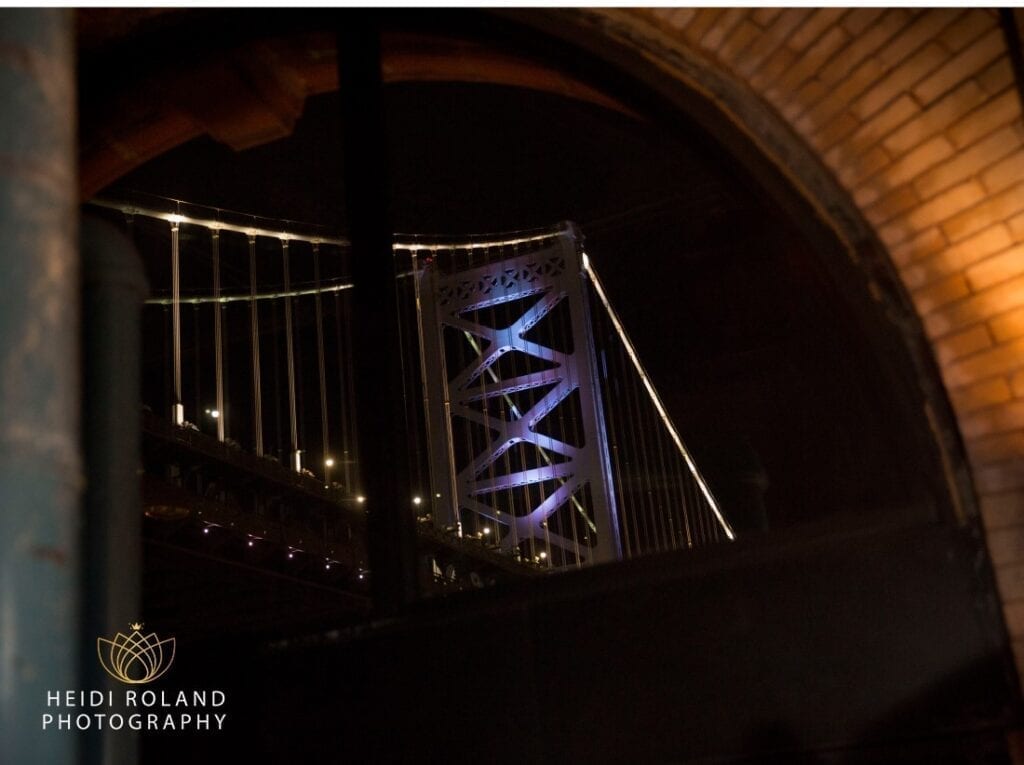 Before heading to their Philadelphia Wedding at La Peg Restaurant
Anne and Matt had a beautiful intimate Philadelphia wedding at La Peg Restaurant. But first, Anne, Matt and their bridal party all got ready at the Philadelphia Marriott Hotel in Old City, Philadelphia. We work with so many parties at this location. The rooms are very spacious and the location is perfect, right in the heart of historic Old City. Bella Angel provided makeup and hair for Anne and her bridal party. Anne wore her hair half up and half down with soft flowing curls. Her makeup was equally as soft and exquisite.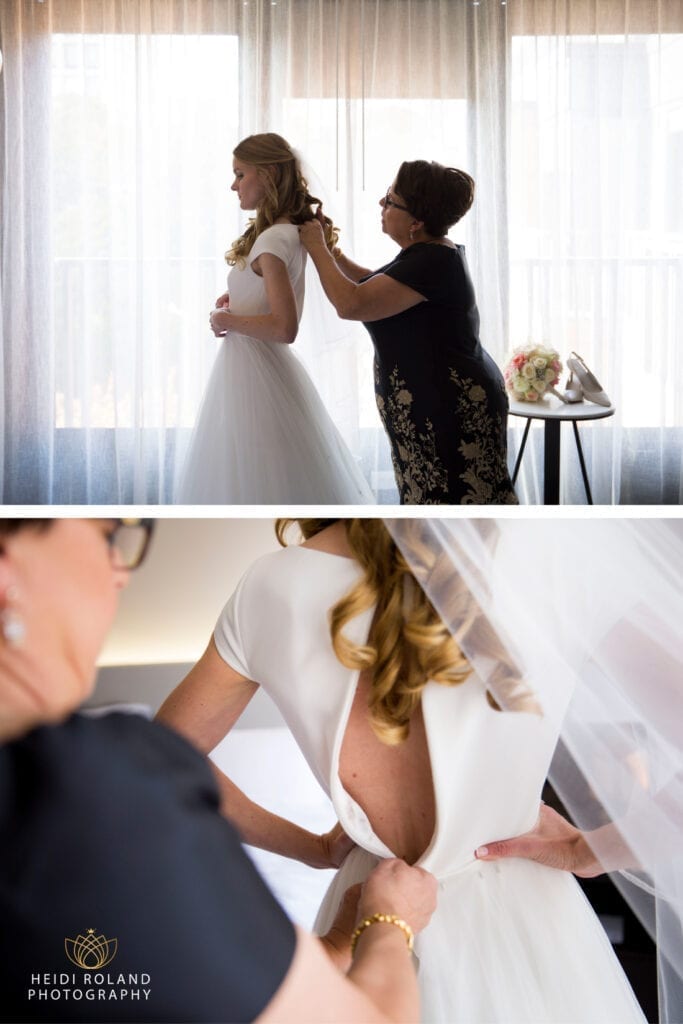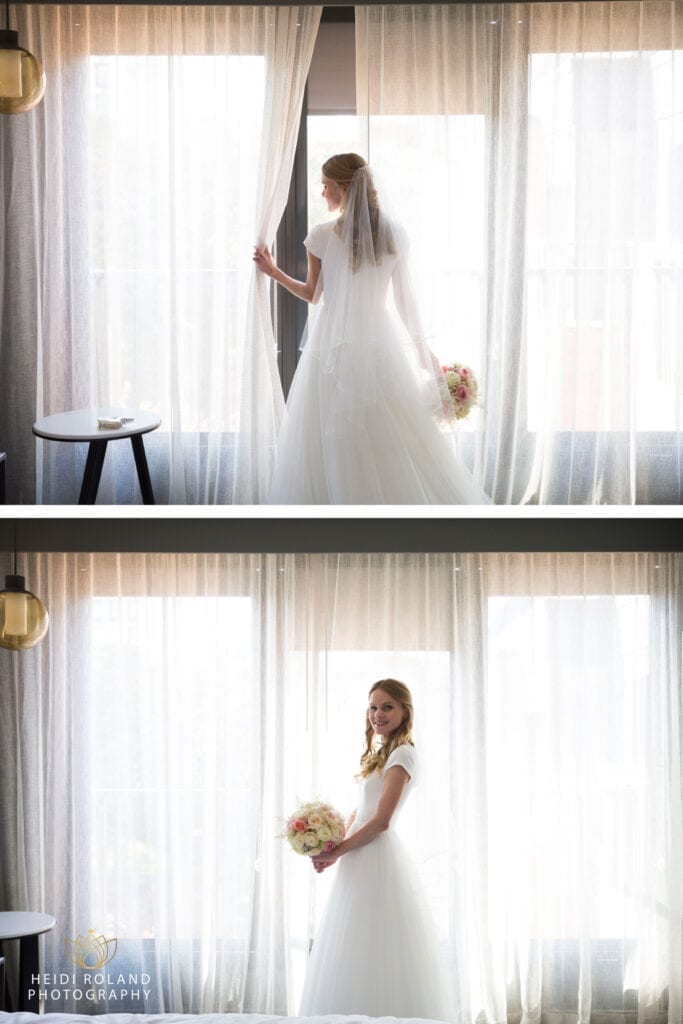 We first used PHOTO FINISH FOUNDATION PRIMER by Smashbox before any other makeup was applied. This is a great first step. In addition to being lightweight and oil-free, it also gives a flawless finish. Primer is essential, it gives your makeup major staying power. In particular on your wedding day, you especially need to be sure your makeup will last for a long time. Next, our artist used MAC ART LIBRARY: NUDE MODEL on Anne's eyes. This MAC palette is made up of twelve intensely pigmented neutrals. The colors are not only saturated but also light. We also used Urban Decay STAY NAKED THREESOME Bronze, Blush, And Highlighter on her cheeks. Our artist used MICRO VOLUPTUOUS LIPSTICK by Bella Angel to finished Anne's makeup look. Indeed, Anne looked flawless on one of the most important days of her life.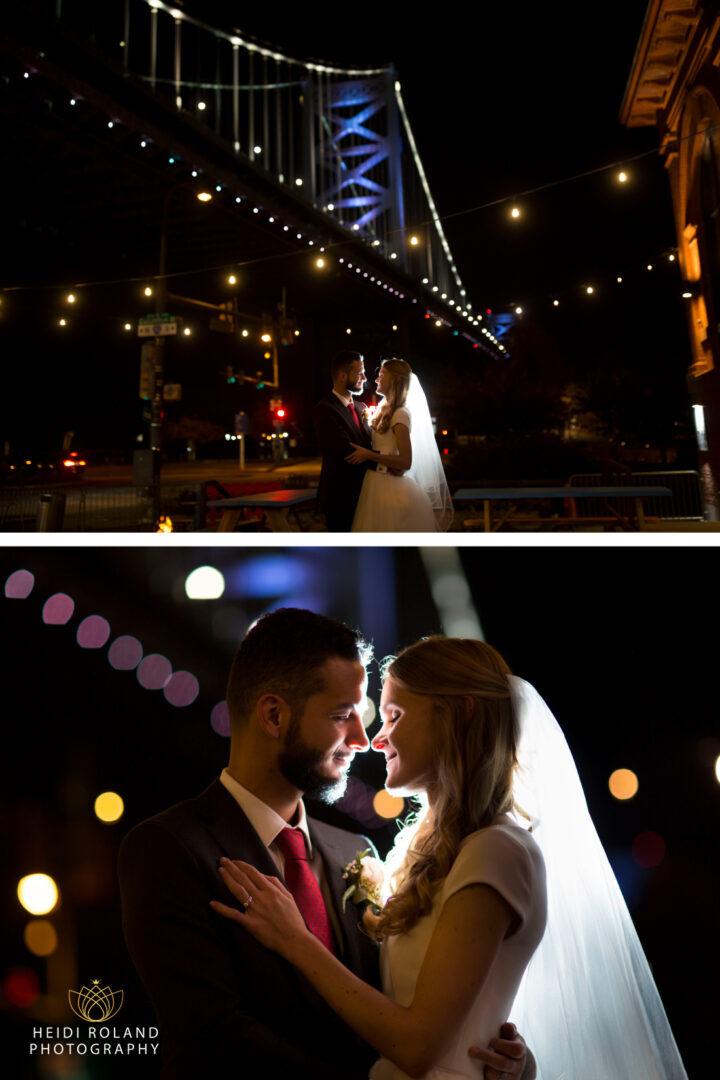 A celebration of Family
After Anne's makeup and hair were finished she was helped into her dress. Anne wore a stunning white dress by BHLDN. The dress was fitted through her waist and then flowing fabric from her waist to the floor. In addition, Anne wore a matching veil that landed just below her waist. Her colors were pink, peach and cream. The officiant was Reverend Kathleen Spicer. At this time, Reverend Kathleen Spice performed the service at the Philadelphia Marriott Hotel. Throughout the ceremony the music played by Deirdre Lockman and Corey Purcell. Anne said, "it's meaningful to us that our wedding party (bridesmaids, groomsmen, ring bearers, and flower girl) is made up of our siblings, their spouses, and our nephews and niece. Our wedding truly feels like a celebration of family."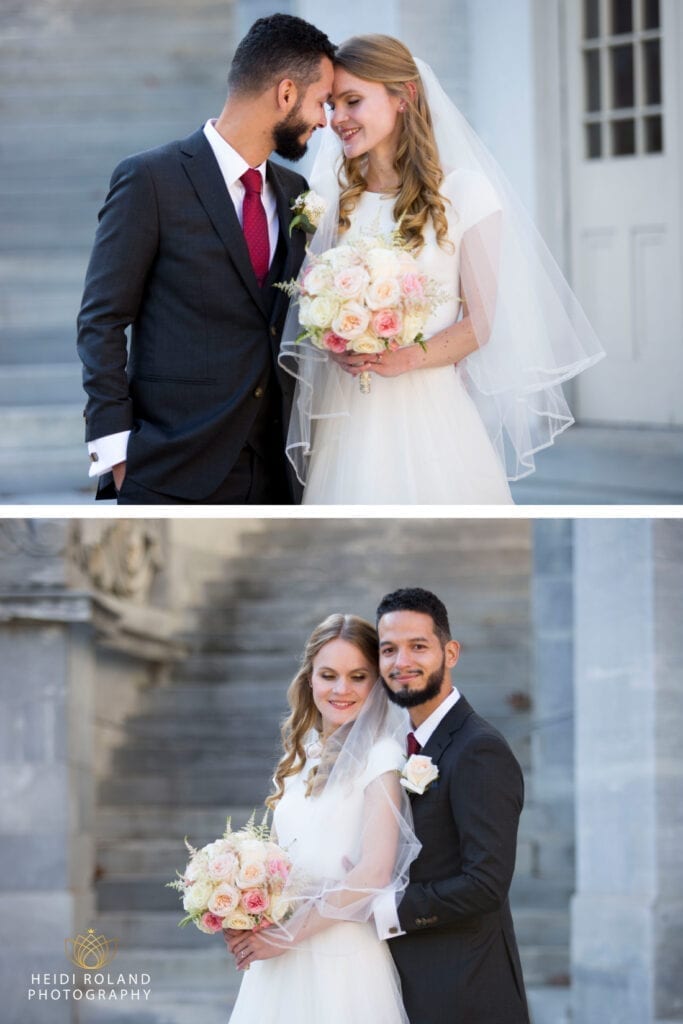 The Philadelphia Trolley Works picked them up and drove them to the exciting venue. The bride and groom wanted to have a smaller wedding with an intimate dinner party feel. They also knew they wanted a Philadelphia wedding. That is why they chose La Peg Restaurant for their Philadelphia wedding venue. La Peg is of course special to them because it's where they went the night they got engaged. Matt proposed right across the street at Race Street Pier. Following the engagement they had a romantic dinner at La Peg to celebrate.
La Peg Restaurant is a Contemporary American Brasserie
This incredible venue is located inside the FringeArts building. La Peg is also located in historic Old City Philadelphia. Uniquely across the street from the Race Street Pier were the proposal took place. For one thing, the dining room is unlike any other. La Peg is magnificent with it's 45 foot tall ceilings and their large windows to match. This location is perfect for an intimate wedding. The design of the structure allows for every seat in the house to offer dramatic views. From the industrial-chic interior as well as views of the gracefully arching Benjamin Franklin Bridge. We love this venue and of course, the pictures are especially incredible.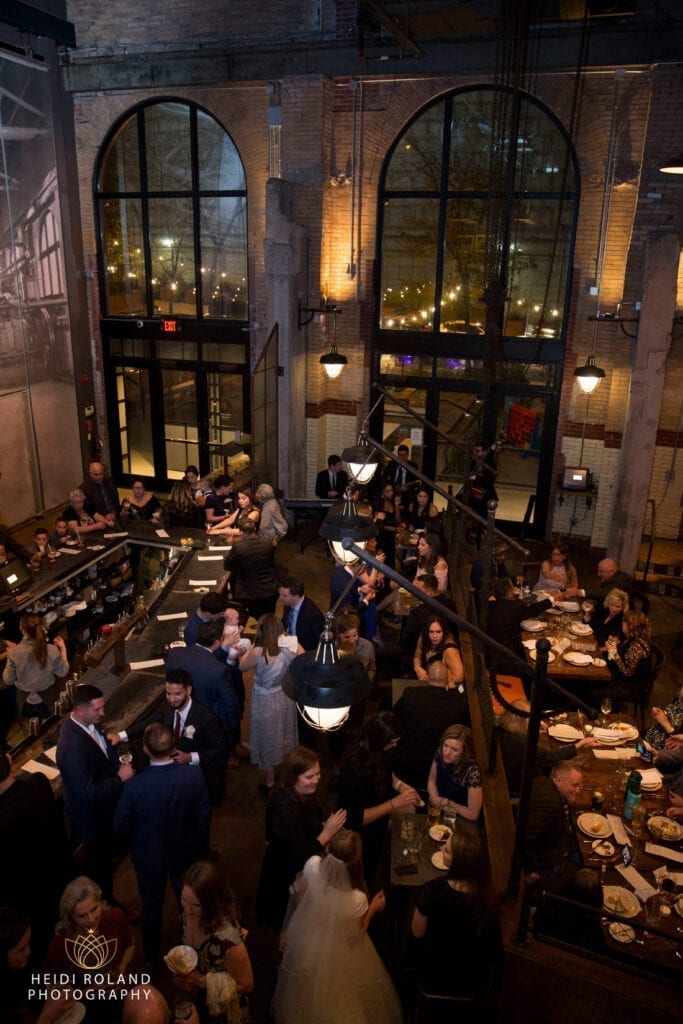 Finally, thank you so much to the extremely talented Heidi Roland Photography for these amazing photos. We wish the beautiful bride and handsome groom a life full of health, happiness and love. Thank you so much for using Bella Angel. It was our privilege to work with you.
Ceremony Venue: Philadelphia Marriott Old City
Reception Venue: La Peg
Photographer: Heidi Roland Photography
Ceremony music: Deirdre Lockman and Corey Purcell
Cocktail hour/dinner music: Background Jazz LLC
Hair & Makeup: Bella Angel Hair & Makeup
Wedding Dress: BHLDN
Tailor: Sara Teixeira, The Tailory
Rings: Steven Singer Jewelers
Flowers: Krystyna Szymanski
Groom's Attire: Indochino
Invitations: Minted
Transportation: Philadelphia Trolley Works
Wedding Officiant: Reverend Kathleen Spicer