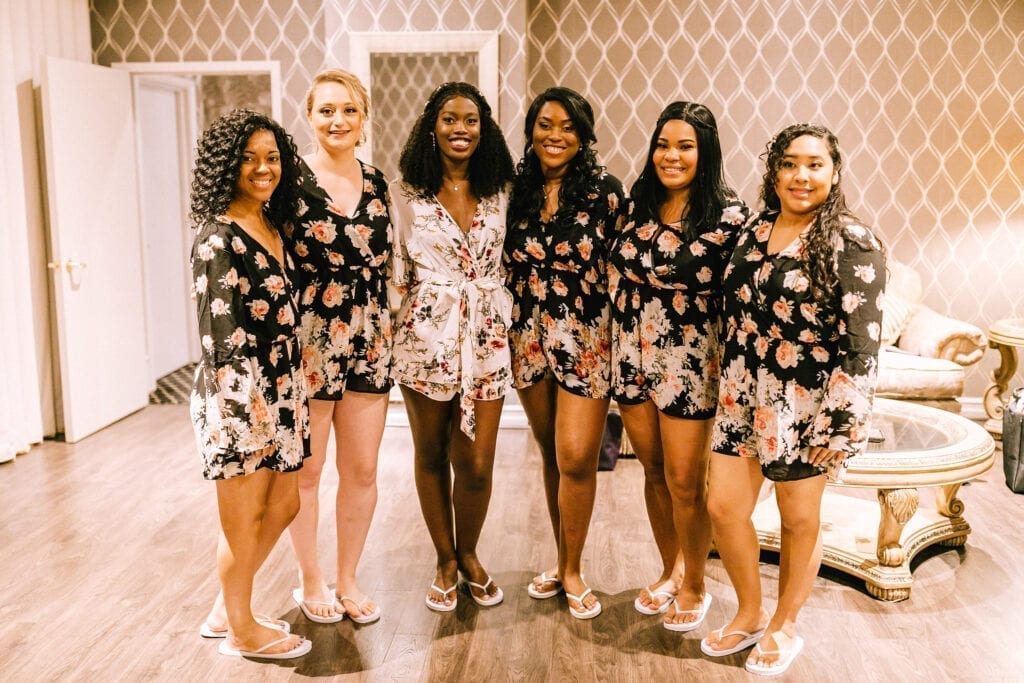 Our beautiful bride in Bensalem, PA was none other than Elvire
Elvire was all smiles as we got our beautiful bride in Bensalem, PA ready the morning of her wedding at the Holiday Inn in Bensalem, PA. One of the happiest brides we have ever worked with. It was an absolute delight for our artists to work with this group. First, Elvire had her makeup done by Bella Angel and she chose airbrush makeup and false eyelashes. Our makeup artist used Smashbox Double Exposure 2.0 Eyeshadow Palette. This palette is so versatile because it features 14 mattes and shimmers ranging from a brilliant blue and soft pinks to fiery bronzes and deep plums. We chose golds and creams for Elvire. We then outlined her top eyelid with Smashbox Always On Liquid Liner in black. It lines and defines with a high pigment and waterproof formula that lasts for 24 hours. We especially LOVE Smashbox products because they are Cruelty Free!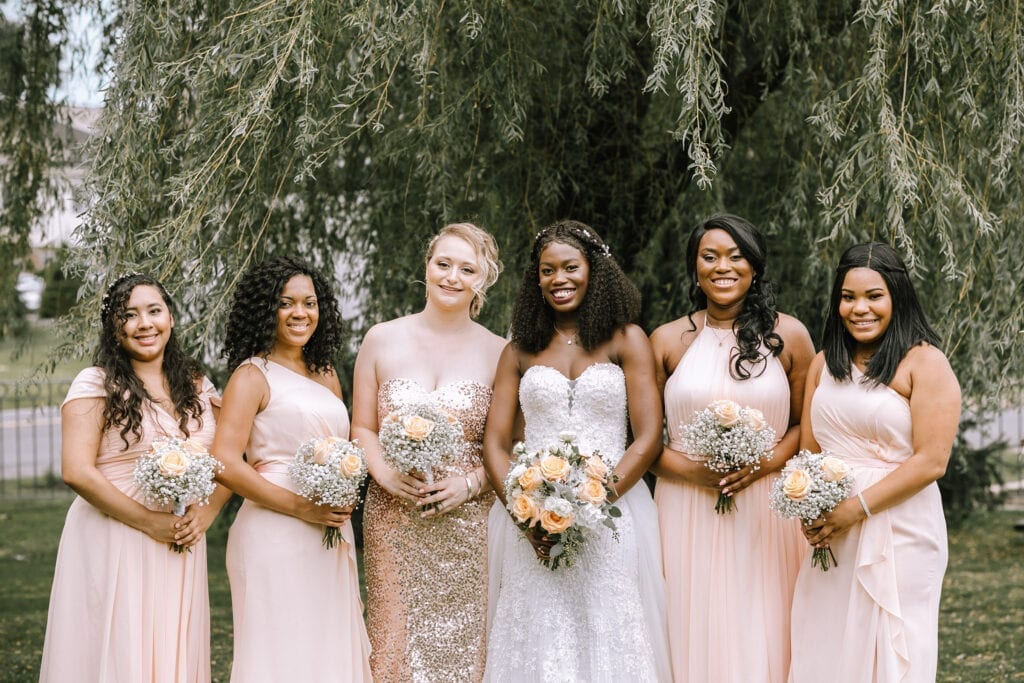 Following the hair and makeup, Elvire and her bridesmaids all got into their dresses.
Everyone looked especially beautiful. Elvire's strapless gown was stunning. The top was a corset style in lace and then it flared out with lace from the waste down. The bridesmaids all wore a different style dress in the same perfect color of peachy pink except the maid of honor wore a very pretty strapless gold gown.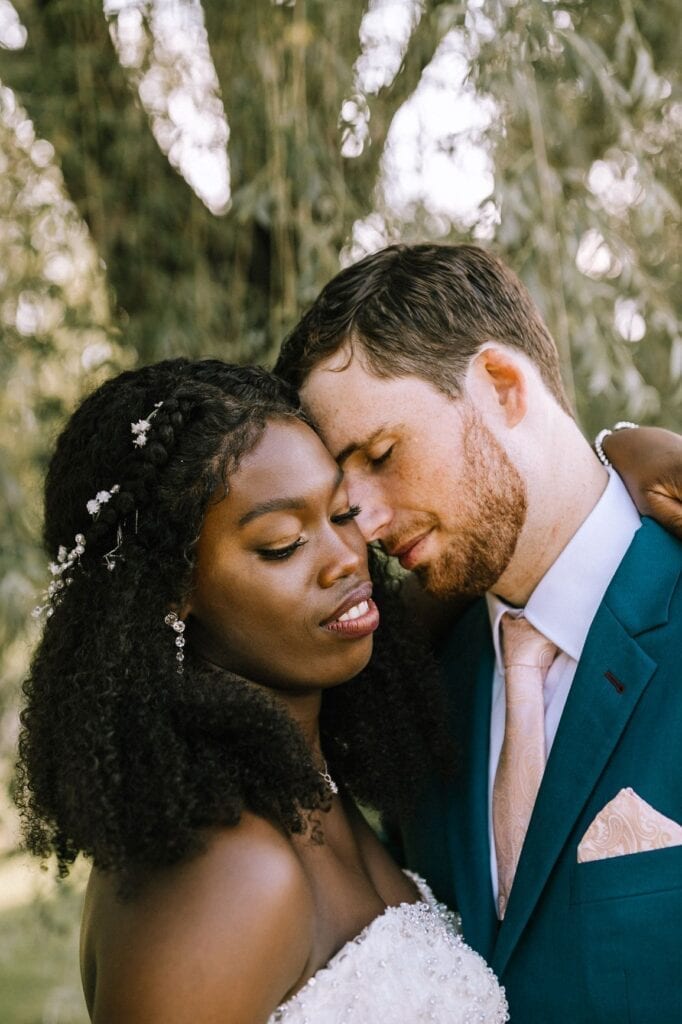 Finally the bride and groom are together and it's pure love.
Everything took place for our beautiful bride in Bensalem, PA. The venue was also at Celebrations in Bensalem, PA. Celebrations is really unique. The grounds are always precisely landscaped and manicured, which makes it an excellent location for photography. The lighting is dramatic and they have a beautiful gazebo and sculptured waterfall for incredible images.
We would like to credit the photos from this gorgeous day to Emma Dallman Photography. Thank you to our beautiful bride Elvire and handsome groom Jacob for allowing Bella Angel to be a part of your special day. Congratulations to you and your families.