Our team arrived at Loews Hotel Philadelphia bright and early to get Ayusa and her entourage ready for the big day. This Philadelphia Jewish Indian Wedding was absolutely spectacular. Ayusa and her husband Jeff hired some of the best vendors in Philadelphia. And we were especially honored to be in their vendor wedding circle.
The Big Day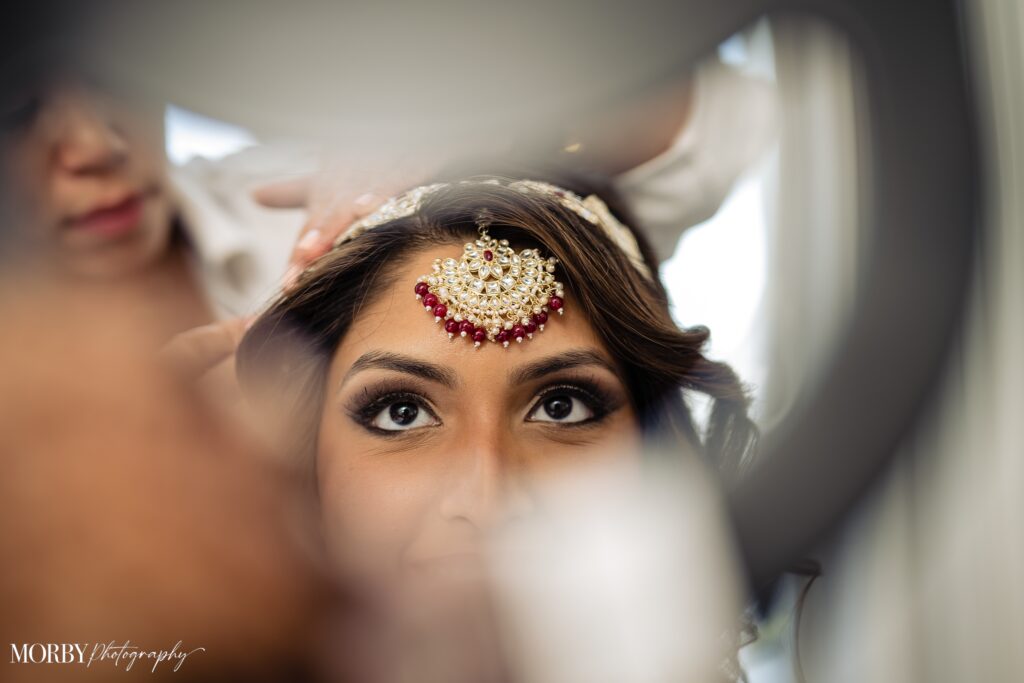 Bridal Hair and Makeup for this Philadelphia Jewish Indian Wedding
Ayusa wore her hair half up and half down. She incorporated a beautiful traditional gold headband on the top of her head. Her headband had accents of red rubies. In addition to her headband, she wore a gold and red tikka. Her jewelry was stunning too. Diamonds and rubies around her neck and of course, matching chandelier earrings, she was dripping in jewels.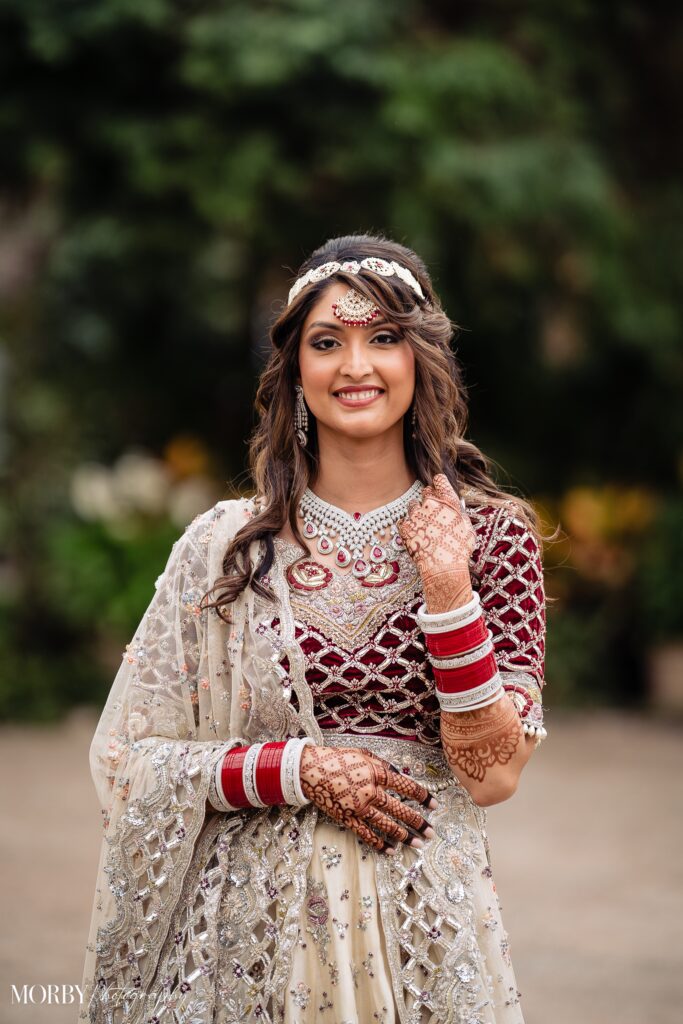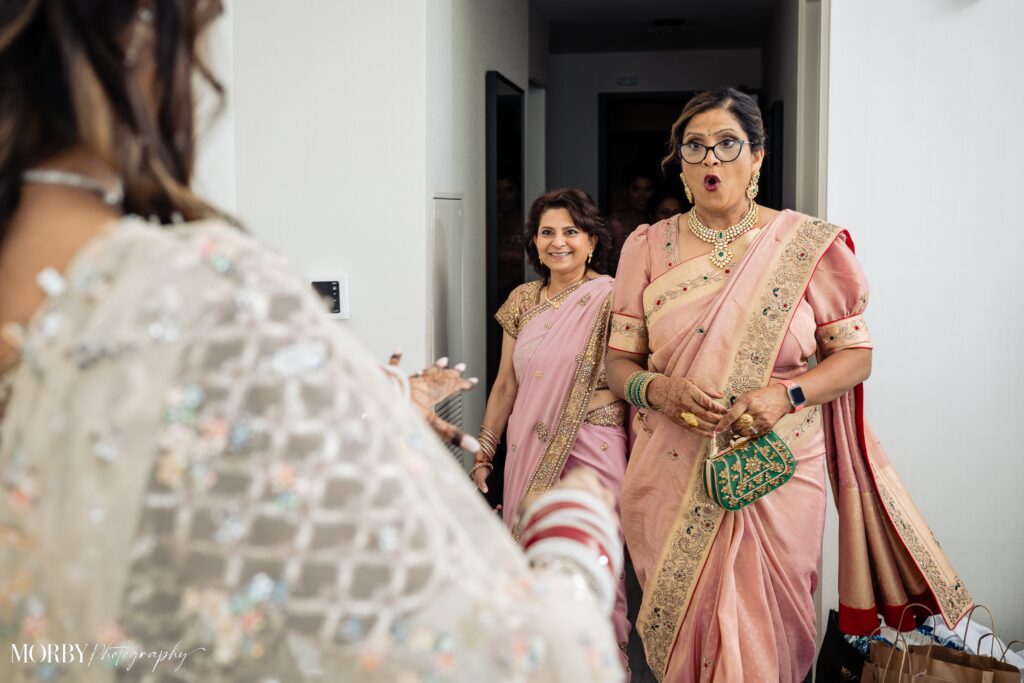 This Reaction is Everything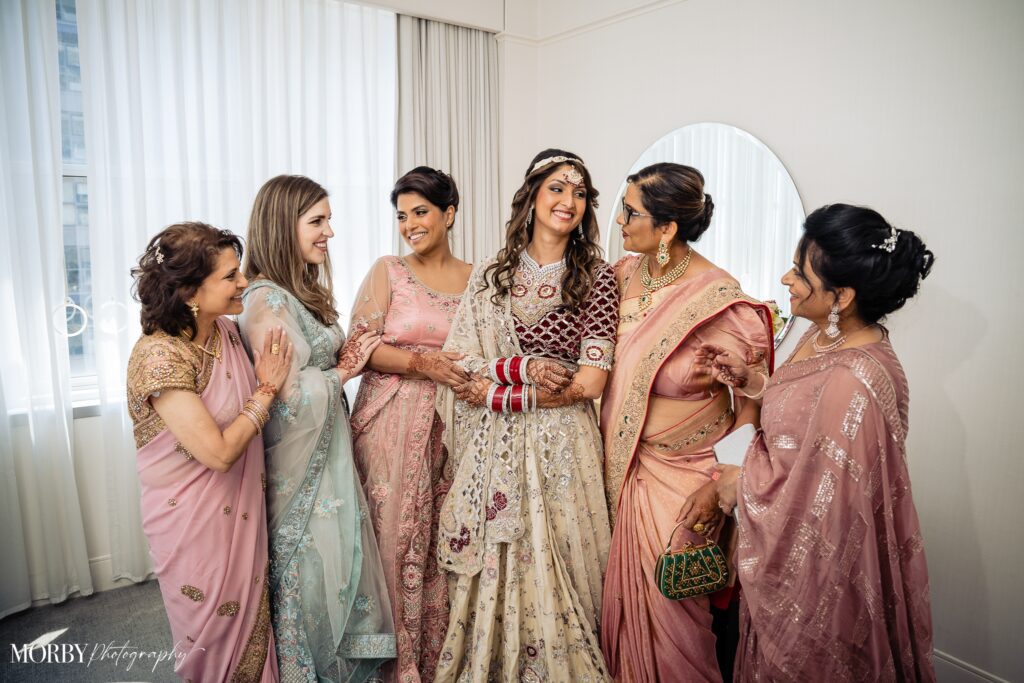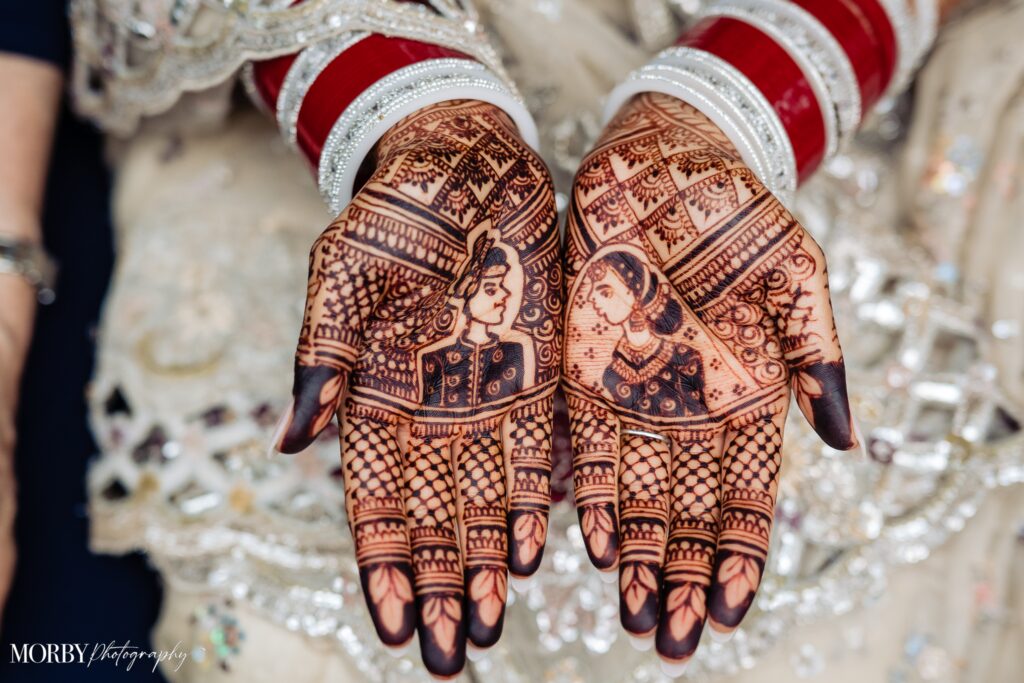 Ayusa's Airbrush Makeup
Next, Ayusa's makeup was applied. She has the most beautiful skin. So makeup looks great on her face. First, Ayusa wanted dramatic eyes so we used charcoal and smoky shades. We also used a lot of black eyeliner. Lots of mascara and finally false eye lashes to really make her eyes pop. Secondly, on her skin we used airbrush foundation makeup. You can never go wrong with airbrush foundation. It holds up in the hottest weather and helps everything stay in place. Check out her amazing henna, we especially love it.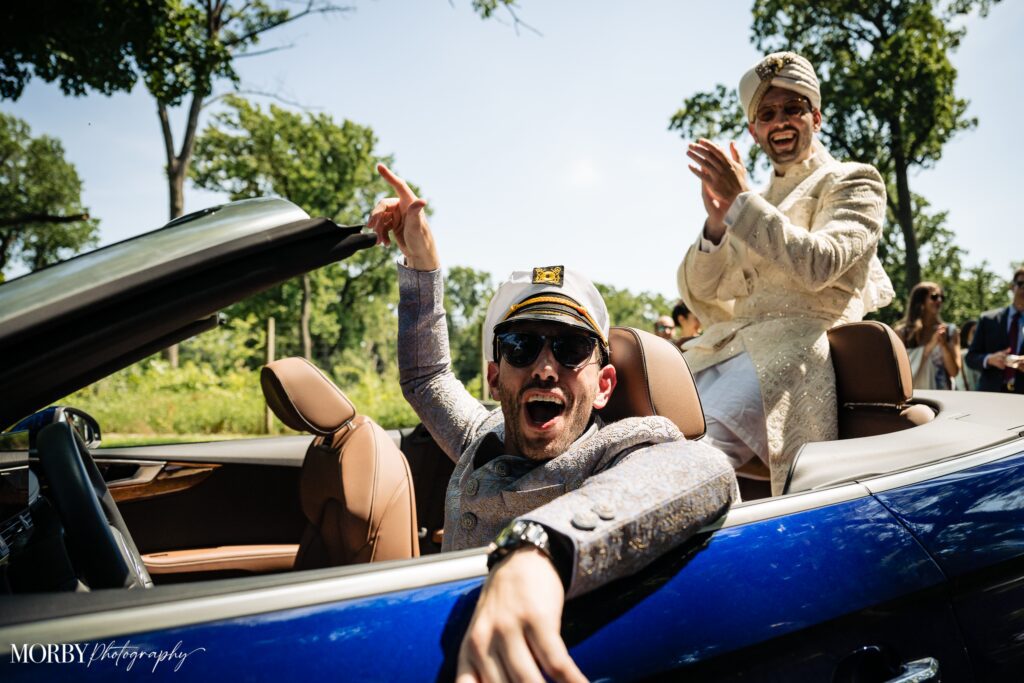 The Groom Arrived in Style
While our gorgeous bride was preparing for her wedding day the groom was arriving in style. His electric blue convertible vehicle was jaw dropping. How cool does he look, in this convertible sports car!? Of course, he looks fabulous.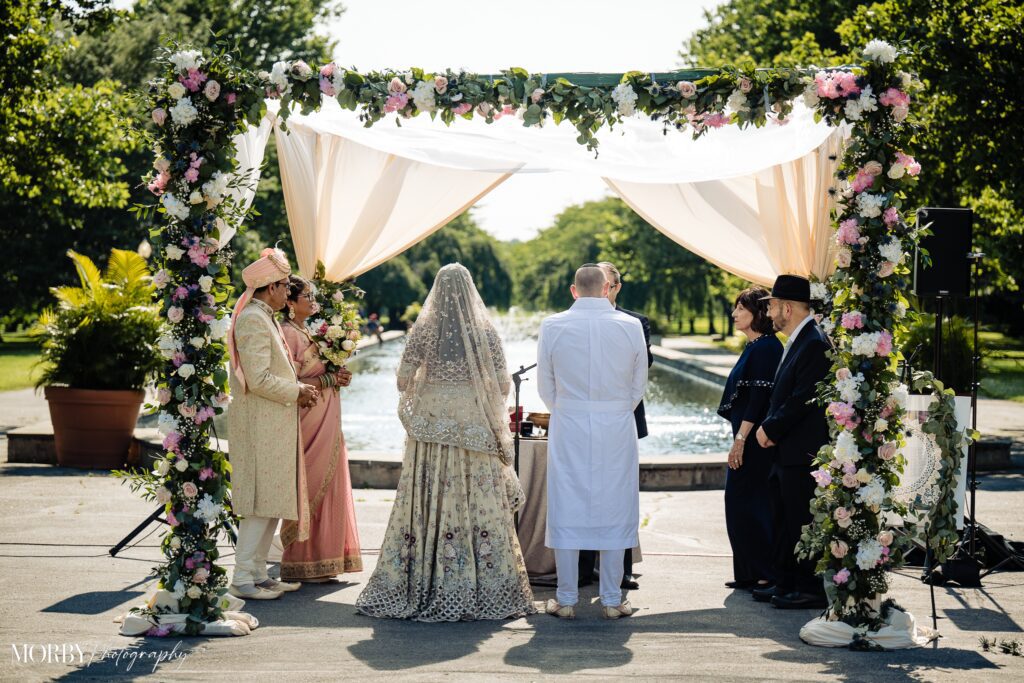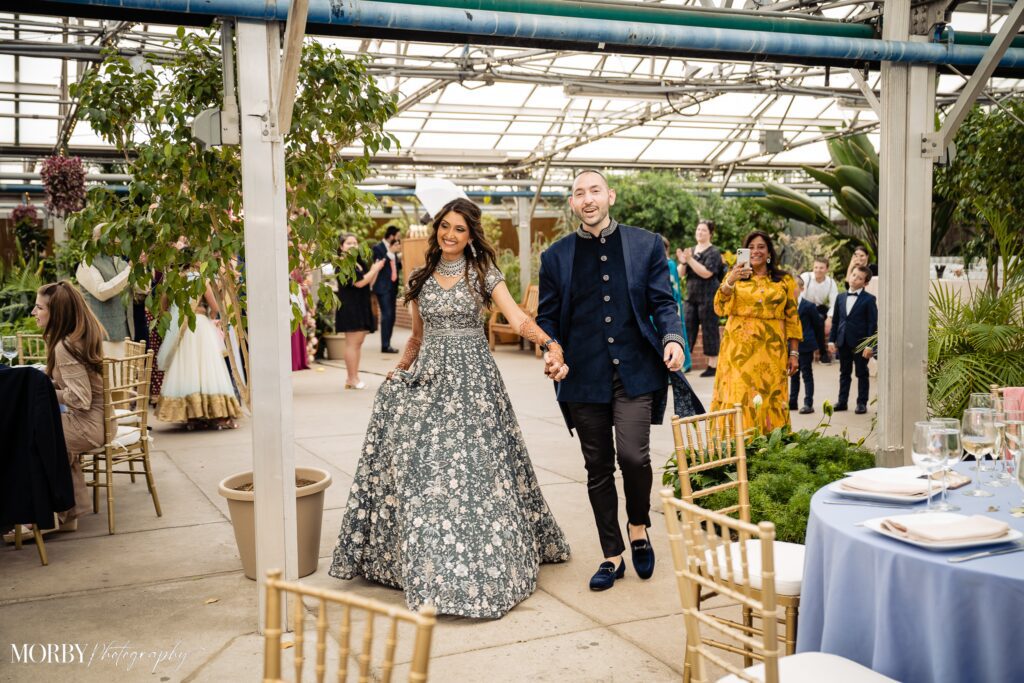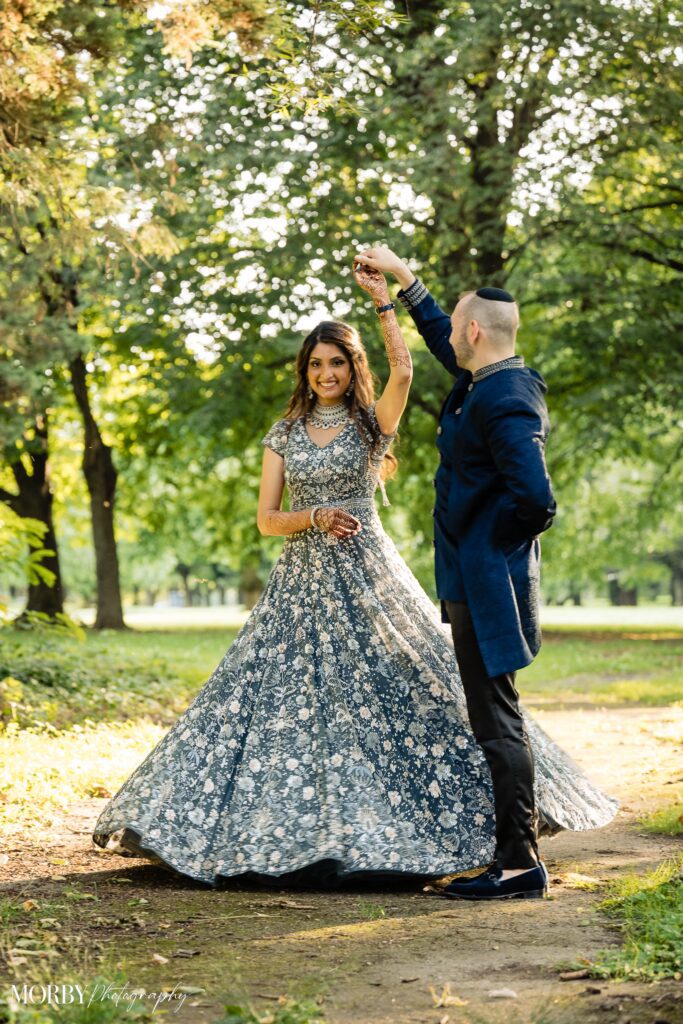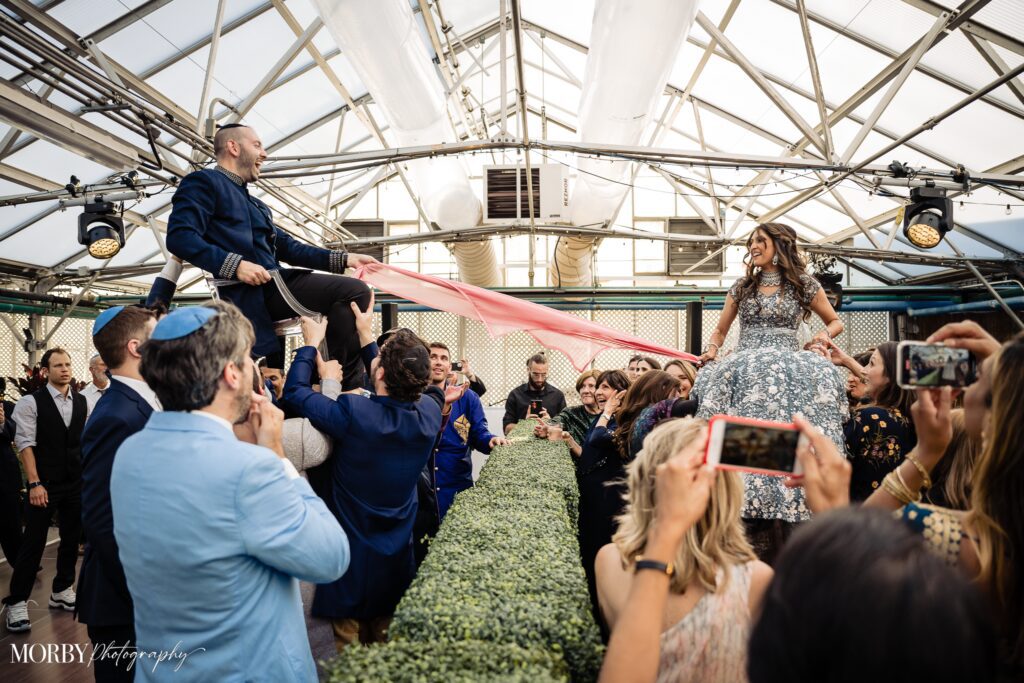 The Best of Both Jewish and Indian Cultures
Equally, both Jewish and Indian customs were incorporated into their wedding day. This Philadelphia Jewish Indian wedding was in particular, one that will be talked about for many years to come.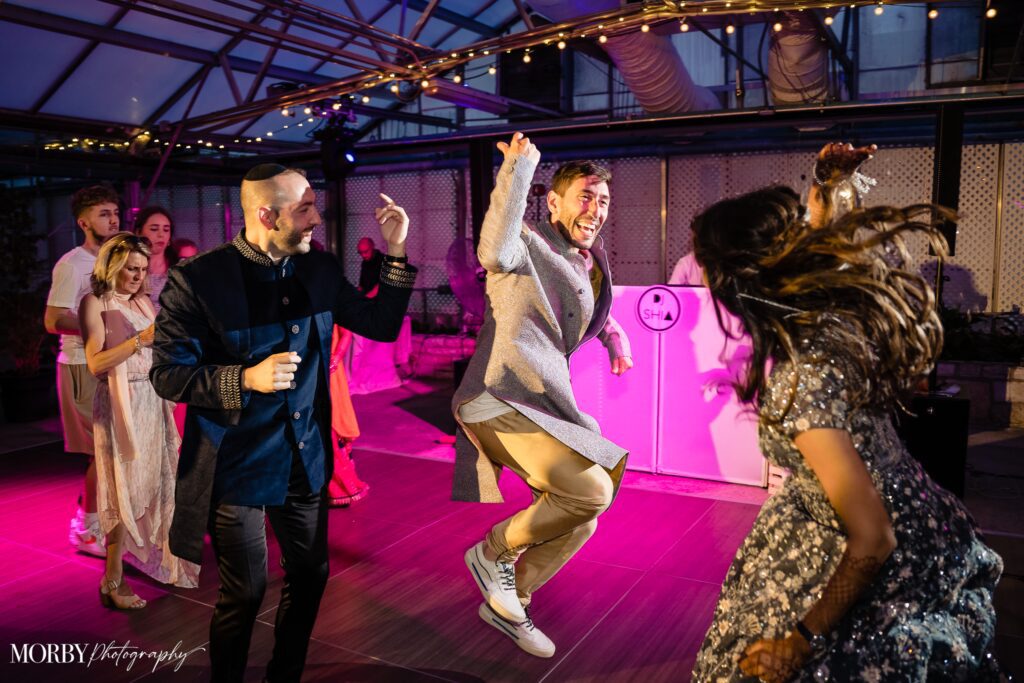 Furthermore, the bride and groom were so perfect. By the looks of these images, they especially had the best time at their wedding.
Vendors
Venue: Fairmount Horticulture Center
Ready Location: Loews Philadelphia
Wedding Planner: All About Events
Photographer: Morby Photography
Hair & Makeup: Bella Angel, LLC
Videography: JPG Photo & Video
DJ: DJ Shia
Strings: Elegance String Quartet
Caterer: Elite Caterers
Décor: Ambient Event Group
Florist: Anderson Flowers
Transportation: King Limousine Transportation
Photobooth: Philly Snap Booth