Sierra and Andrew wanted an intimate Philadelphia wedding and that is exactly what they had. The perfect wedding filled with love. There is no better way to enjoy yourself then being with your circle of people. I always say, be with your people.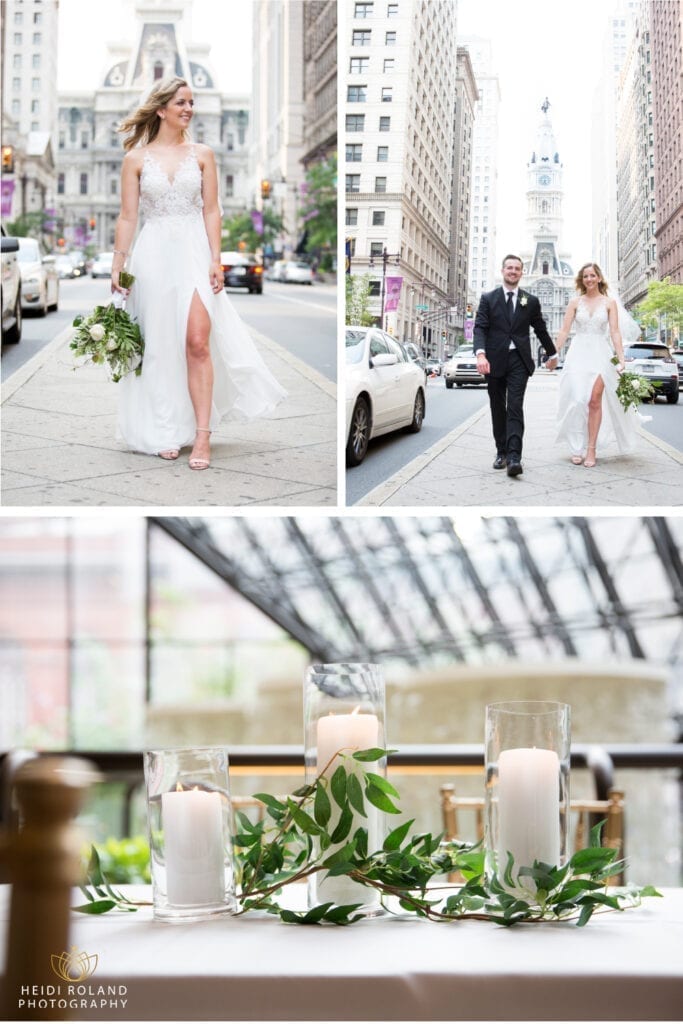 Firstly, The wedding ceremony was at Vaux Studio in Center City, Philadelphia. Vaux Studio is a beautiful wedding chapel and event space. It's a quaint space perfect for small events. Vaux Studio is located right on 12th & Spruce in Center City. Close to landmarks which of course makes it perfect for photos either there or around the city.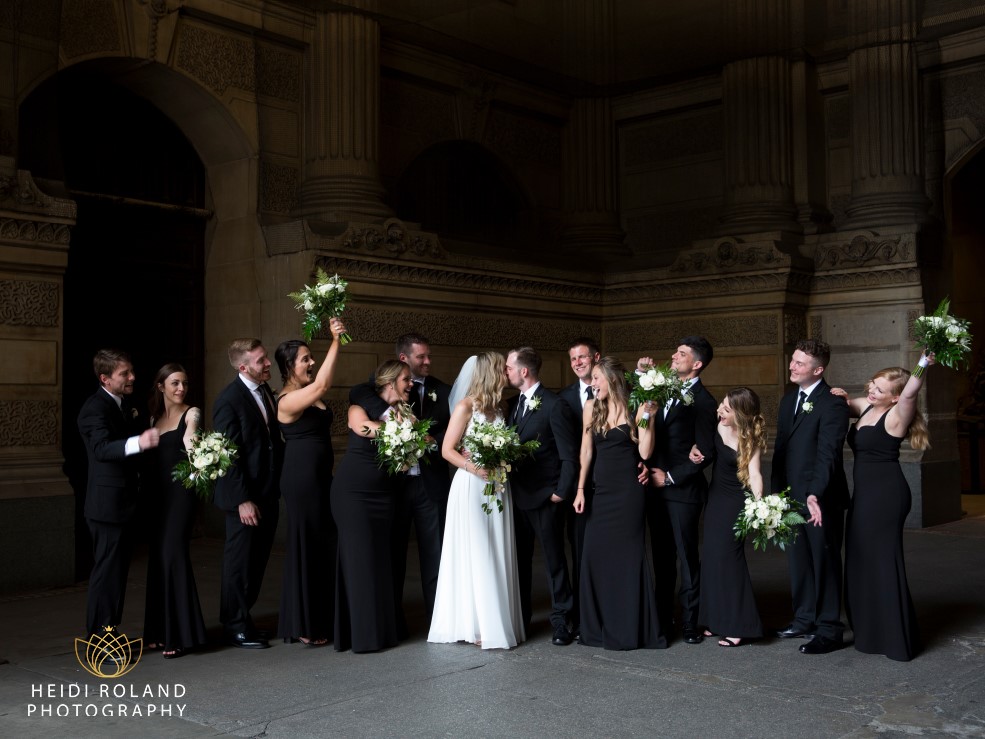 This Intimate Philadelphia Wedding party all got ready at the Doubletree Hotel.
Sierra decided on airbrush makeup and her hair half up. First, we did a dry set on her hair. Secondly, while her hair was setting at the same time, we applied her makeup. We used Smashbox The Original Photo Finish Foundation Primer. It's oil-free, vegan and also reduces fine lines. This primer is so lightweight and the best part is, it's cruelty free. A complete flawless finish, with not only antioxidants but vitamins A & E to help protect your skin from pollutants and damage, as well as stress. On her eyes we used Smashbox Double Exposure 2.0 Eye Shadow Palette. This palette has a great color selection that also blends beautifully. Sierra is a natural beauty so we just enhanced her look. We used Bella Angel Super Sweet Lip Gloss on her lips. When we took her hair out, she was left with soft flowing curls and equally flawless makeup.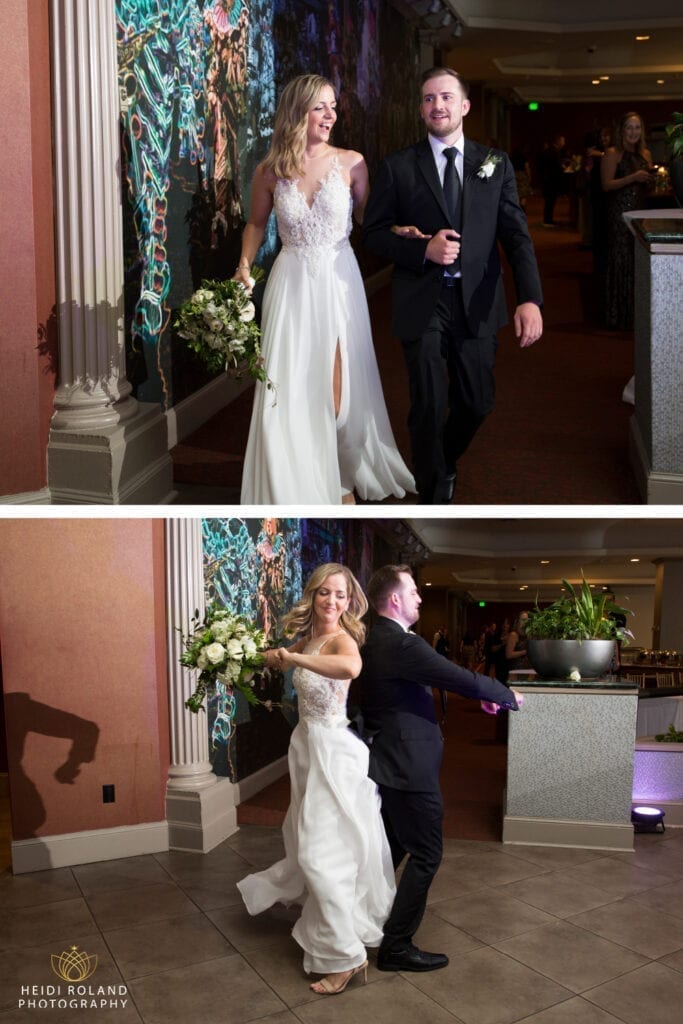 Historic Philadelphia
There is so much history in Philly so Sierra and her groom Andrew had a photo shoot with the talented Heidi Roland. Heidi followed them all around Philly and shot photos of them having a lot of fun in front of City Hall and The Union League among other hot spots. To summarise, Sierra and Andrew in particular made their intimate Philadelphia wedding a reality. Lastly, they invited everyone back to the Doubletree Hotel on Broad Street to celebrate. After that, the bride, groom and their party danced the night away. Thank you to the talented Heidi Roland for these beautiful images. Indeed, a day they will never forget.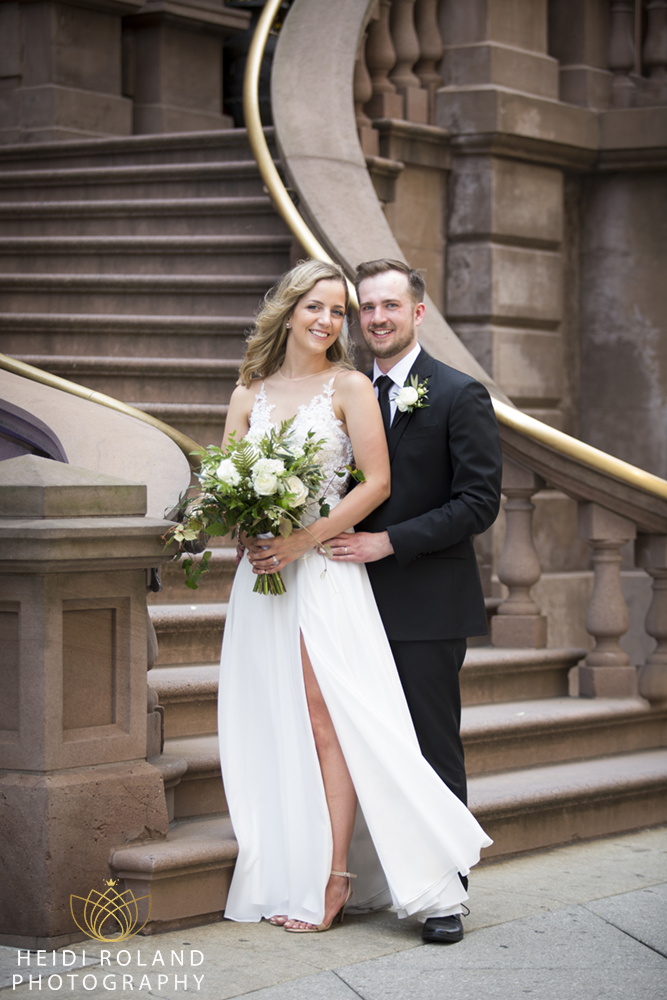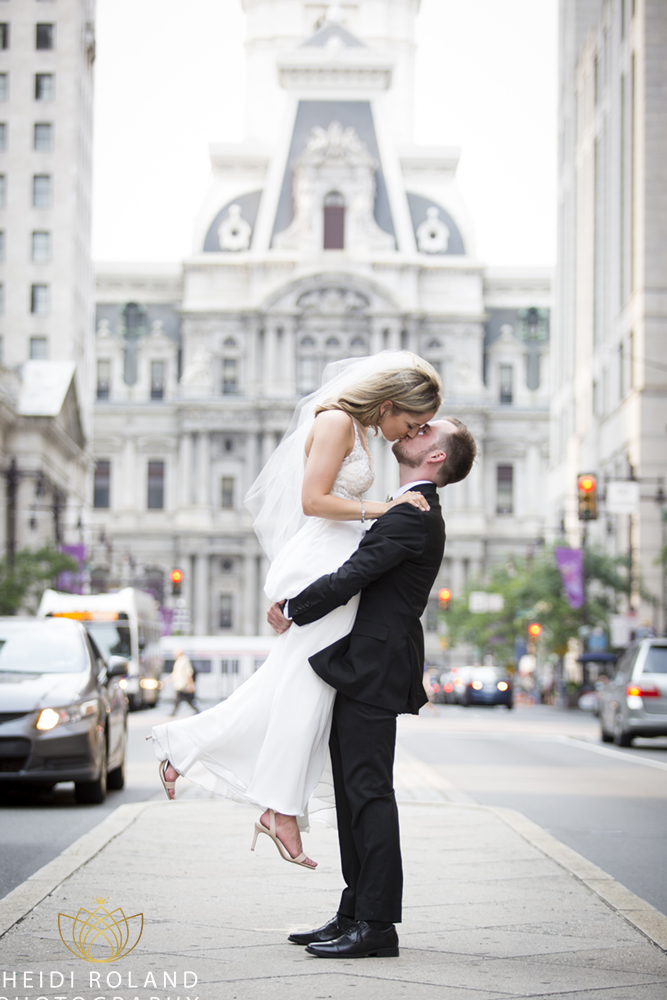 WEDDING VENDORS:
Wedding Venue: Vaux Studio
Getting Ready Location: Doubletree Hotel
Photographer: Heidi Roland
Caterer: Doubletree Hotel
Wedding Cake:Best Cannoli.
Wedding Dress: Lulus
Bridesmaid Dresses: Lulus
Hair:Bella-angel
Makeup:Bella-Angel
Rings: Armorris Jewelers
Flowers:Robertsons Flowers
Groom's attire:Brooks Brothers
Invitations:Basic Invite
Wedding Officiant: Vaux Studio