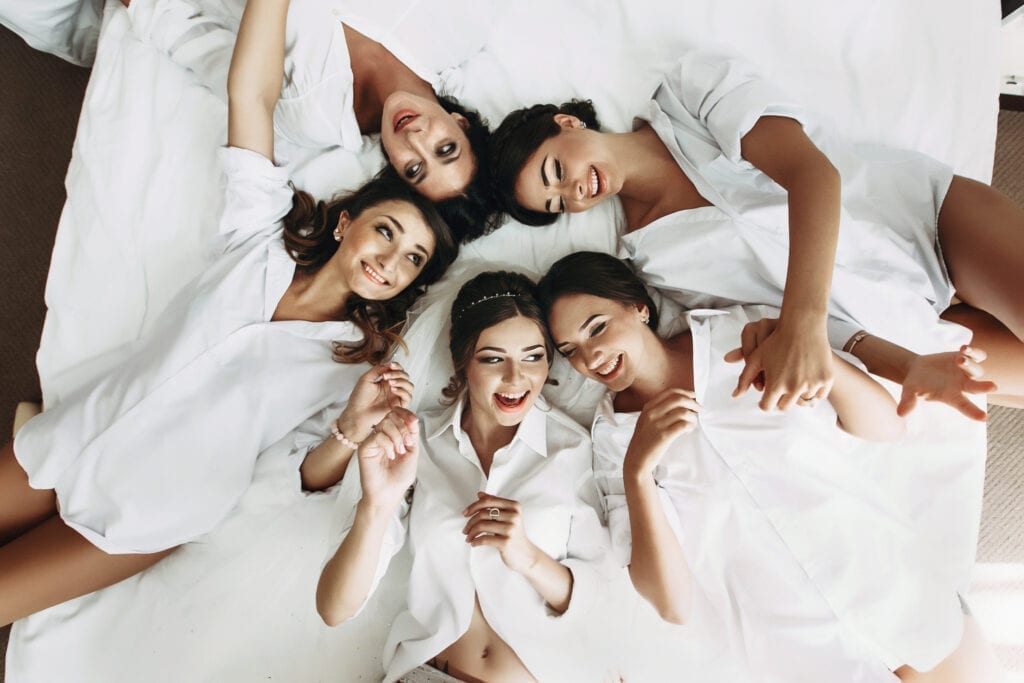 Bella Angel works closely with the bride and also provides bridal party hair and makeup. Our artists stay up-to-date on the latest trends and techniques. We are constantly learning about what's current. We can create a personalized hairstyle and makeup application for the entire bridal party moms and guests too. Our artists will also help give suggestions. We love what we do and it shows in our work.
Large bridal parties need not worry where to get professional and reliable hair and makeup services.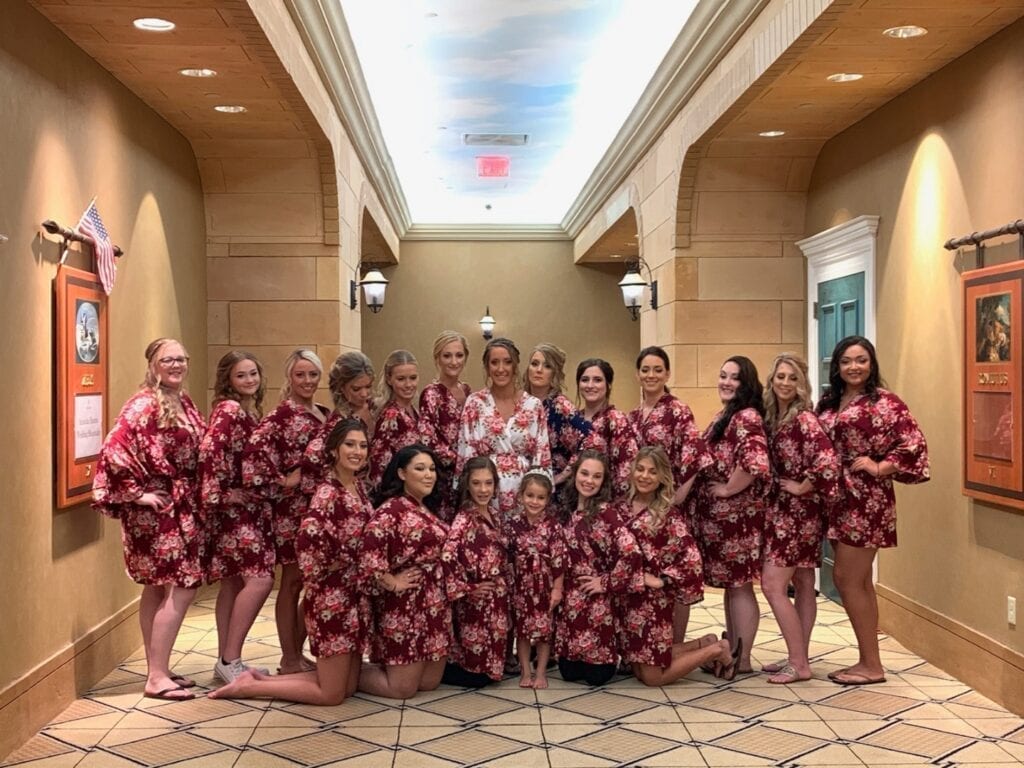 Bella Angel's hair and makeup artists come right to your venue, hotel or home and service your entire bridal party. Whether you need to be ready super early in the morning or your wedding is on a Sunday, we are the right team for you.
Our artists carry all of the necessary professional makeup and hair products so you don't have to bring anything. Our artists use professional makeup including Mac, Bobbi Brown, Urban Decay, Too Faced, Tarte, Anastasia Beverly Hills and more. If you're interested in airbrush makeup or contouring, we offer that as well. Bella Angel artists are fully stocked with an array of false eyelashes too. We carry different lengths of individual lashes along with cluster lashes. These two types of lashes look naturally beautiful when applied properly. If you are looking for a more dramatic look, you might want to use strip lashes. Strip lashes come in all different sizes, shapes and colors. If you would like to wear strip lashes please pick up the lash that is right for you at your local beauty supply.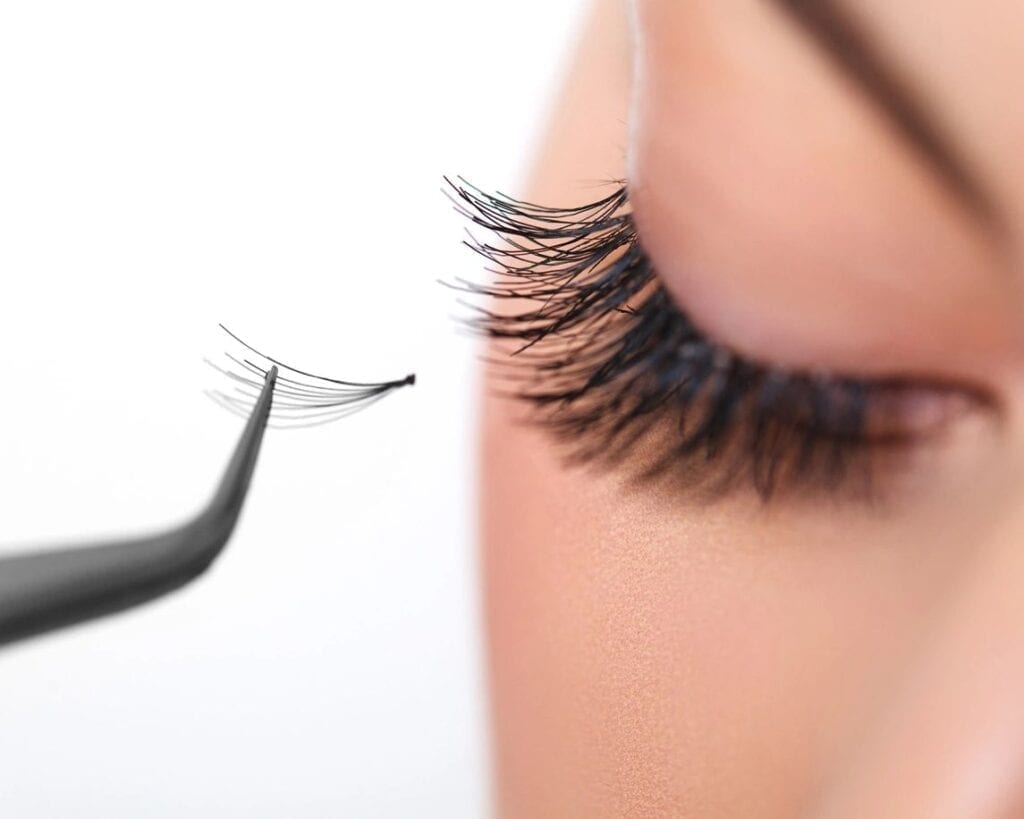 On the day of the wedding, we recommend bridesmaids, moms and all others bring inspirational photos so your artist has an idea of the look you are going for. You can simply pull the images off of social media and show your artist. We will duplicate any look you like.
Above all, we want you to feel beautiful and confident on this special day. If there is a special request, please call us prior to the date to let us know. We know you want to look your absolute best. We can make that happen. Our brides and bridal parties are so important to us. Trust the #1 company in the tri-state area for hair and makeup.