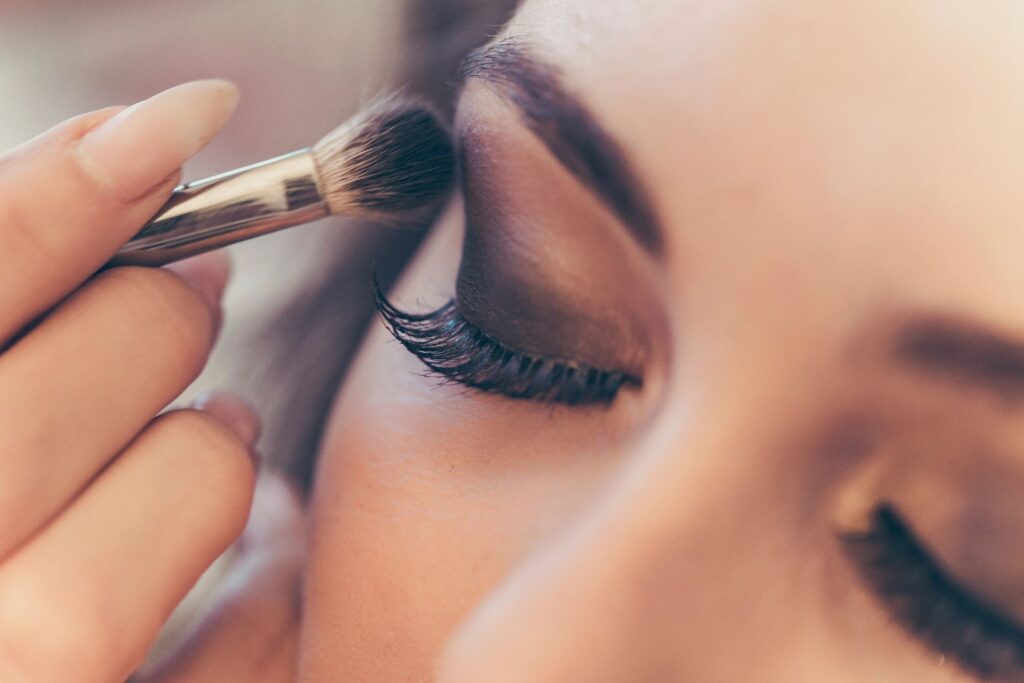 Don't Wait to Book Hair & Makeup
If you're getting married then hopefully you'll be hiring a hairstylist and makeup artist for your wedding. You want to be sure you're hiring the best hairstylist and makeup artist. After all, this is a big day and you want to look your absolute best.
I have been in the wedding industry for almost 25 years and I have a lot of knowledge and understanding about the process and how to prepare. As the owner of Bella Angel, and with thousands of weddings under my belt, and countless awards, I see firsthand on what needs to be done. Don't let this be the last thing on your list. If you wait too long the company you want could be booked.
Hire a Team or Company & Have Them Come to You
First, hire a bridal team or company not just some artist you found on Instagram. I am sure the artists on Instagram do beautiful work but what if they get sick and can't make it on your wedding day? Hiring a company instead of an individual will most likely provide back up.
Another recommendation, have the team come to you instead of you schlepping your bridal party to a salon. You don't want to be in a salon atmosphere on your wedding day competing for the attention of your artist. Driving to and from the salon takes time. Sitting around waiting for your turn is not something you should do on your wedding day. This will add stress to your day. Time that could be well spent enjoying yourself with your bestfriends and your family at your house or your hotel room. Having the pros cater to you in a stress-free environment, you'll feel relaxed with your people. Knowing you don't have to leave for any reason. And while you sip mimosas, eat bagels, fruit and anything else sounds pretty good to me. Most importantly, and I can't stress this enough.. always have the professionals come to you.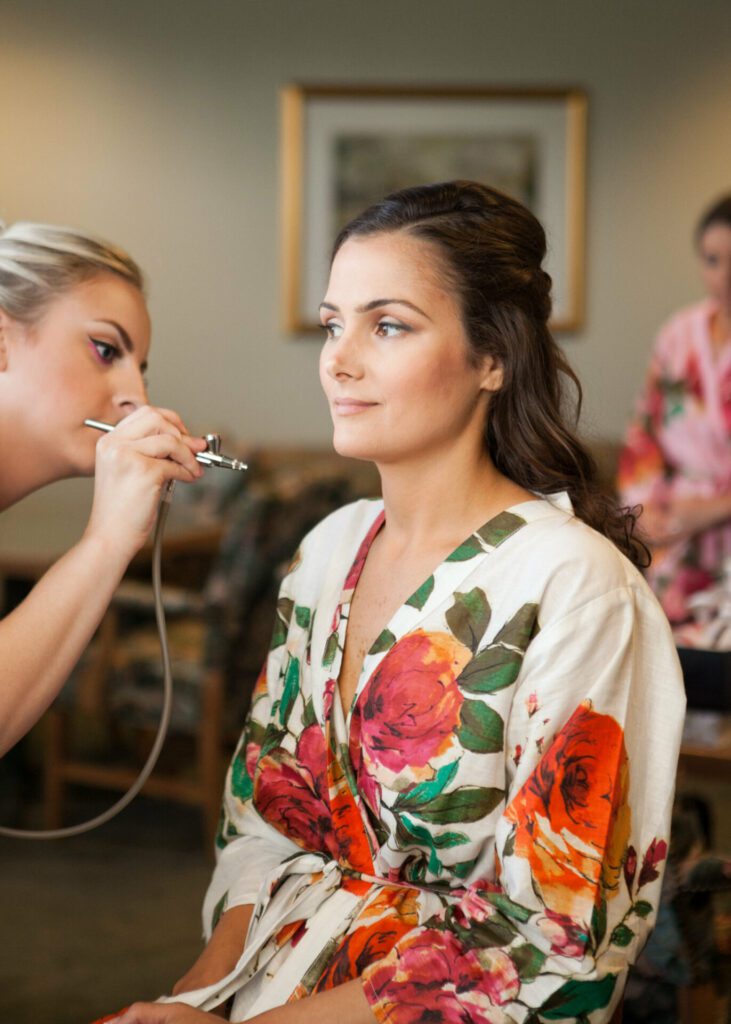 Do Your Homework
Bella Angel consisted of a team of expert hairstylists and makeup artists for weddings and special occasions. Weddings and special events are all we do. We come to your location so you don't have to leave your home or hotel. Bella Angel has worked with dozens of celebrities for events and has won countless awards for bridal beauty and special event work. We know firsthand that hiring the right company is critical. Do your homework and research the company first, then make your decision.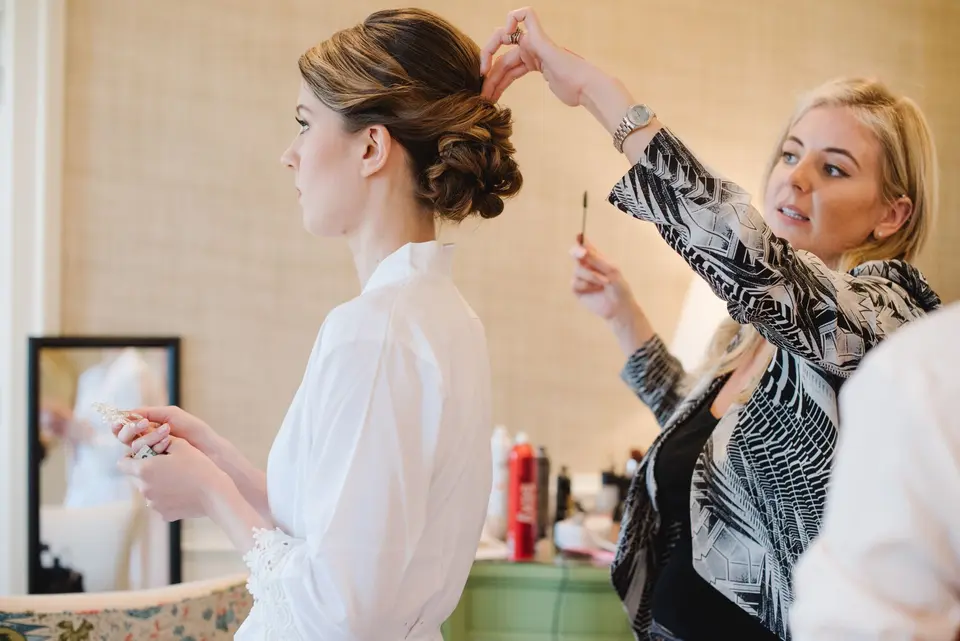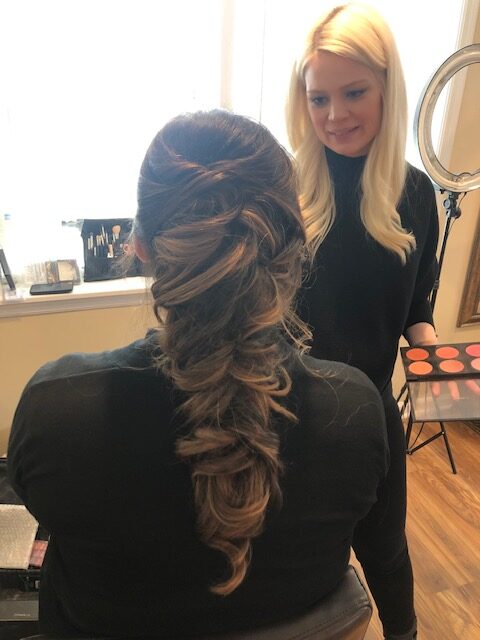 Hiring someone that does hair and makeup as a side gig is risky. You might find that if you have a question and you call them or email them, they don't respond in a timely manner. This is just a gig for them and not a career.
When you hire a company, you get a professional. This is their livelihood and all they do, it means everything to them. Professionals will use the best professional makeup products on you. Professionals will know tricks and have knowledge on what products will work best on your skin and hair. Their products will have major staying power and last for hours on end. Professionals will respond in a timely manner, and help answer your questions and concerns. Finally, a professional will make sure you are happy with the results.
Feeling Secure
Hiring a company will allow you to feel confident and secure. Knowing you are in the best hands for your wedding day. If (god forbid) something should happen and your artist is unable to make it on your wedding day, the company will have back up. Unfortunately, we have had many brides call us a few weeks before their wedding in tears because their hairstylist or makeup artist cancelled on them for whatever reason. Sometimes we can accommodate them but sometimes we are booked and can not. The lesson is to hire the right company the first time. Lastly, do your homework and research the company. Check out their reviews, make sure they are real reviews and always hire a company.