Guest Blogger: Ralph Deal Photography
Hair and Makeup by Bella Angel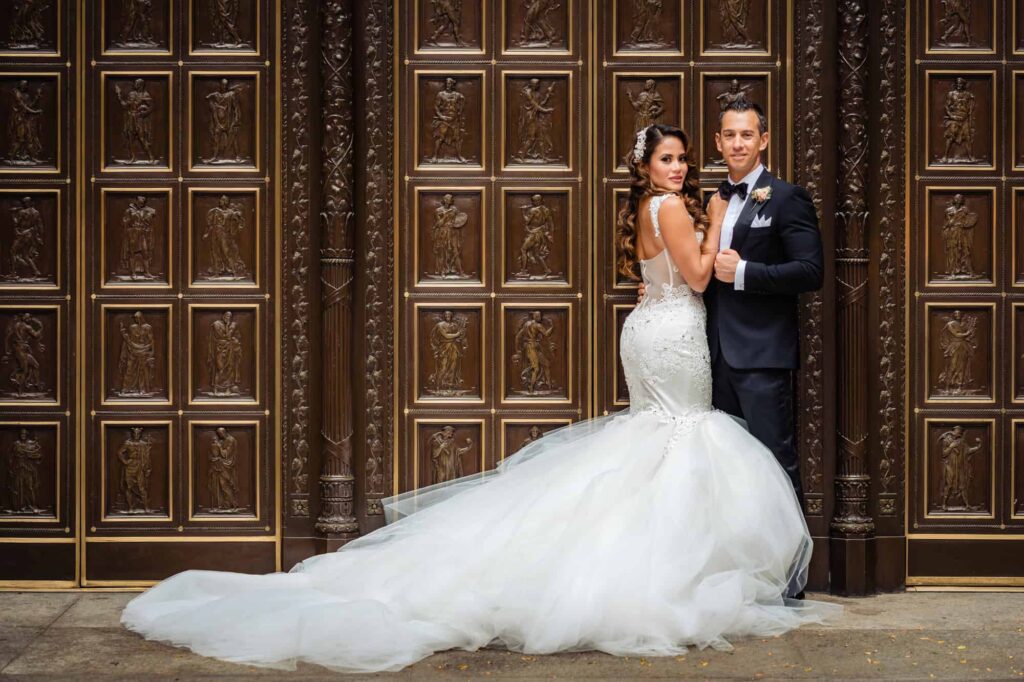 Ralph Deal Photography – Fall Wedding at Union Trust
Presents
Vanessa & Andrew|Fall Wedding at Union Trust
It's no surprise that a women from South America loves to dance, especially Salsa. But a guy from Russia?
"We met back in 2015 the day before Thanksgiving at Cuba Libre while I was out with some friends" Vanessa told me before their Fall Wedding at Union Trust. "We talked for a little and asked me for my phone number. Then we went dancing the weekend after…we danced all night and have been together ever since".
And dancing has remained an important part of their relationship. As you'll see in a few of their reception images below, Vanessa and Andrew ditched the idea of a standard first dance (well not at first anyway) and broke into some amazing Salsa to everyone's surprise and delight! And I have to say that I was seriously impressed with Andrew's skills, he danced beautifully with Vanessa.
The entire day was a beautiful mix of two cultures and was just as enjoyable for us as it was for our wonderful bride and groom.
Here are some favorites from their Fall Wedding at Union Trust beautifully captured by Ralph Deal Photography.
Getting Ready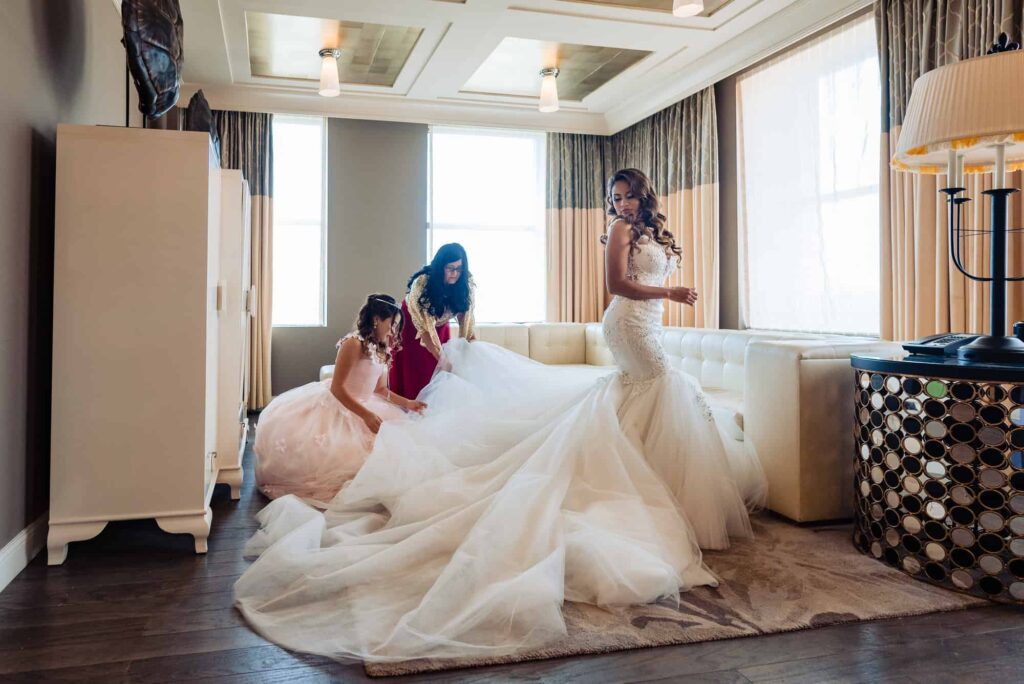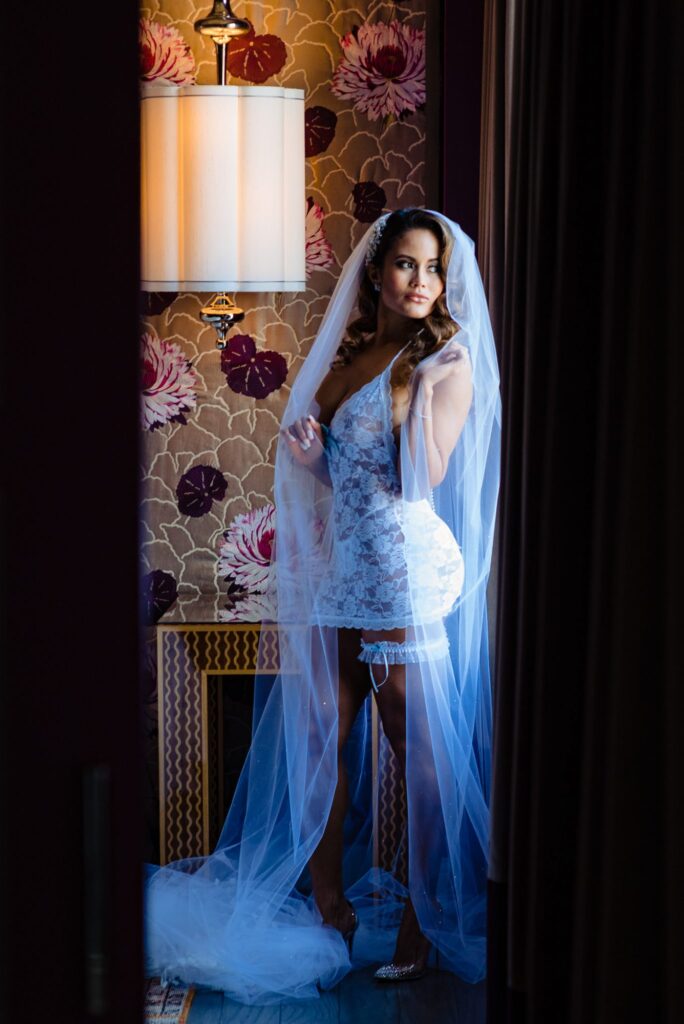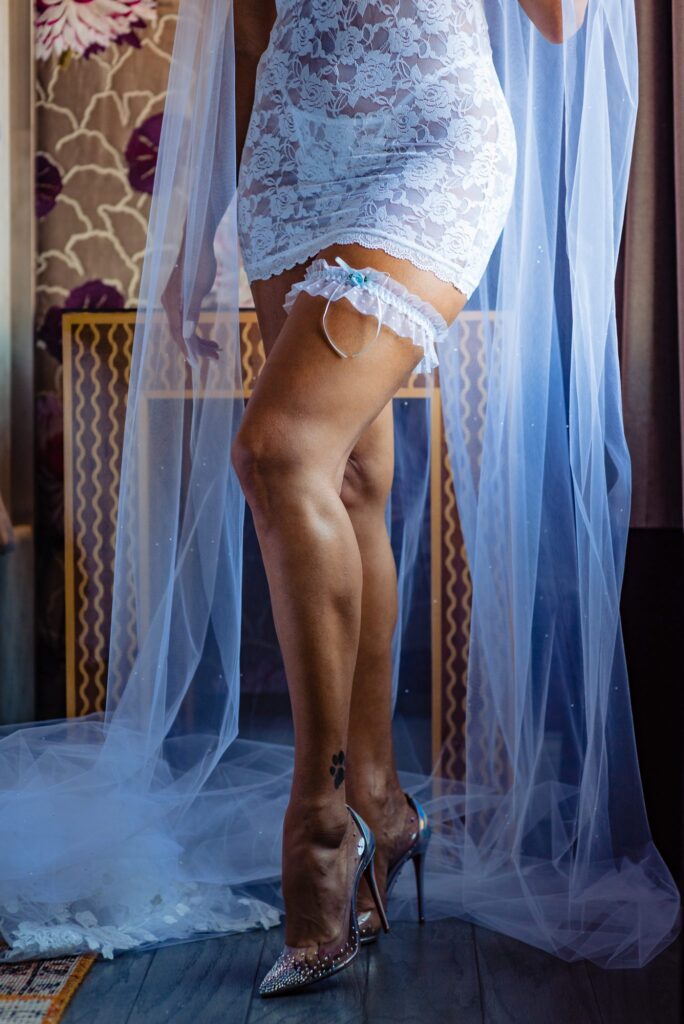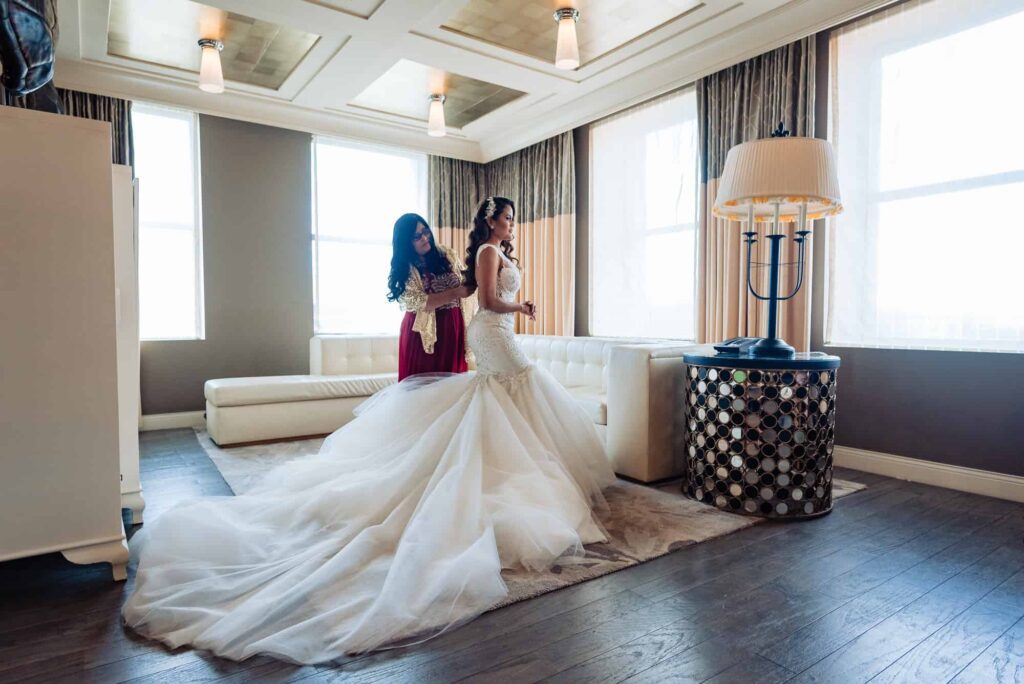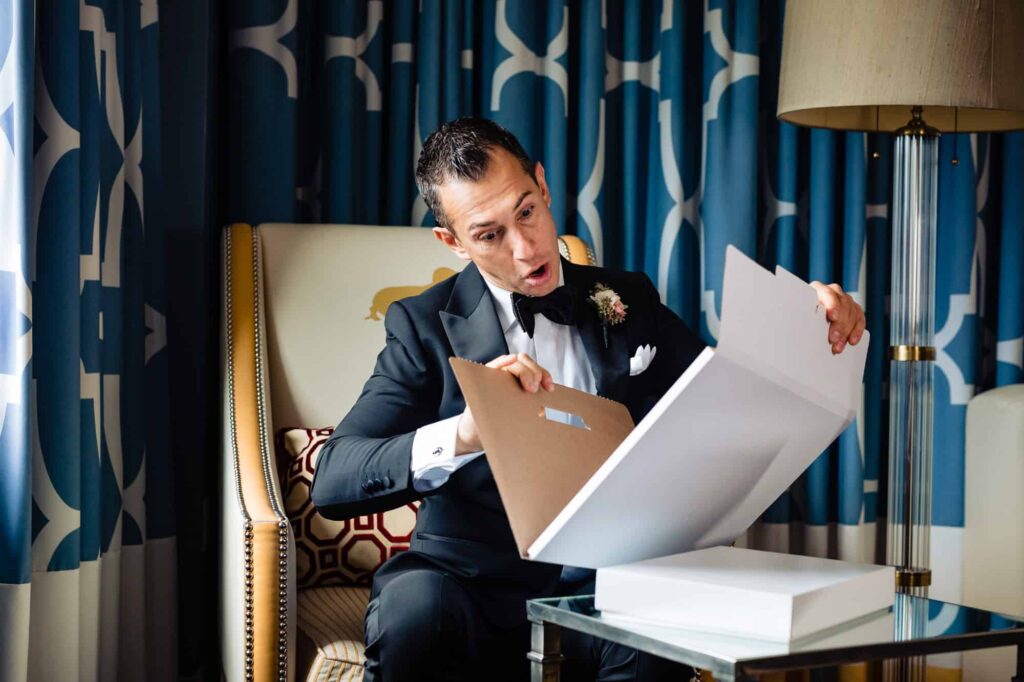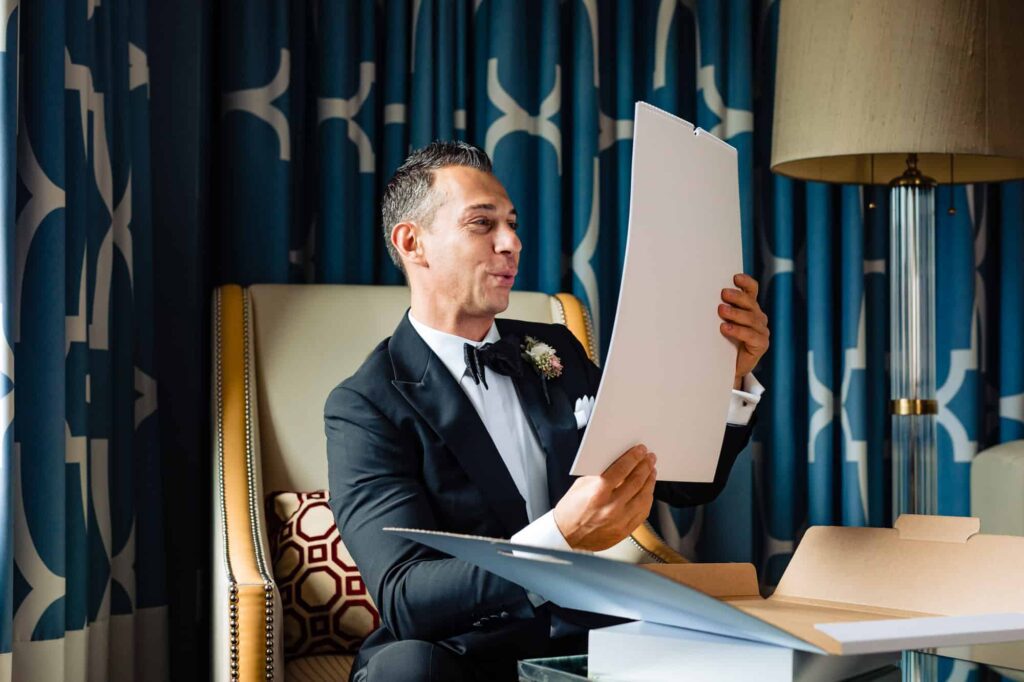 Hotel Monaco in Old City Philadelphia was our home base for the getting ready portion of our day. Before Vanessa stepped into her Pnina Tornai dress, we captured some beautiful boudoir images of her. Ironically, not too far away in his suite, Andrew was opening his gift from Vanessa: a book of gorgeous, sexy images from a boudoir session I shot with her a couple of months before the wedding. As you can see by Andrew's reaction in the images above, he loved his gift:
A Message from The Bride
"I decided to hire Ralph for one of the most important days of my life because I saw the most beautiful pictures in Philadelphia Magazine he took of a couple. I knew from there that he had to be our wedding photographer. And when my husband and I met him, we were 100% sure that he was going to be our wedding photographer. We left with the sense that he was going to be able to capture our day as we always pictured.
There are so many qualities that Ralph has that many other photographers that I came across lack. One of them is the excitement he has to get to know a couple, explain the process and make great suggestions for the big day!! I can't say enough positives things about Ralph and his team. They are so professional and really know what they are doing. He captured the most beautiful moments of our wedding day and we have now the most amazing pictures.
The day of our wedding

we wanted to go around Philadelphia and take some pictures with our wedding party since that's where we my husband and I first met and its meaningful to us. Ralph suggested a couple of nice spots around the city and now, we have so many gorgeous city images just like we visioned. He helped us to create that city wedding vibe just like we dreamed of. It was so much fun going around the city and taking those pictures. Ralph and his team are so delightful, they were like part of the family.
I also did a boudoir photo session with him and what a great experience. He and his team are so professional, they made me feel so comfortable, beautiful and sexy. More important my husband loved the pictures! (it was his wedding gift from me 🙂
I'm so glad I found Ralph! He did such phenomenal work with our pictures; we had a difficult time choosing which photos to put in our wedding album because we loved all of them. For my husband and I Ralph is now a friend to us, and we will be forever grateful to him!! He will be doing our maternity, family and another boudoir session soon.
Don't look anywhere else Ralph is your photographer, he's literally the best of the best!! "
Bride and Groom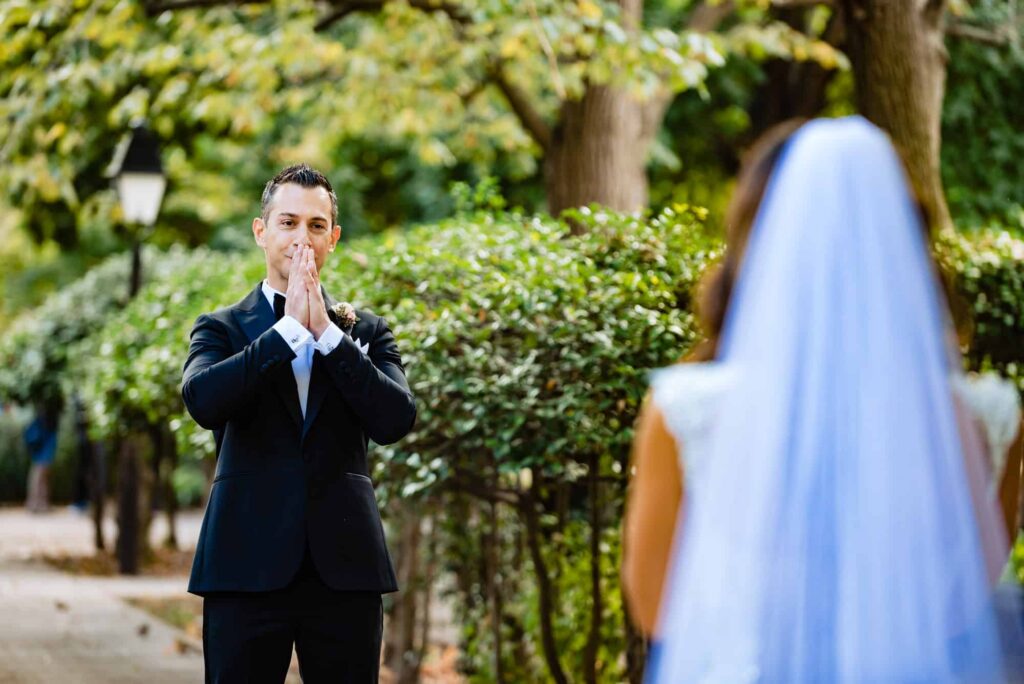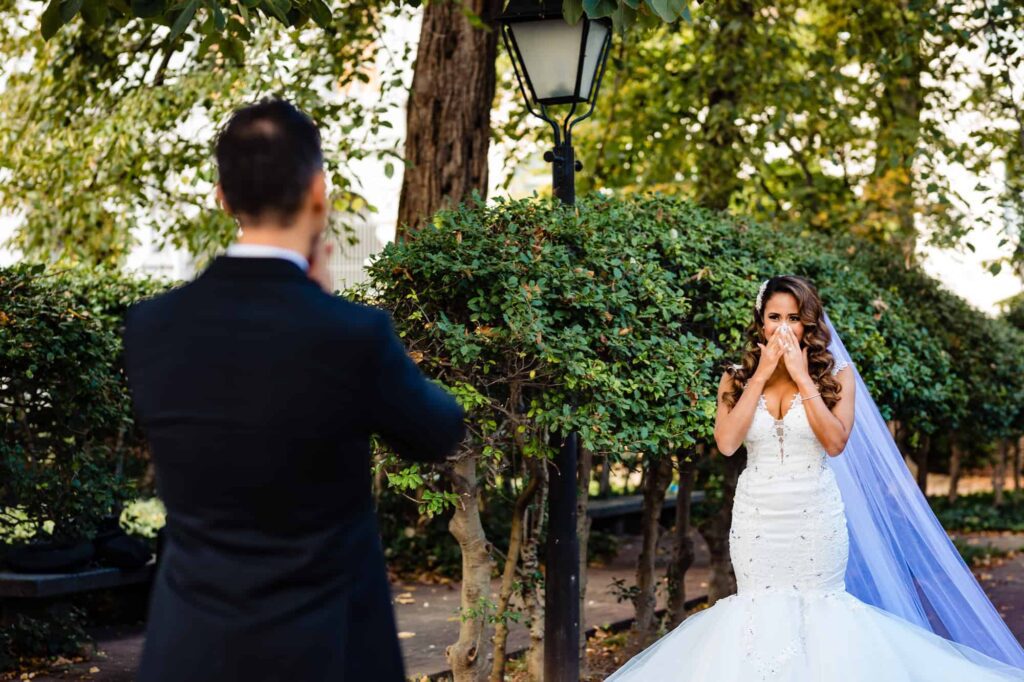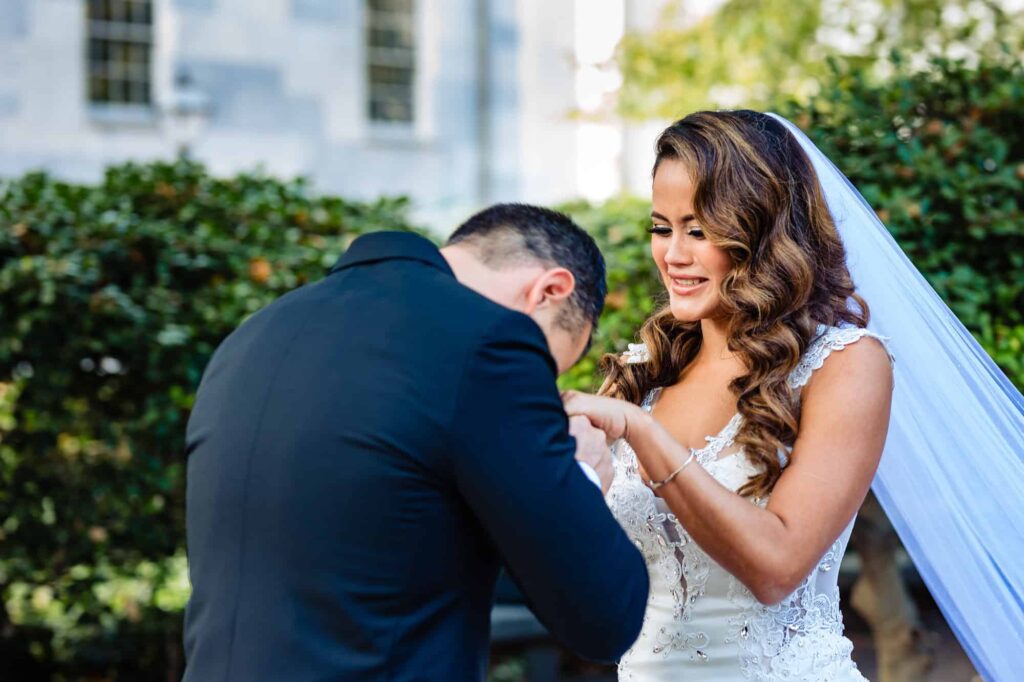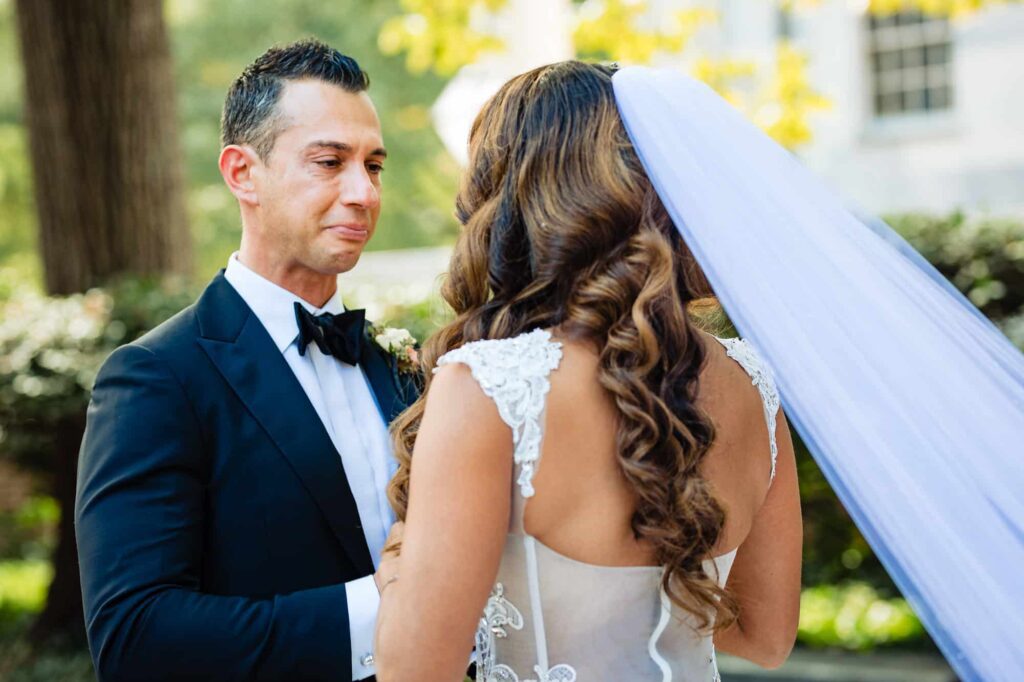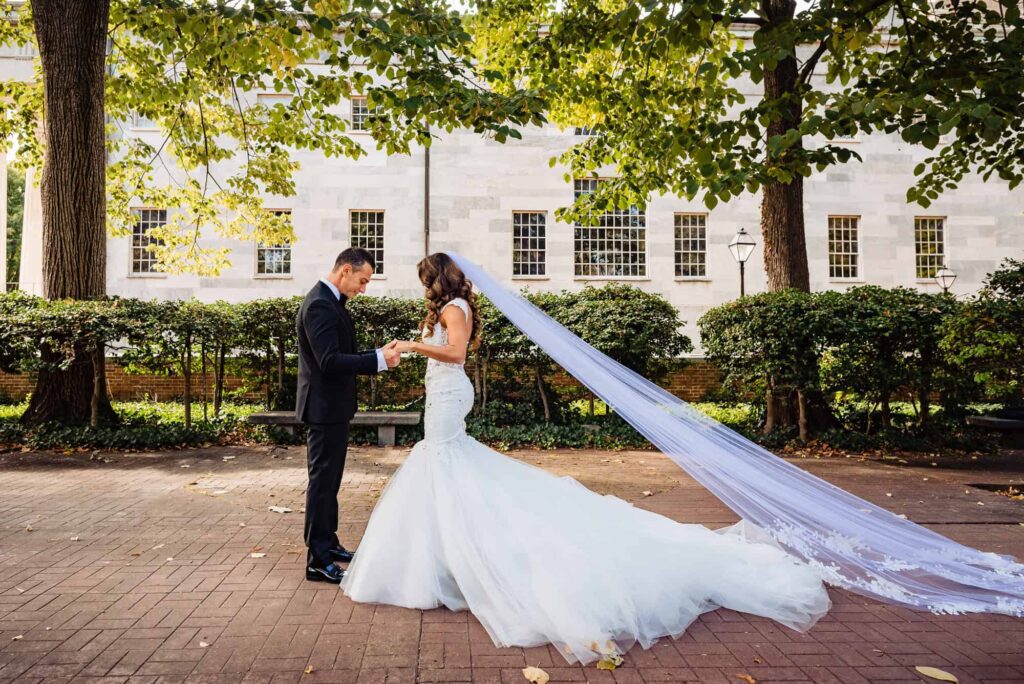 Such beautiful, emotional and moving moments during their first look. It was wonderful to document!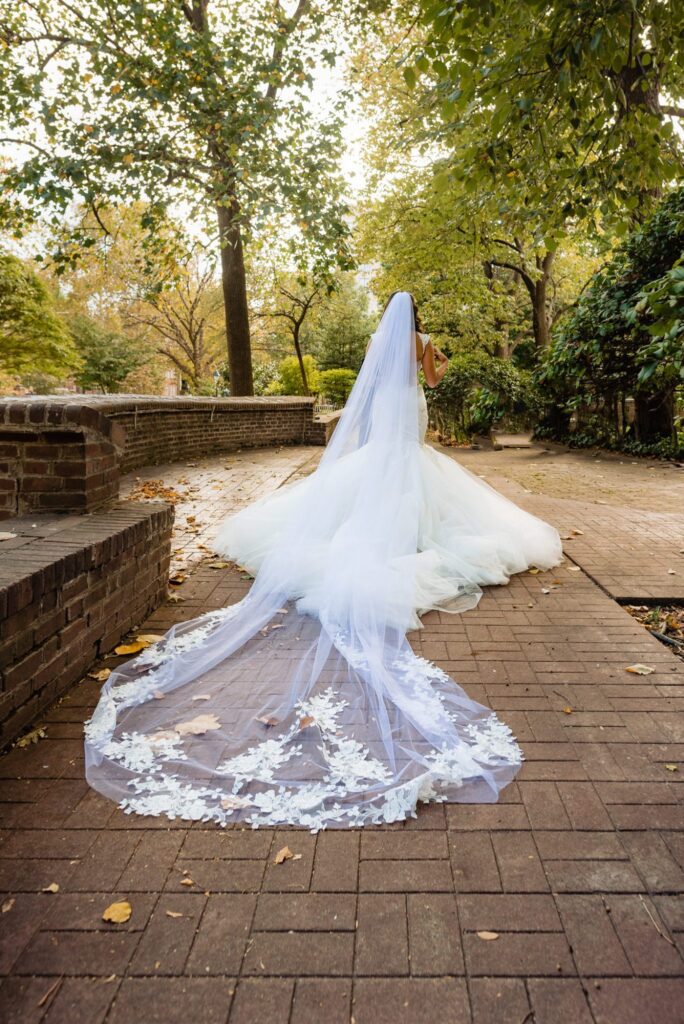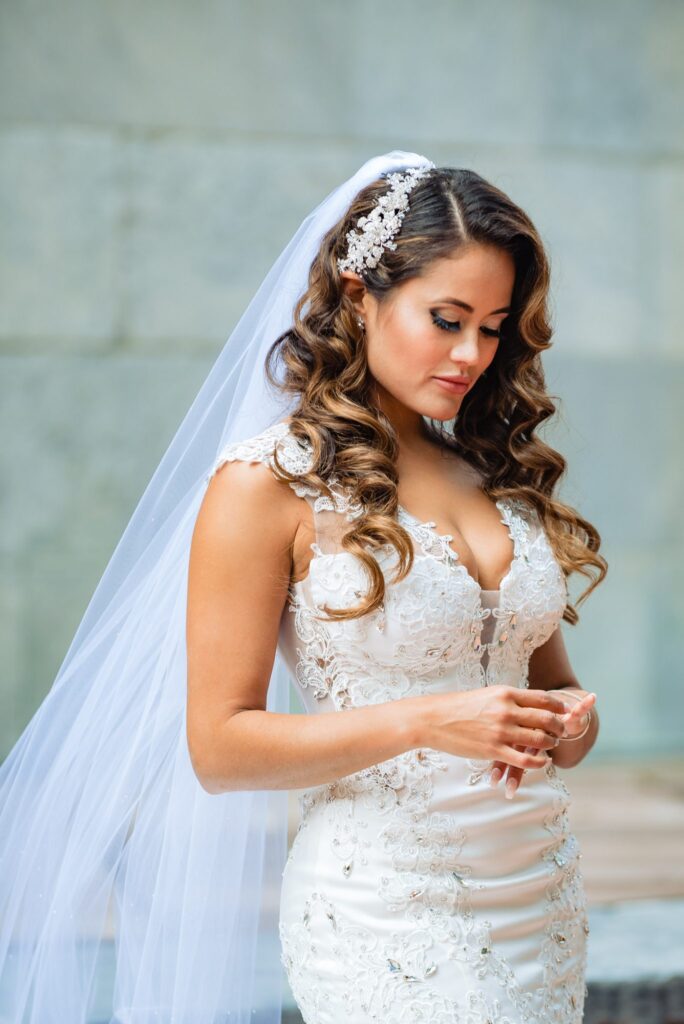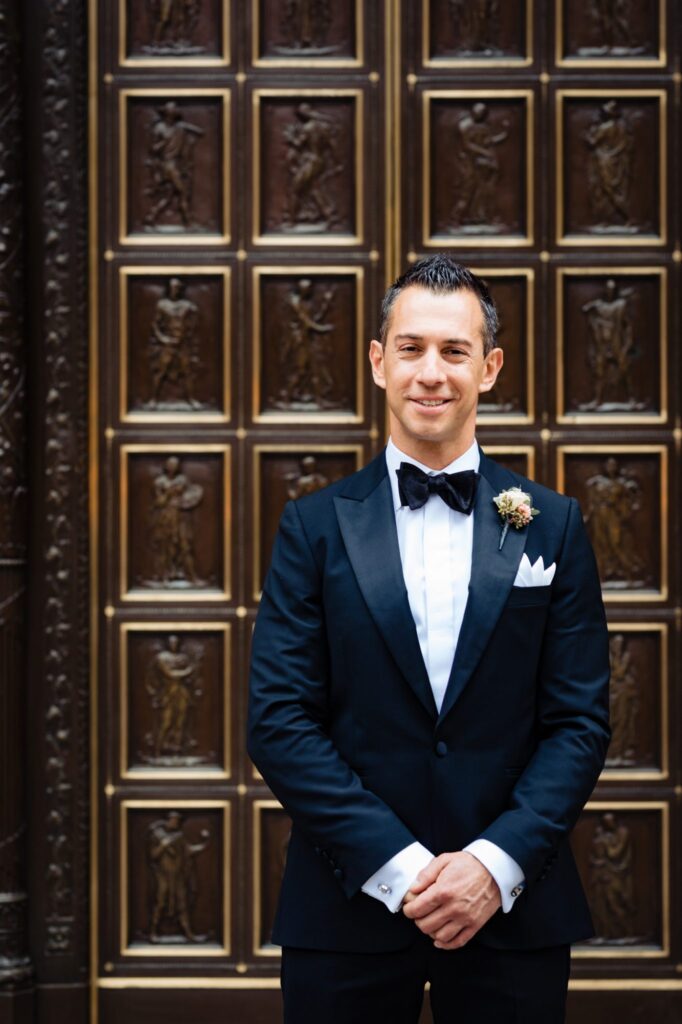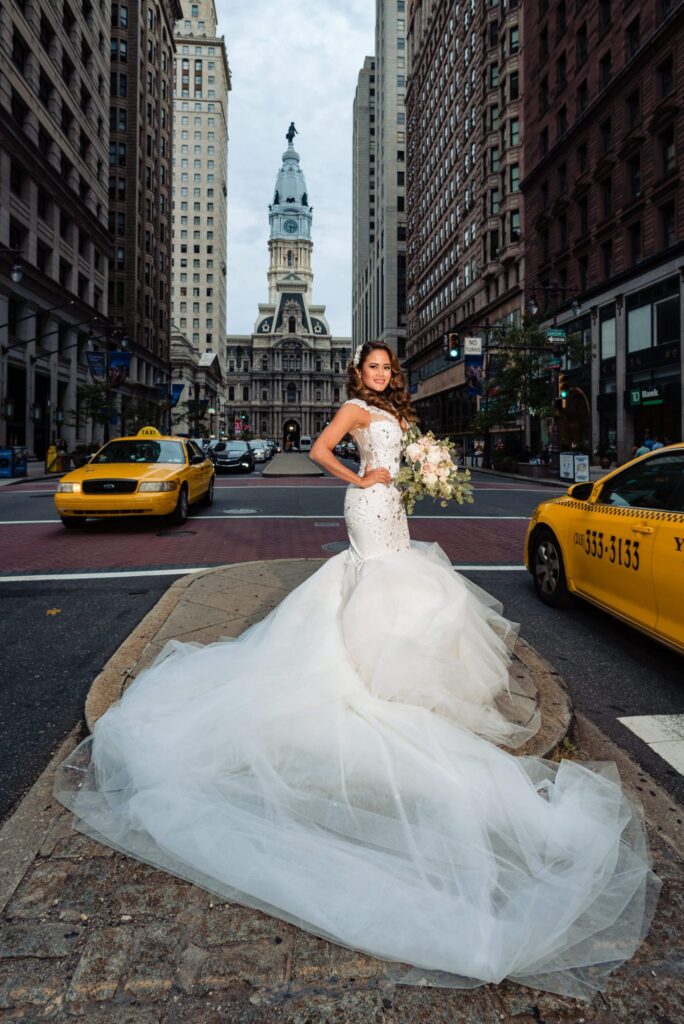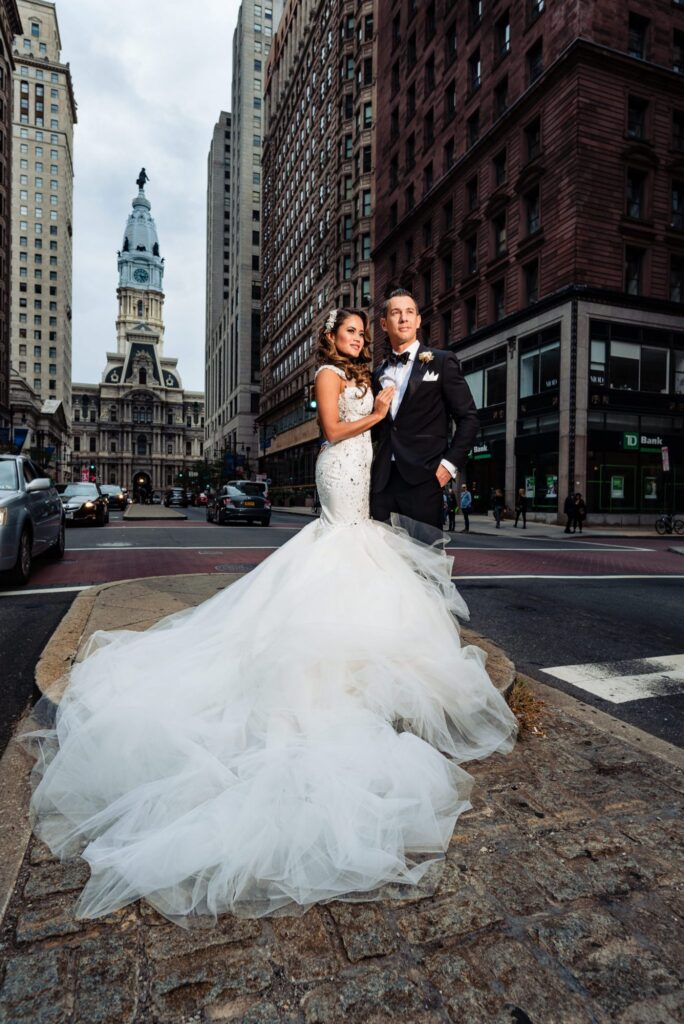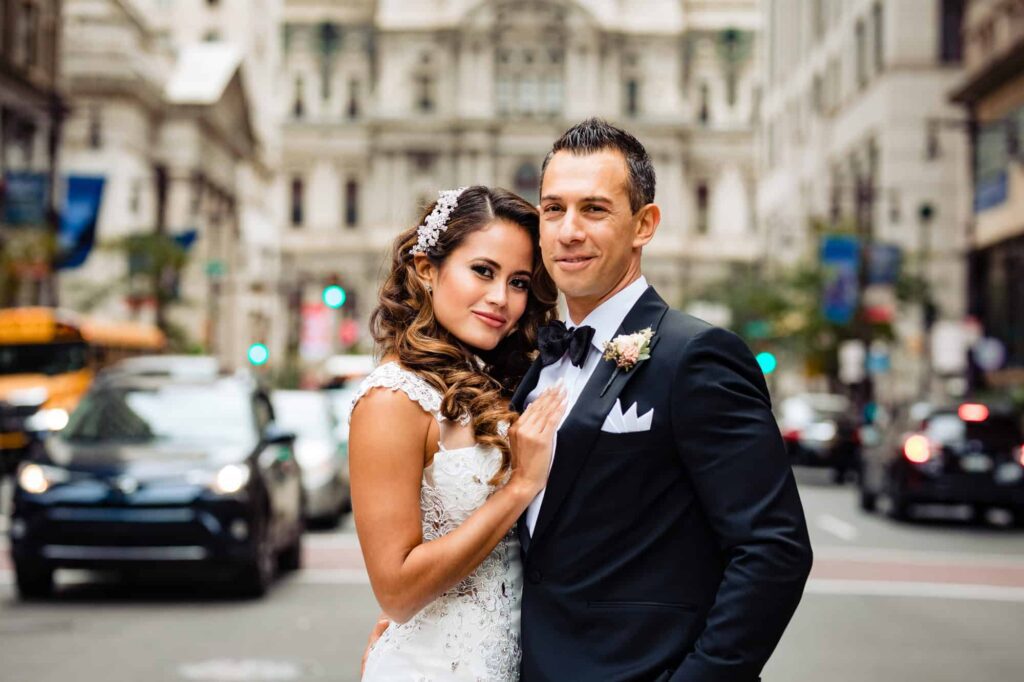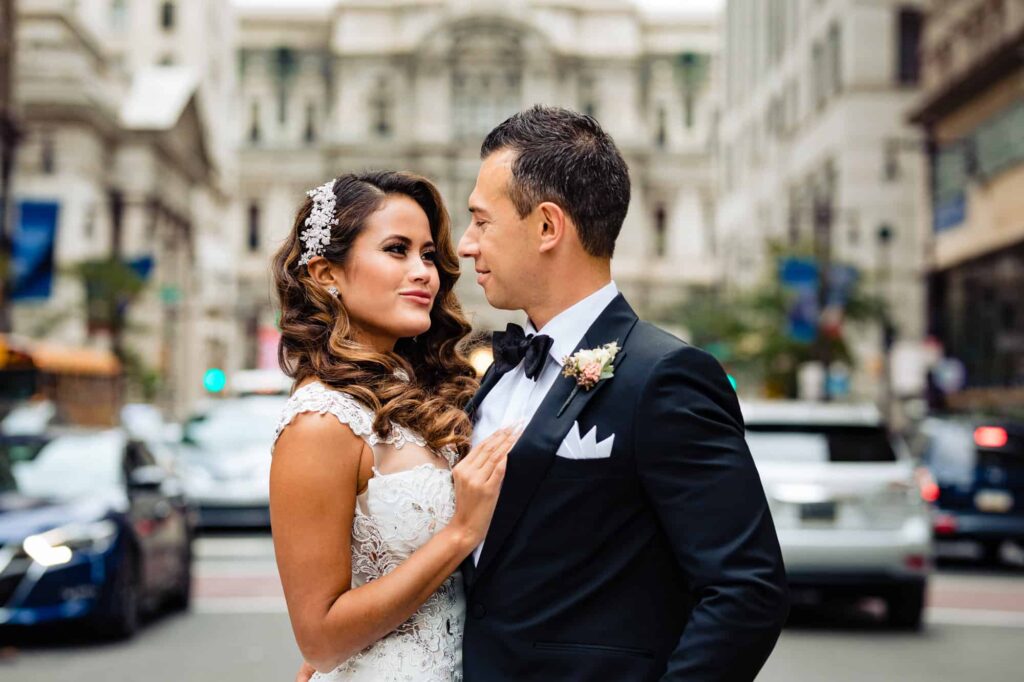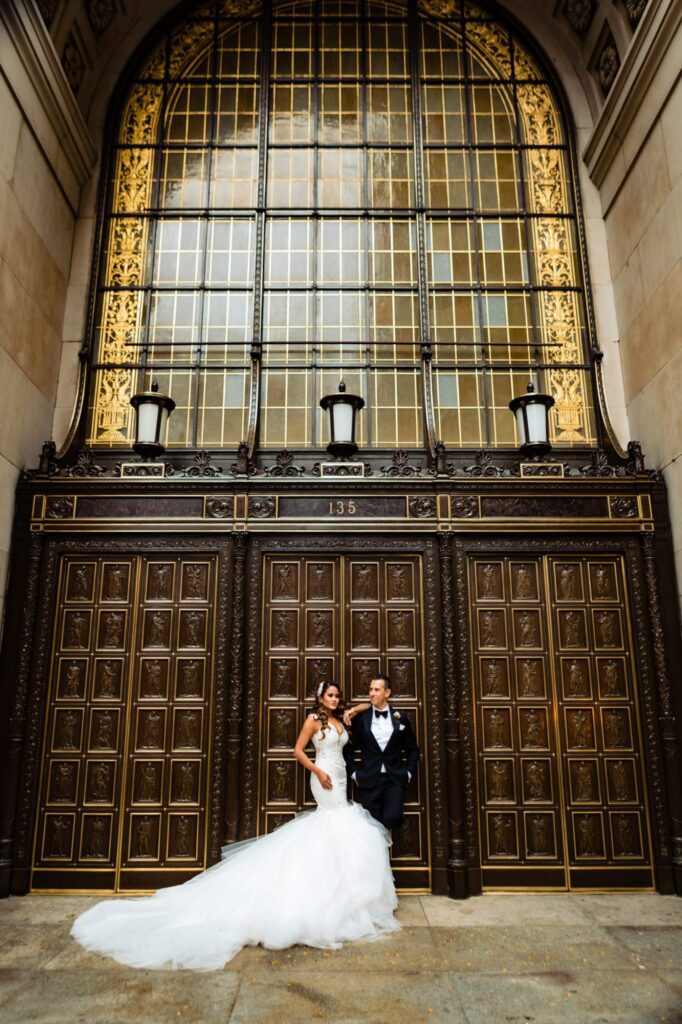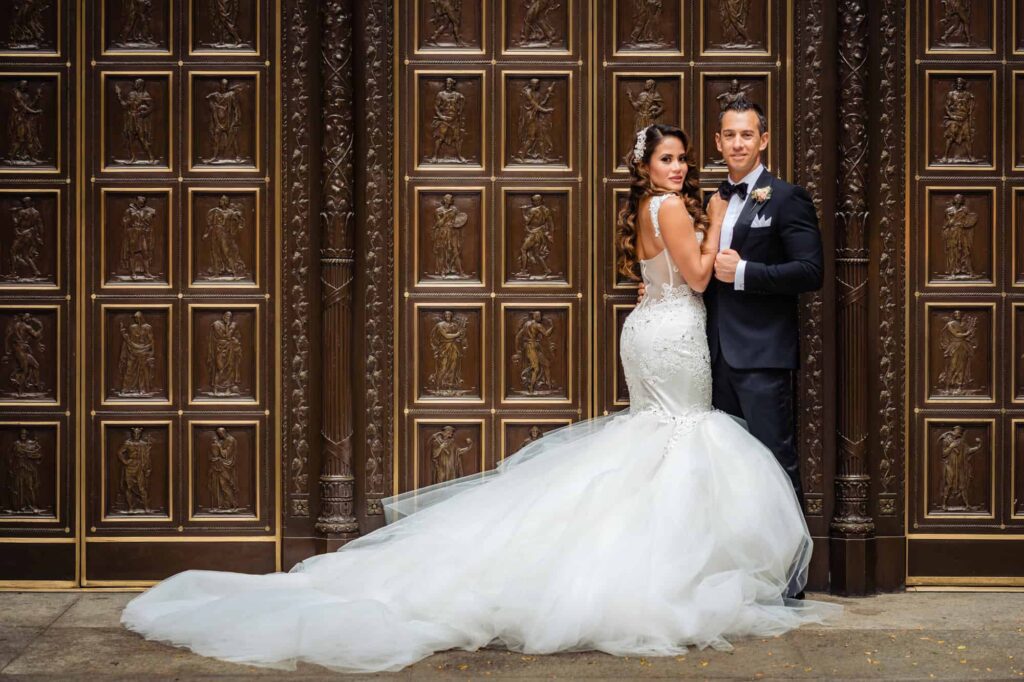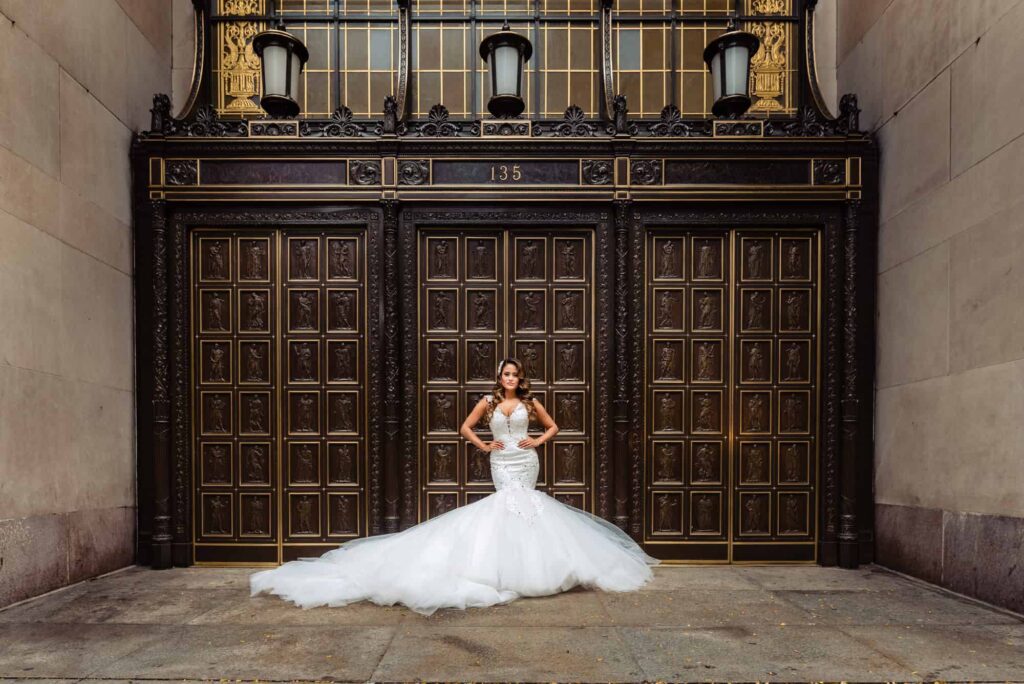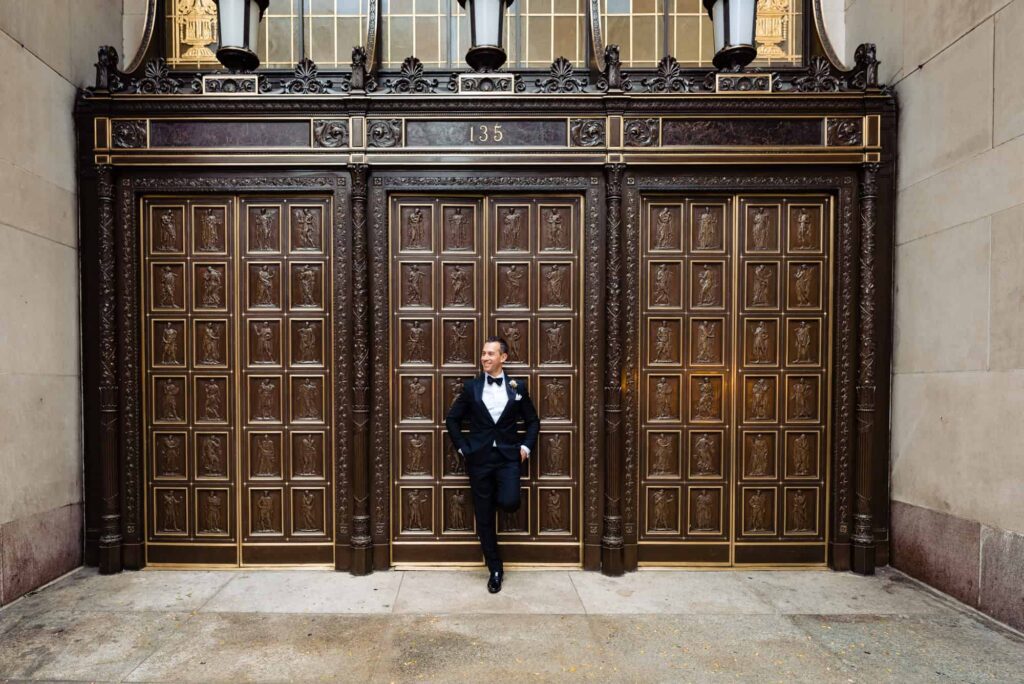 We didn't have a lot of time for our bride and groom session so we altered our itinerary to make up for some time we lost. Having said that, there could never be enough time as I could hang out and photograph these two all day!
From the first moment they saw each other right through the last set of images on Broad Street, they just couldn't take their eyes off each other. It was short and sweet but Vanessa and Andrew made it very easy to capture some beautiful images.
Union Trust Wedding Ceremony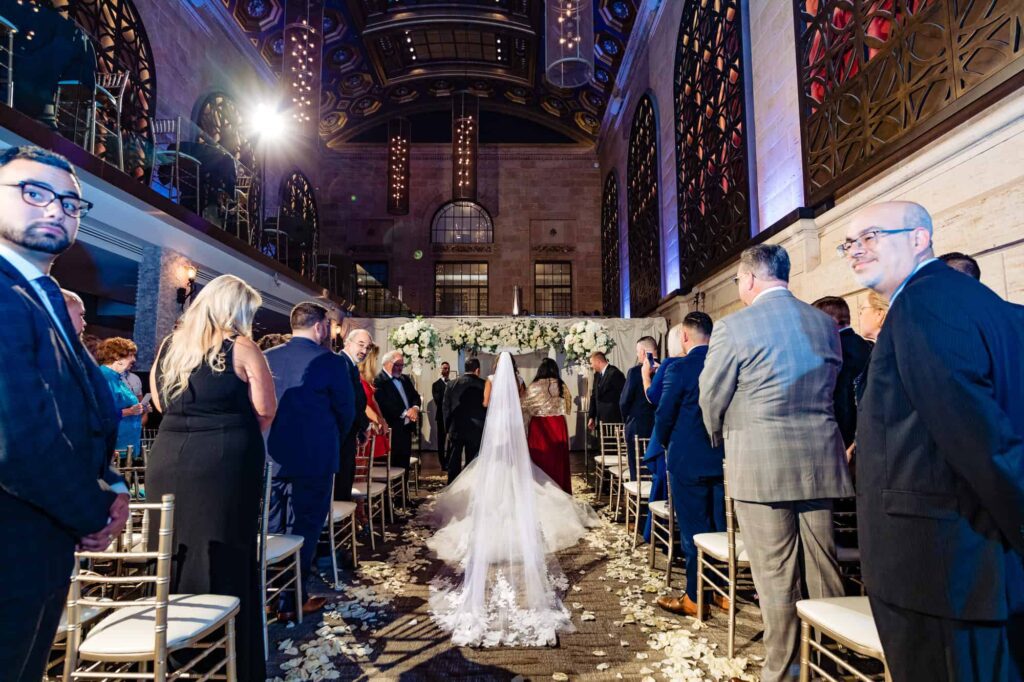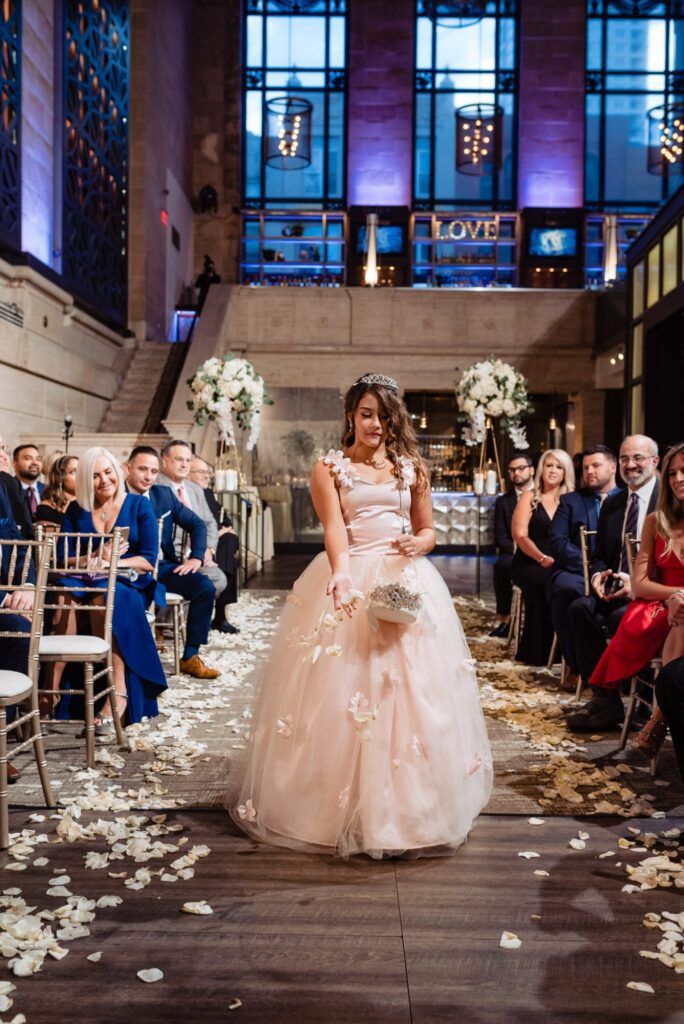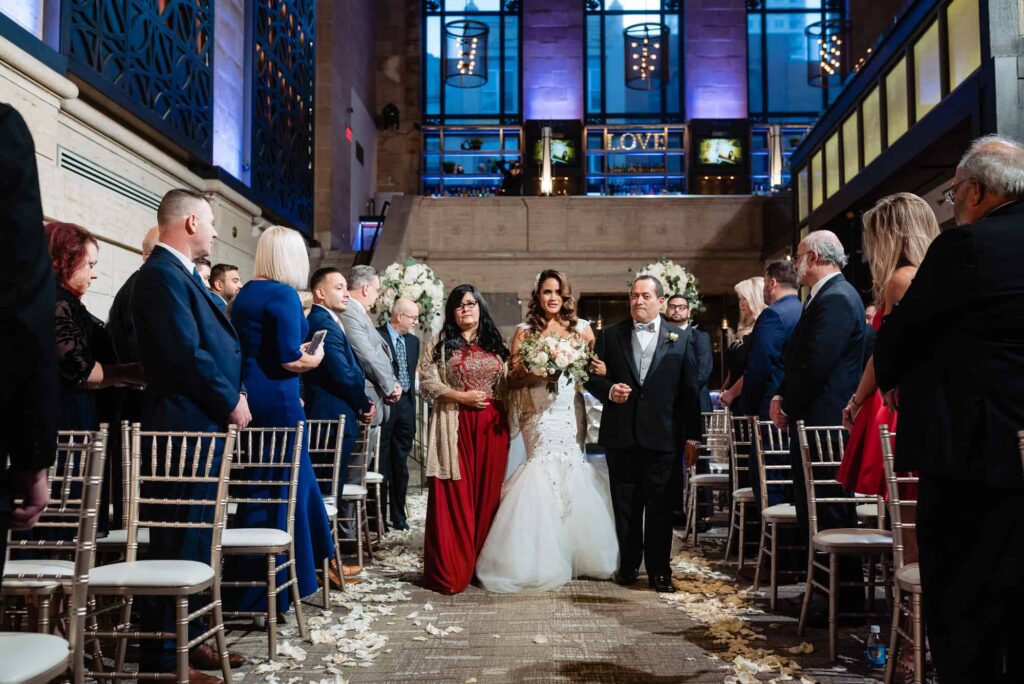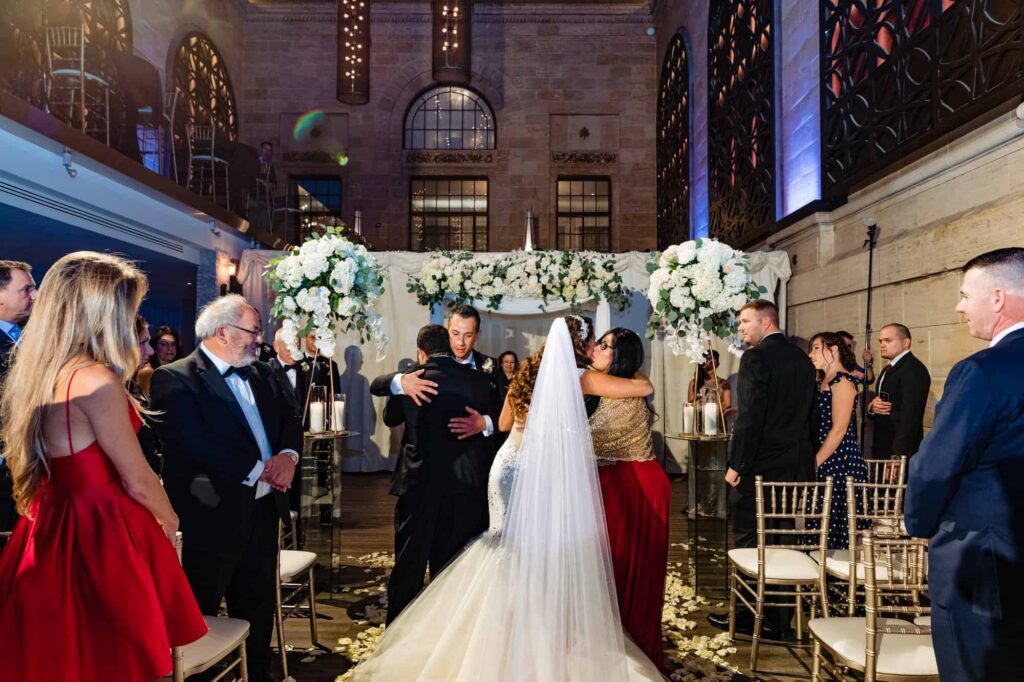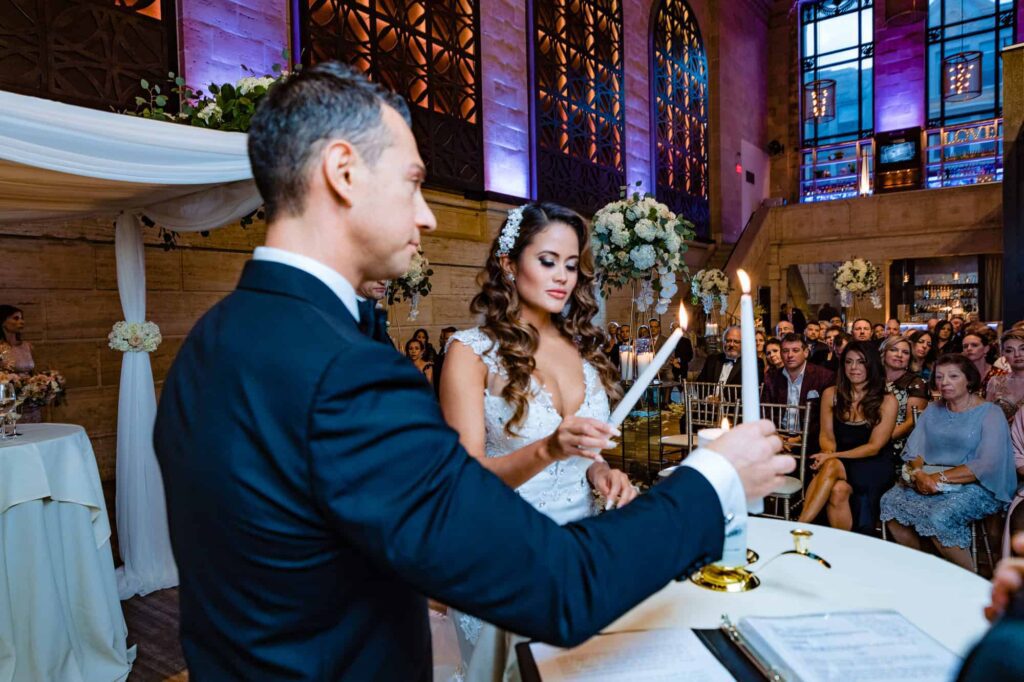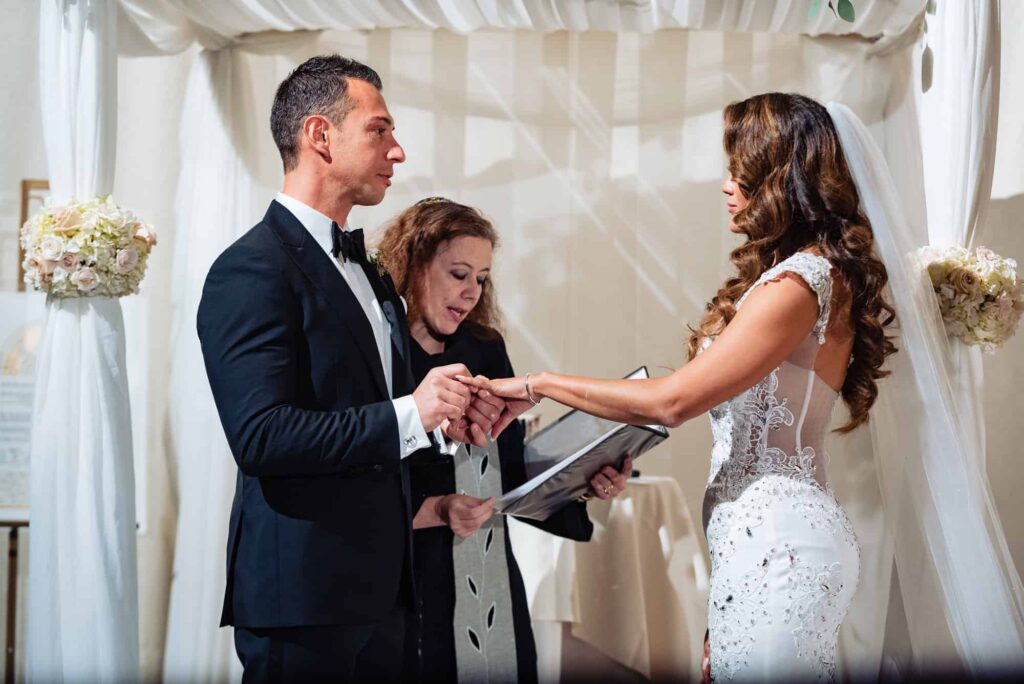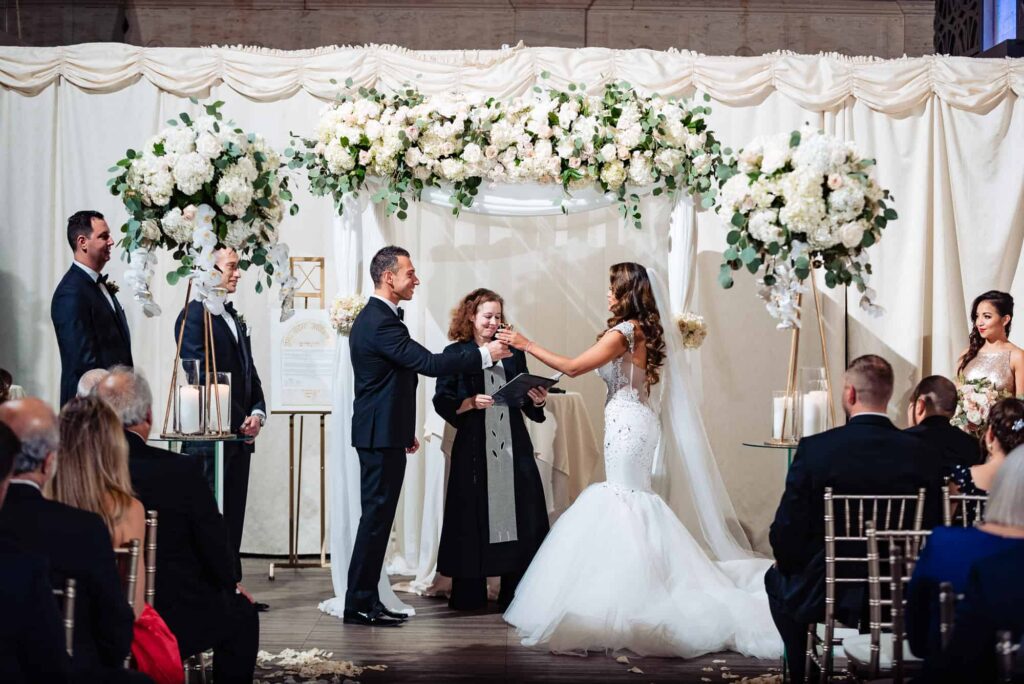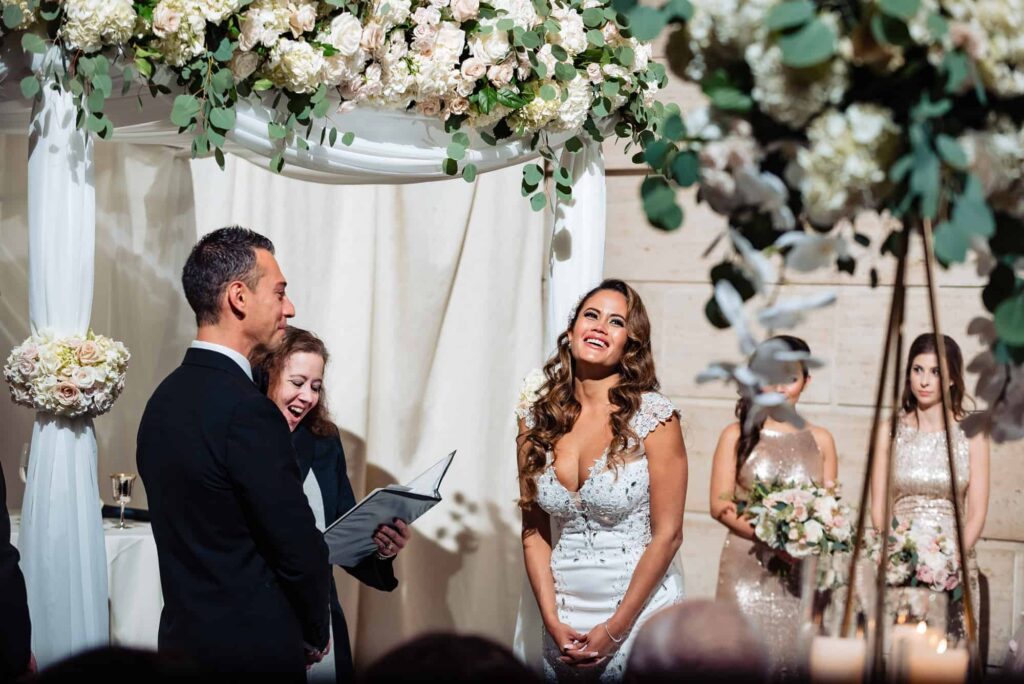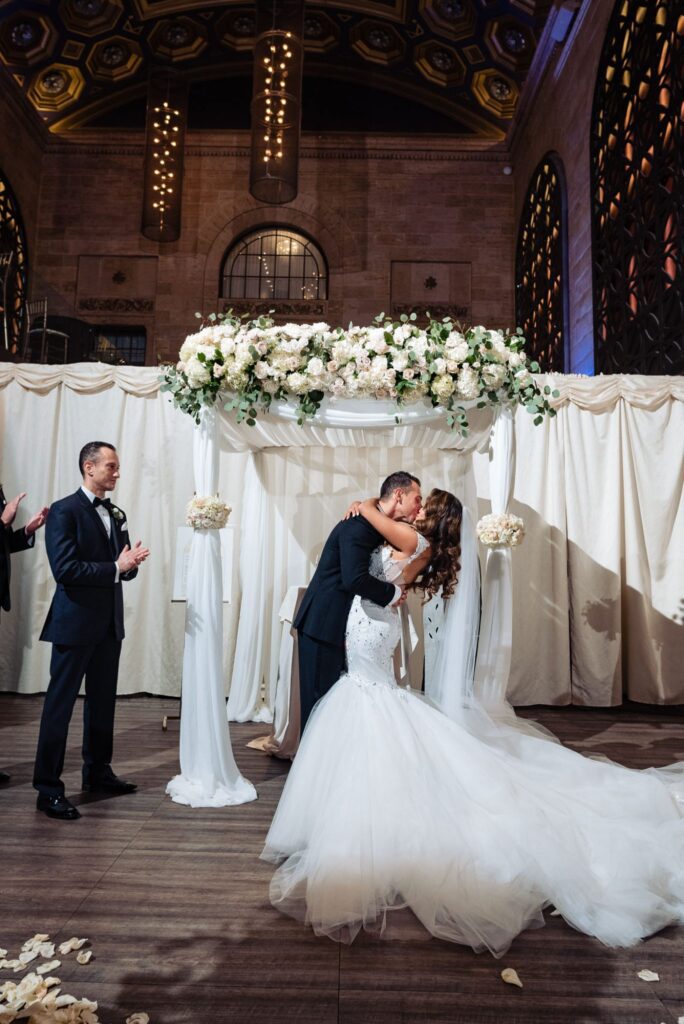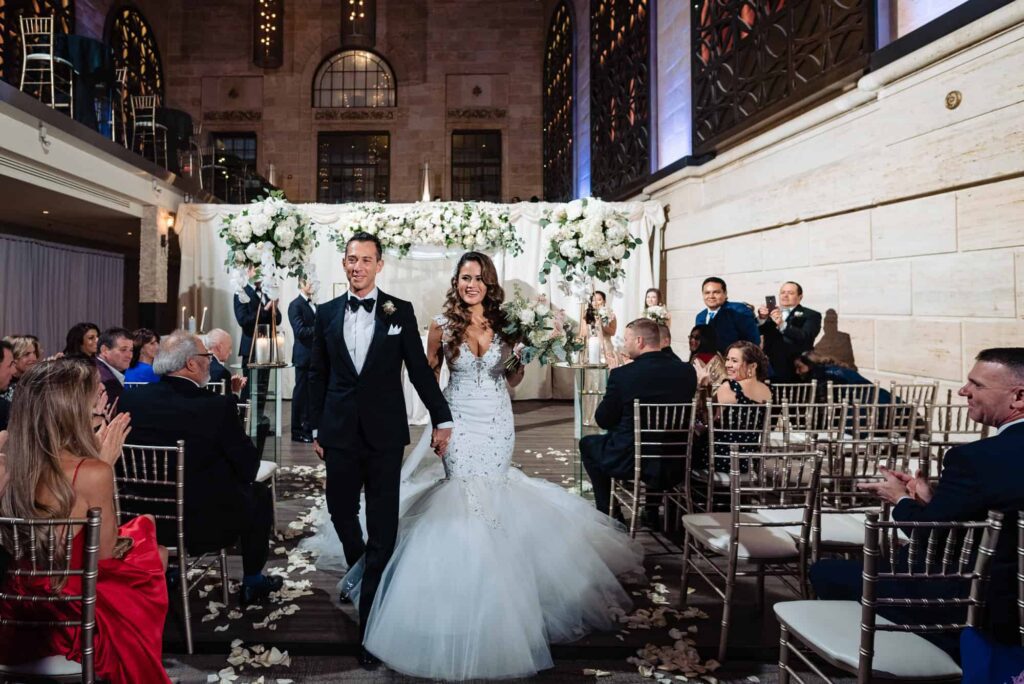 I always love when my couples decide to have their ceremony here. The Art Deco vibe of the space makes for such an unique, epic backdrop. There's nothing like a Union Trust Ceremony!
Wedding at Union Trust Reception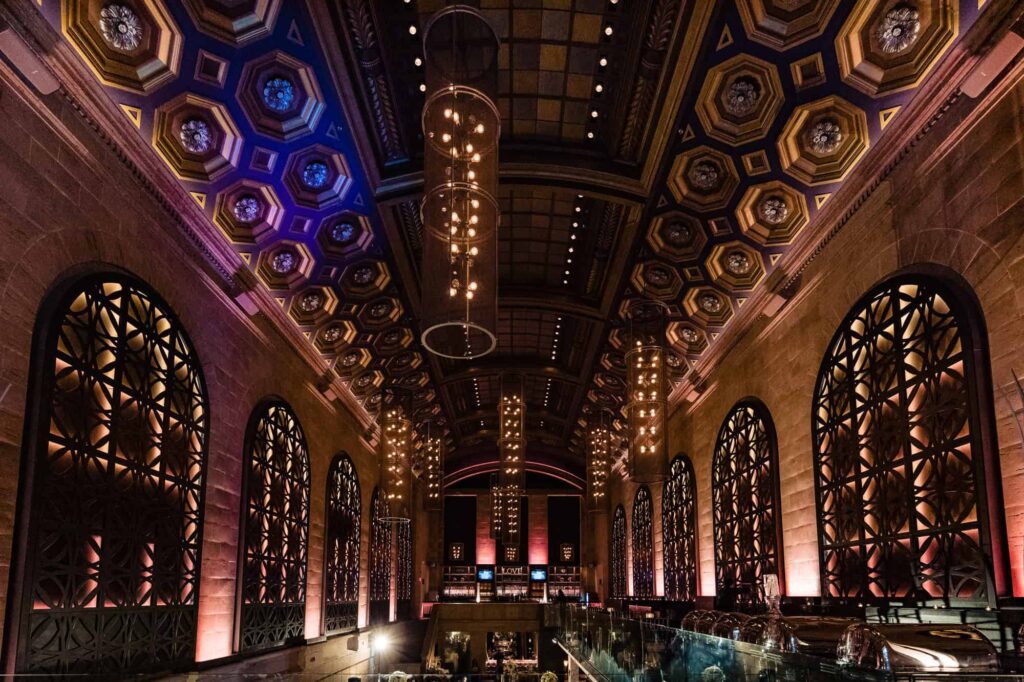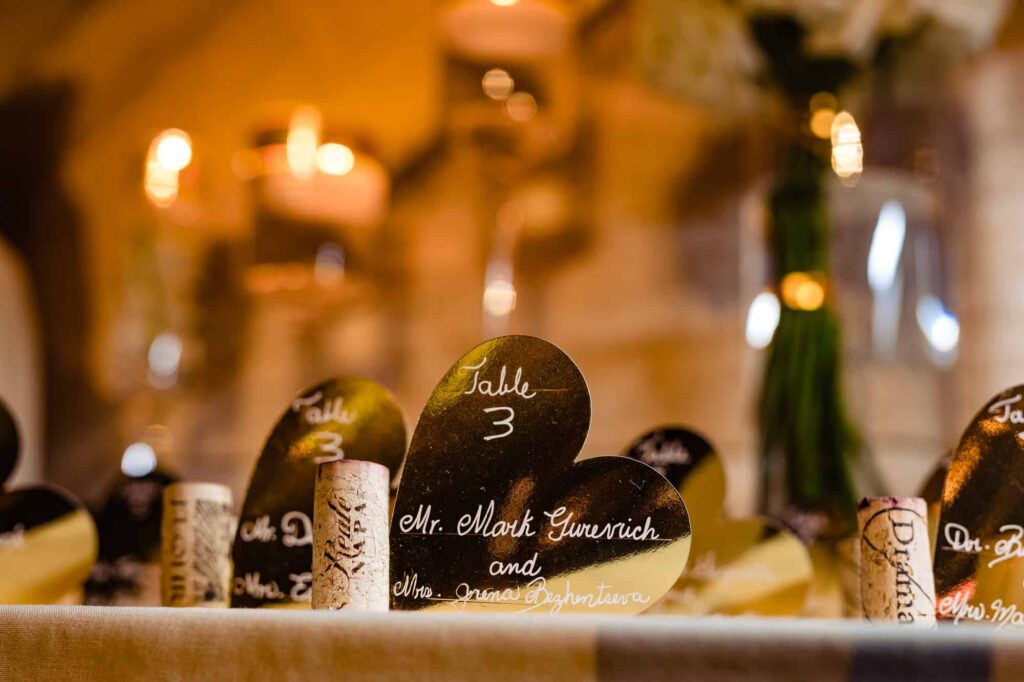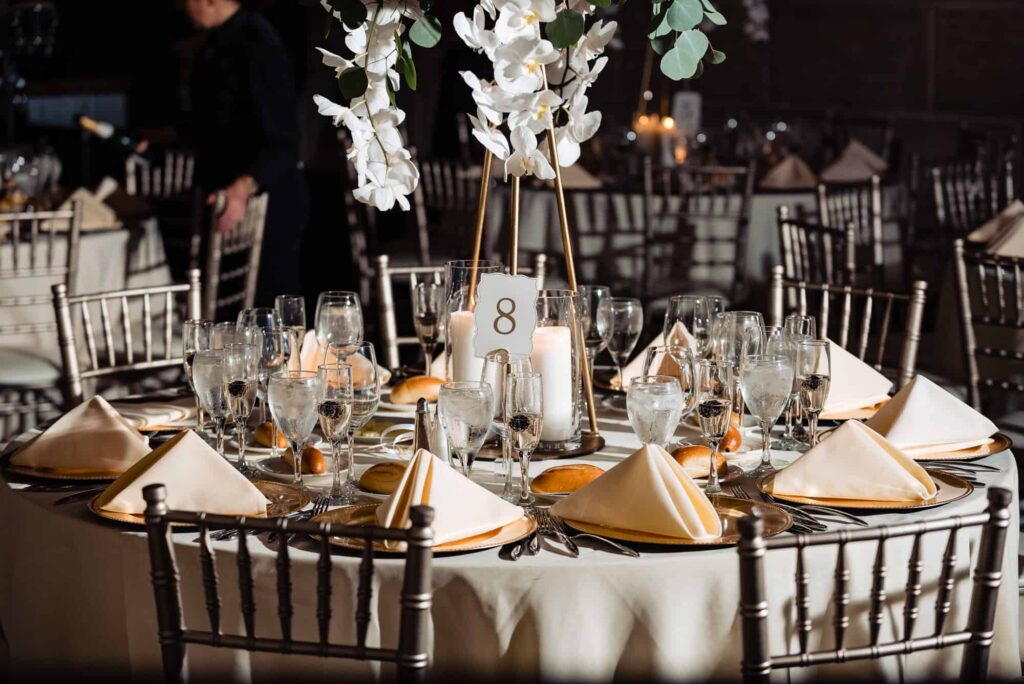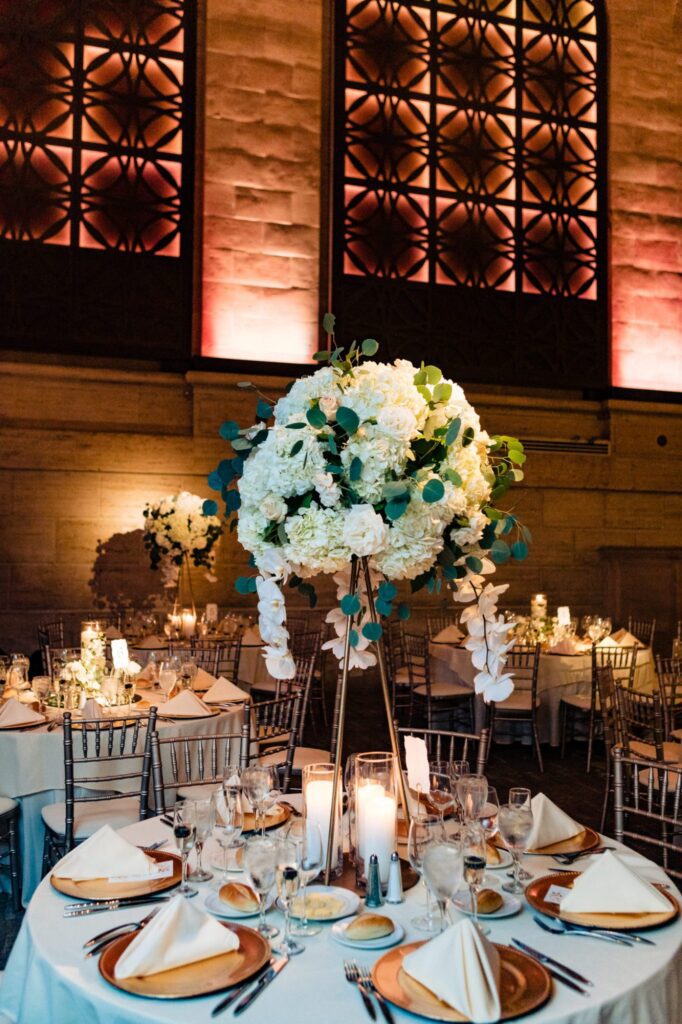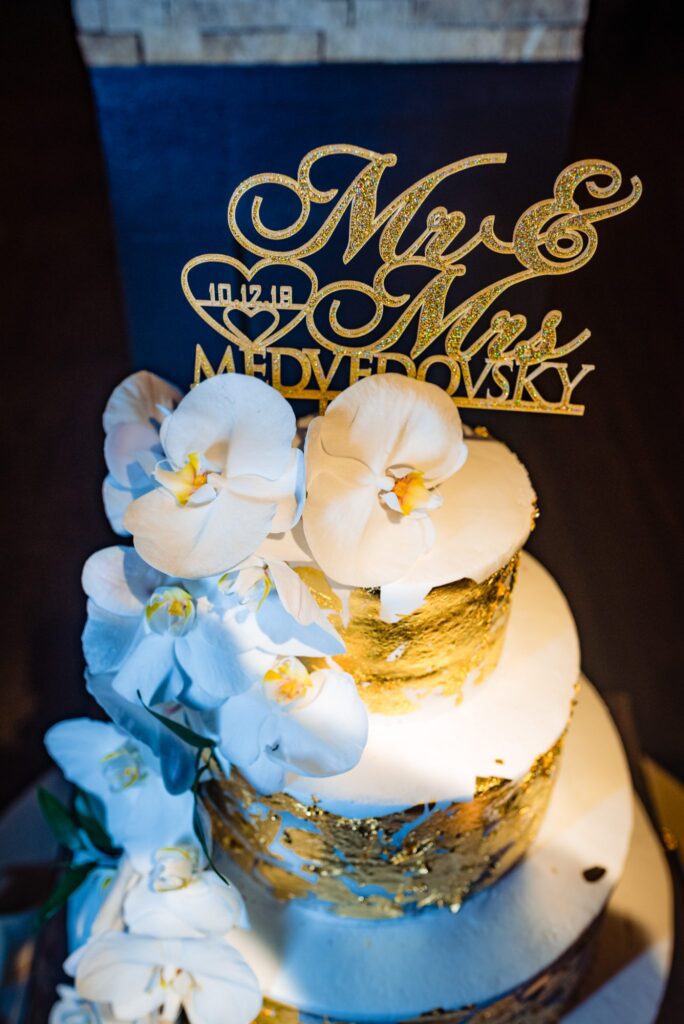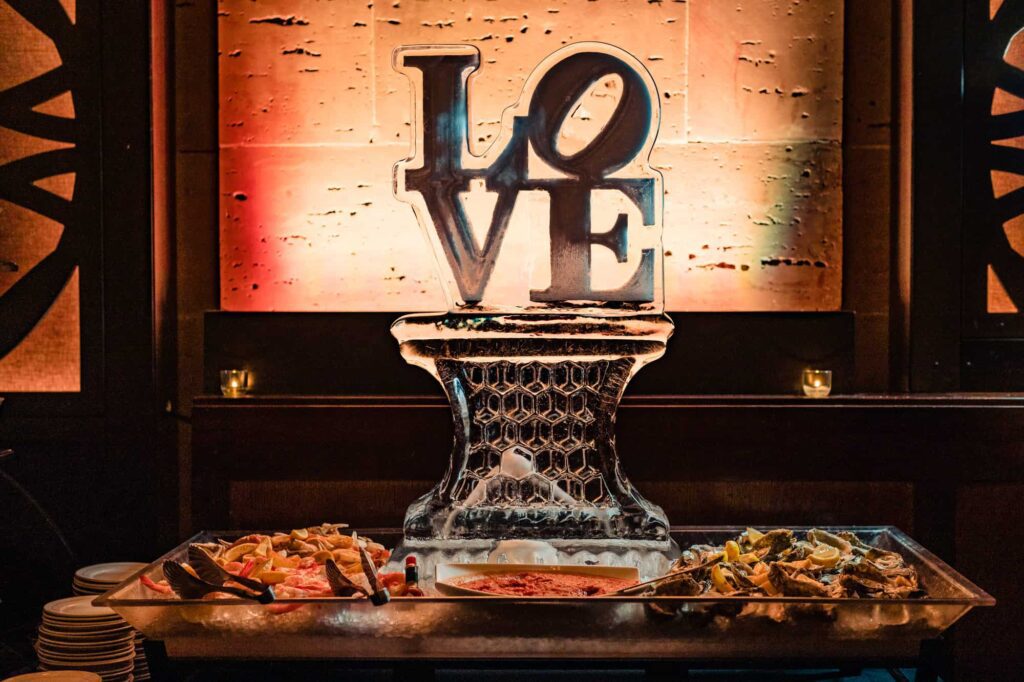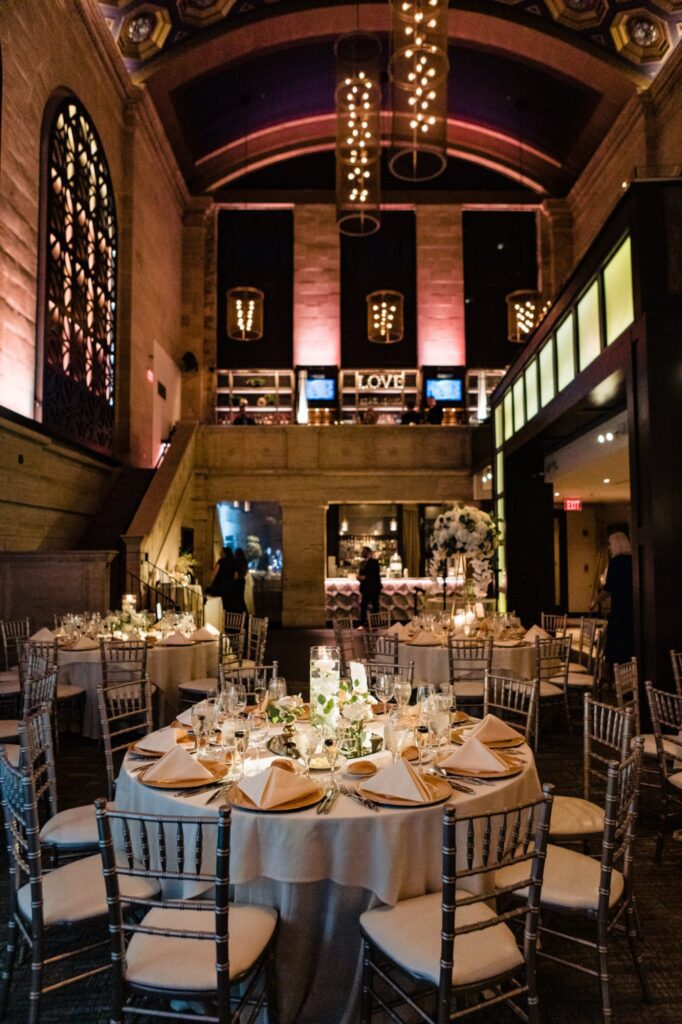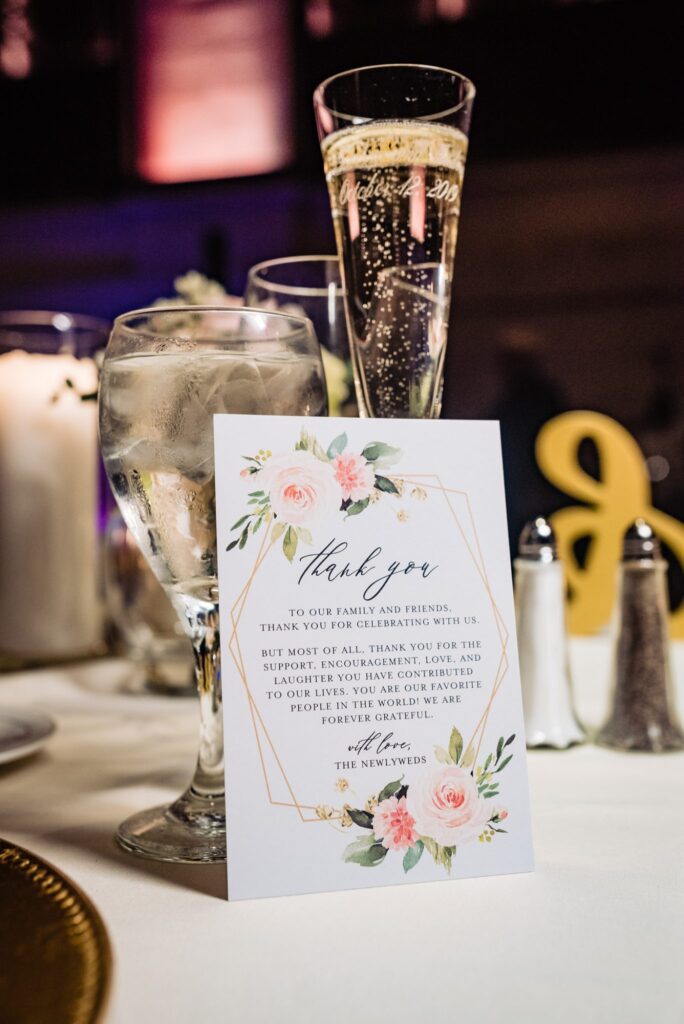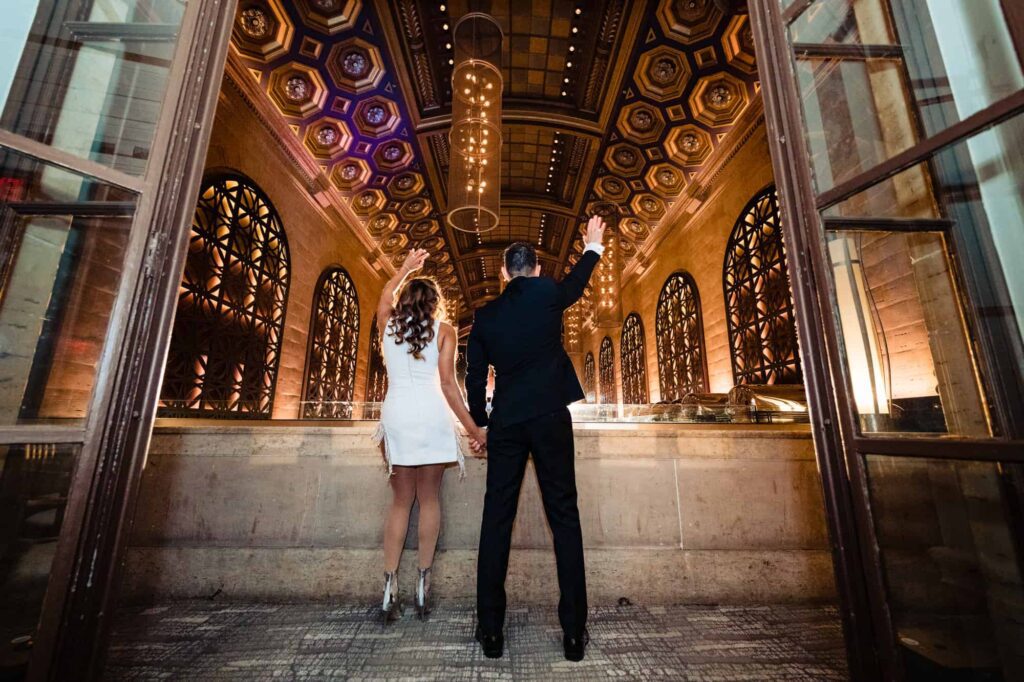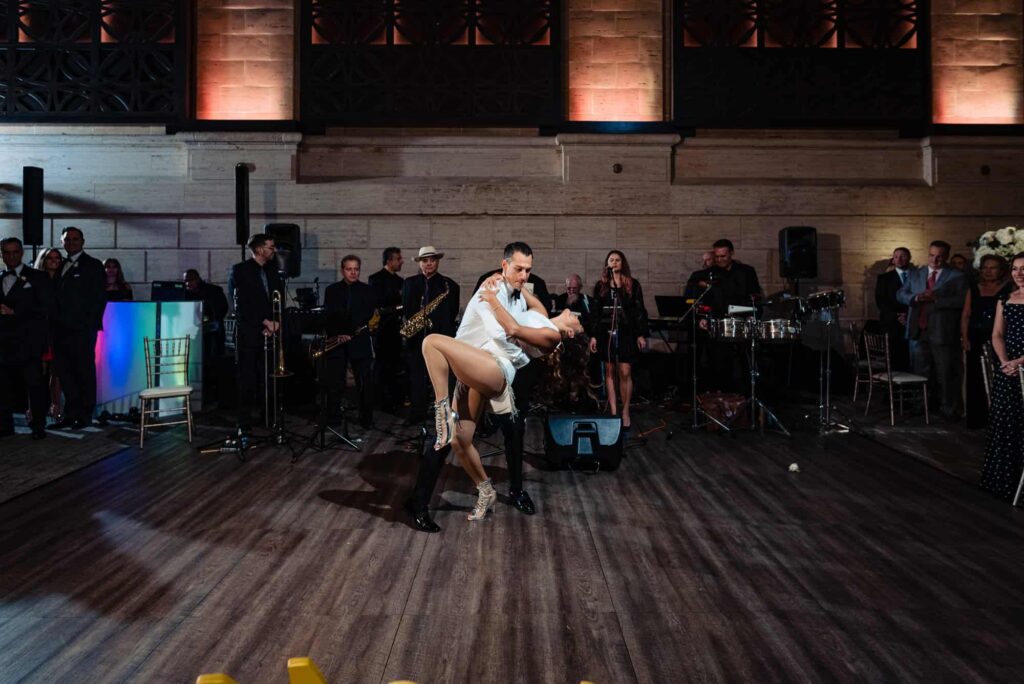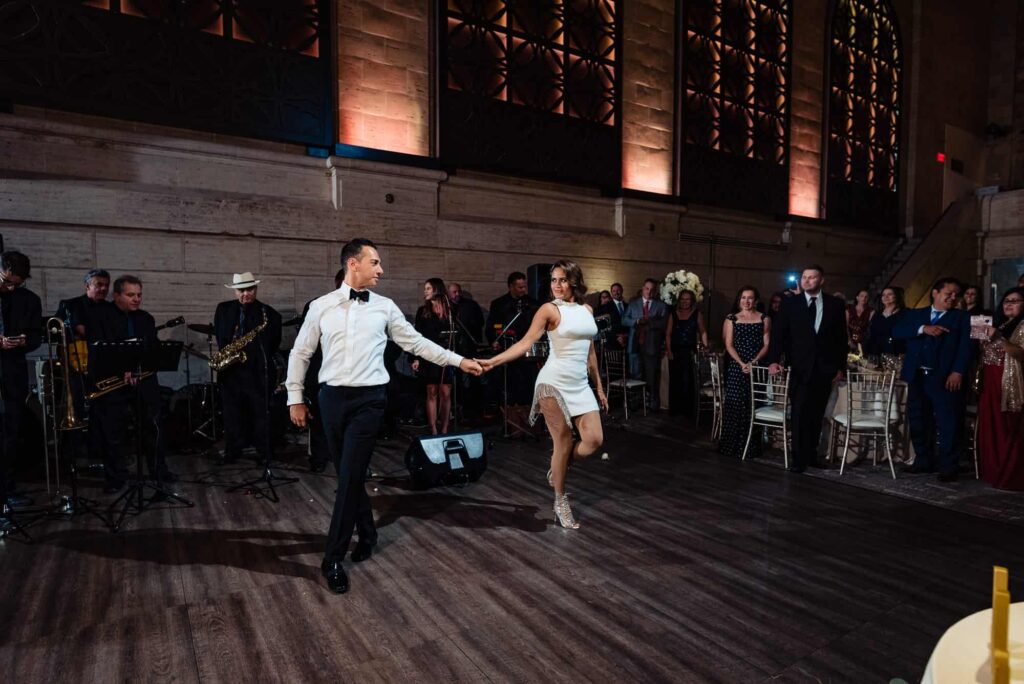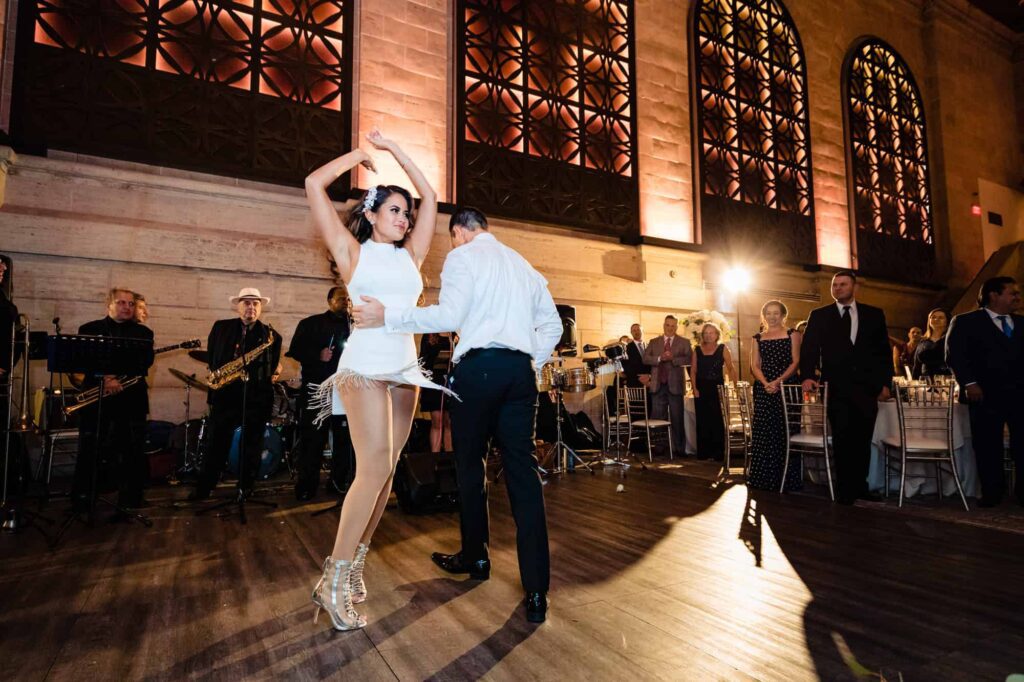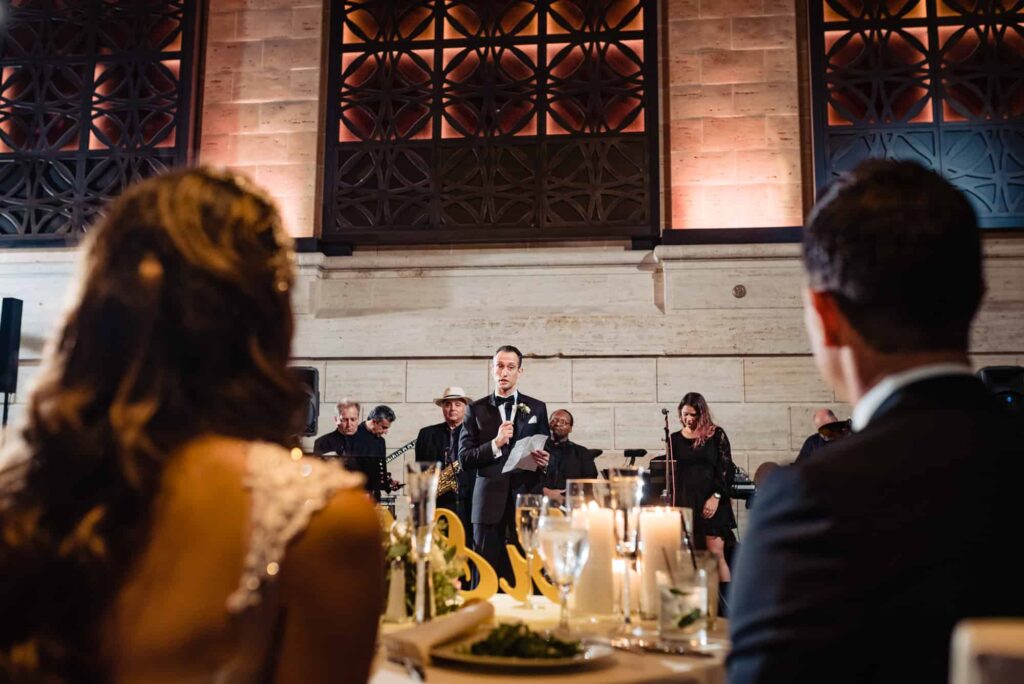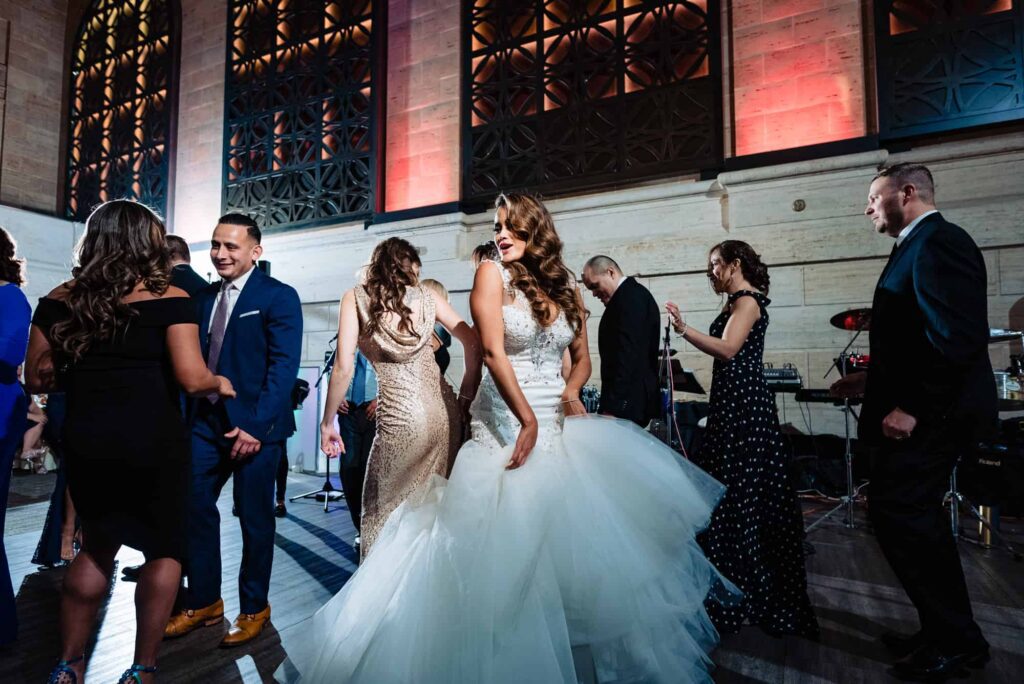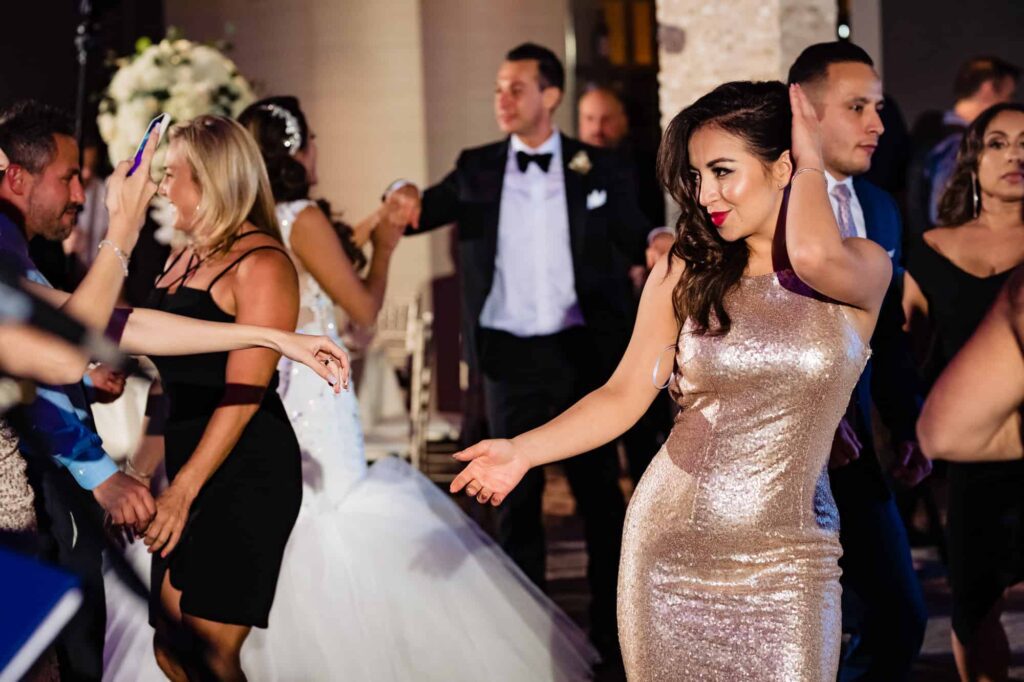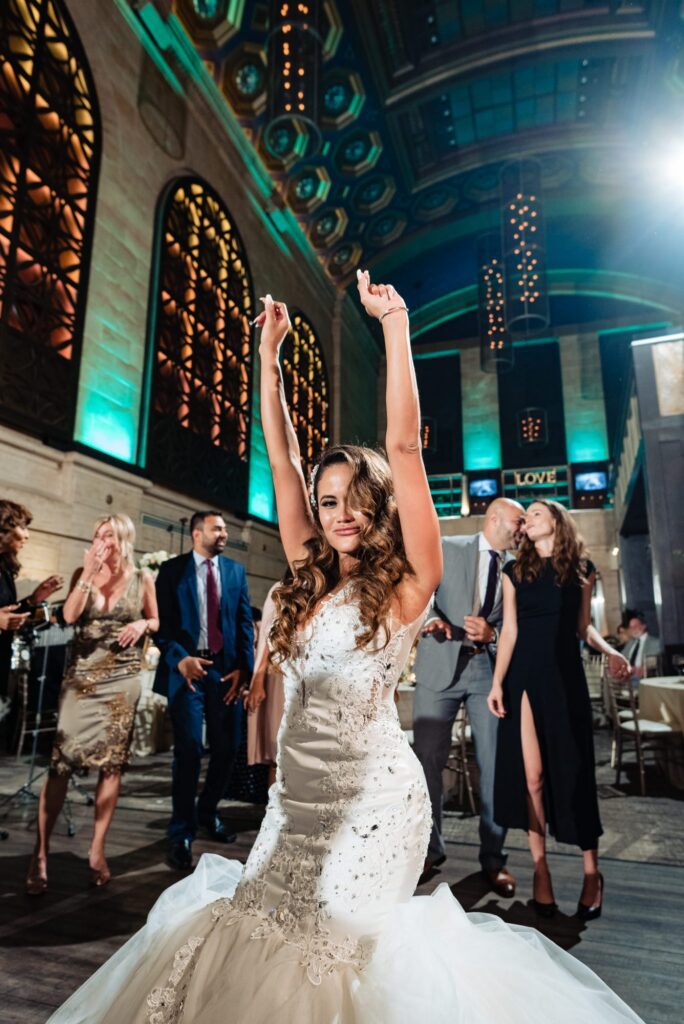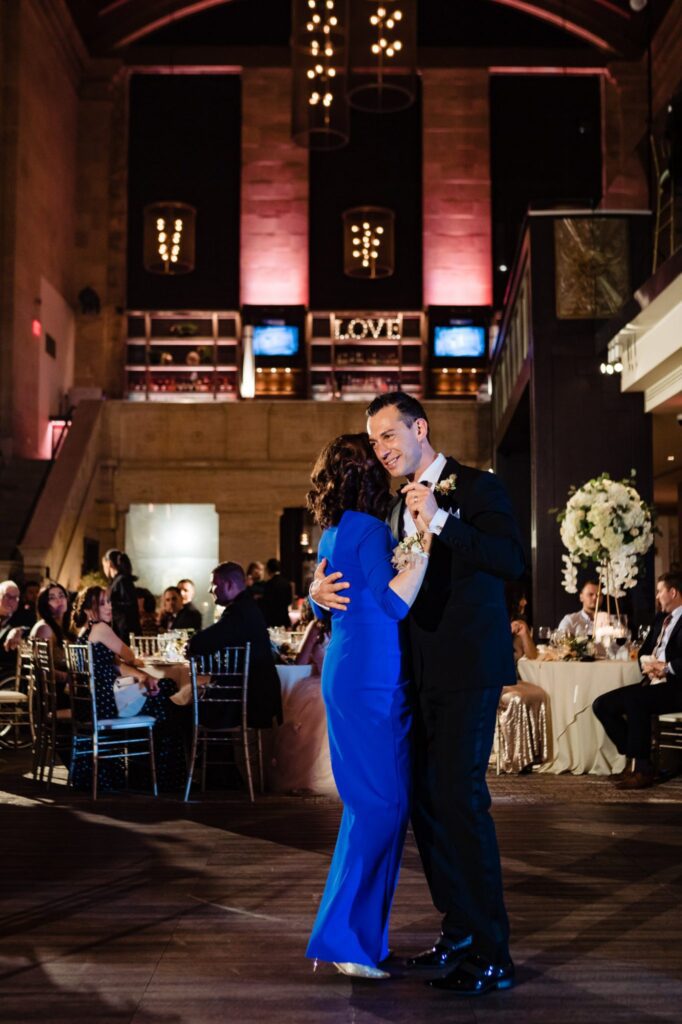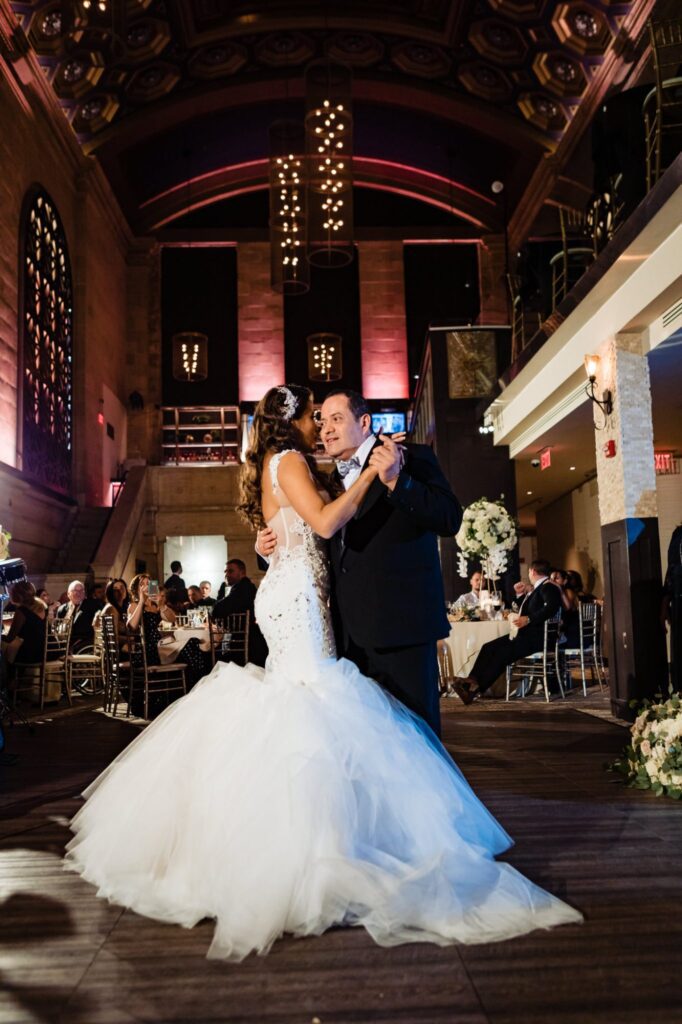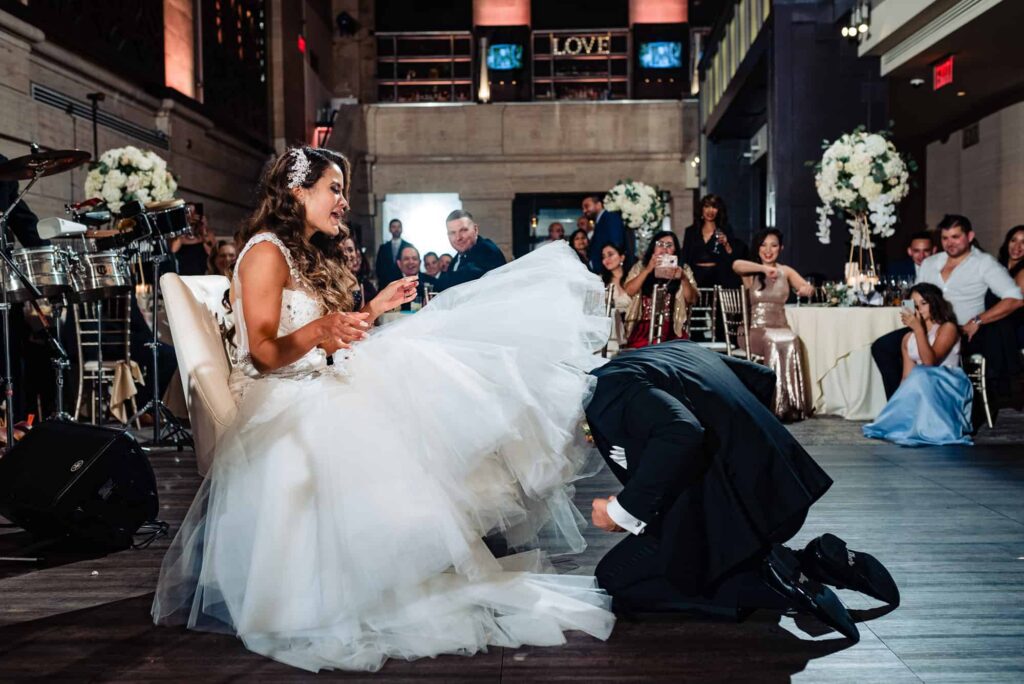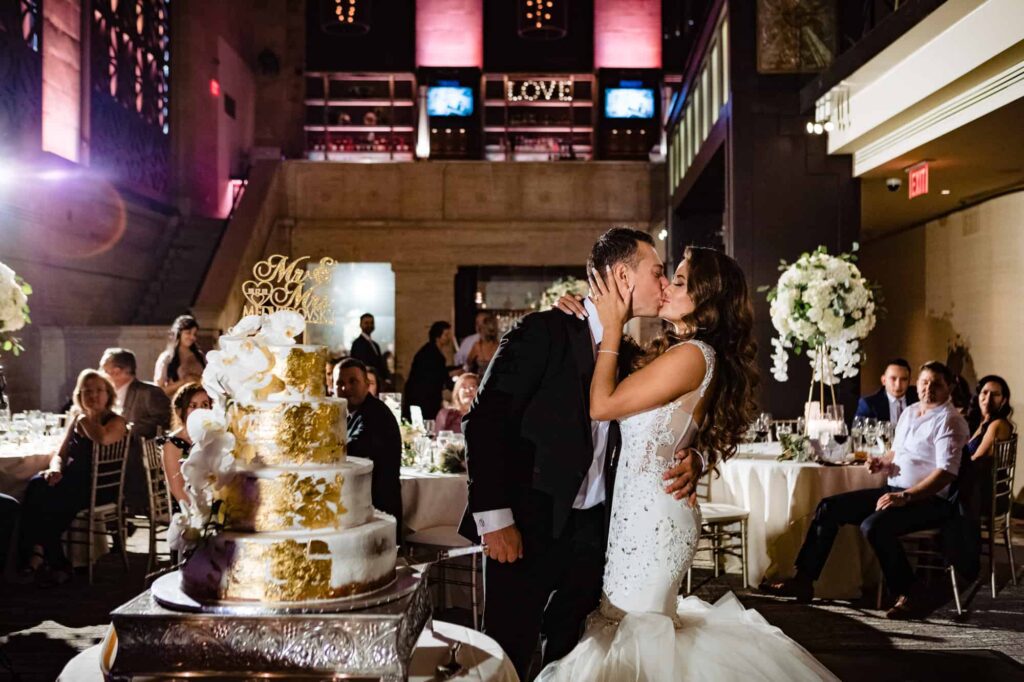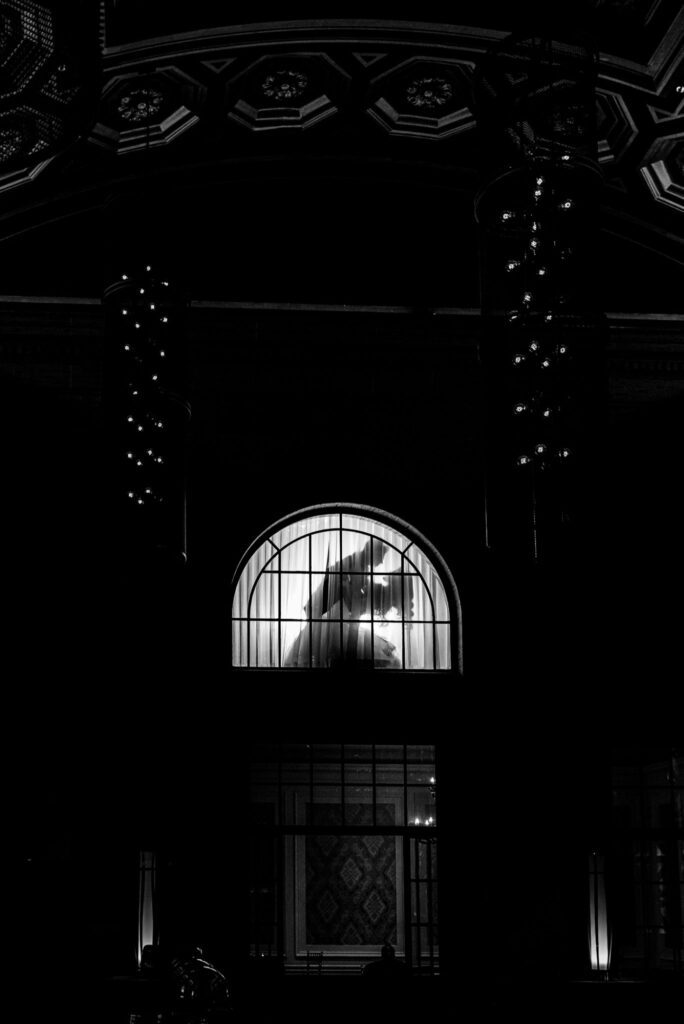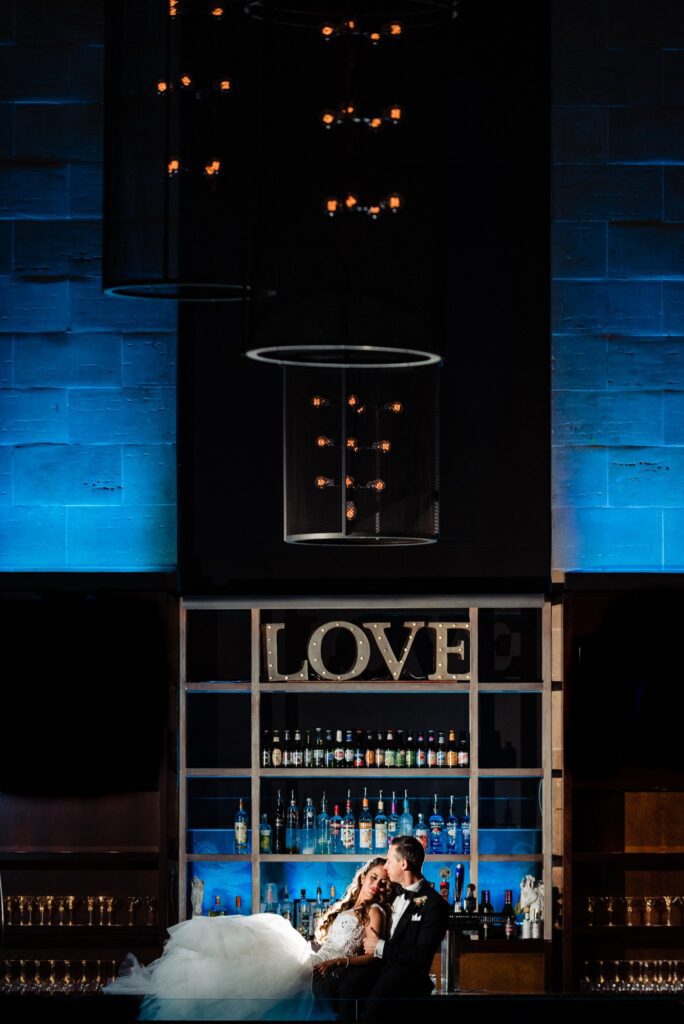 My heartfelt congratulations to Vanessa and Andrew and I wish you both a lifetime of joy, happiness and lots of Salsa!! And thank you to Thomas and everyone at Finley Catering for making it a great day! I had three Fall Weddings at Union Trust this year and all were perfect! Thomas and his staff are always a pleasure to work with and I look forward to seeing them soon!
Dress: Pnina Tornai through Kleinfeld NY | Shoes: Christian Louboutin | Hair/MUA: Bella Angel | Suit: Boyd's | Floral: Carl Alan | Coordinator: Events By Merida | Cake: Termani Brothers
If you're looking for a top wedding photographer in Philadelphia and New Jersey, contact us today!
If you're looking for an incredible, award-winning hair and makeup team for your wedding or event, please contact Bella Angel.